Review: 'Stake That' by Mari Mancusi
June 30, 2011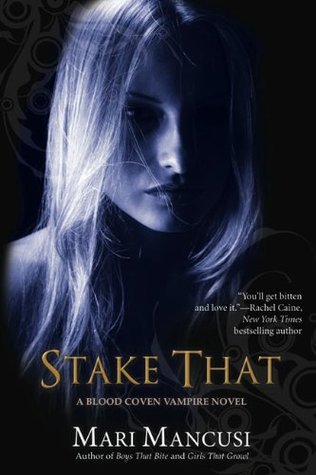 Stake That
by
Mari Mancusi
Series:
Blood Coven Vampire #2
Published by
Berkley
on December 5th 2006
Genres:
Young Adult Paranormal
Format:
eBook
Source:
Purchased
Goodreads
Purchase at
Amazon
|
Apple

Two sisters—as different as the sun and the rain. For one, getting into the Blood Cover is to die for, but it seems destiny has something else in mind...
Rayne McDonald had it all figured out. Get turned into a vampire, become the mate of the Blood Coven leader, and live the high-life for all eternity. Too bad the head vamp took a bite out of her twin sister by mistake. Now, not only is Rayne still not a vampire, but she learns she's a slayer instead—destined to destroy vamps gone bad.
After being recruited by a secret organization, Rayne is given her first mission: infiltrate a seedy bar downtown and expose its vampire owner, Maverick, for purposely spreading a nasty blood virus. Luckily the Blood Coven sends some help—in the form of sexy vampire Jareth. Will vampire and slayer be able to settle their differences and work together to bring down the evil Maverick? Or will they find their own hearts on the line?
My Review:
(Originally Reviewed on Mrs. Papillion aka "The Book Worm")
In my honest opinion, this book was so much better than the first book. This time it was about Rayne, the other twin sister, who is the GOTH and wants to be a Vampire…but instead is destined to be the Vampire Slayer. How ironic is that? Poor, girl. Her sister, Sunshine is off dating Magnus, the Master of the Blood Coven and Rayne is having to deal with slaying BAD vampires. All Rayne wants is her dream to come true to be a VAMPIRE, but it seems nothing goes her way. She ends up meeting Jareth who is just like her in so many ways. I fall in love with Jareth once he's introduced. I like him better than Magnus. =) The author ends up taking another twist in this book that I wasn't expecting at all. You'll need to have to read it. I had a hard time putting down my Kindle on this book. I loved it that much. I'm looking forward to the next one since it's another one from Rayne's point of view. Let me say this I love how the author puts in diary/blog chapters for Rayne and I love how Rayne's point of view is much better than Sunshine. Maybe I can relate to poor Rayne a little more. I love how the ending also goes for her because it finally happens to turn out for the best for her. I won't give any details because of course, I don't want to ruin it. Thank you, Mari Mancusi, for making the books in two different perspectives so we can see how the twins act. =)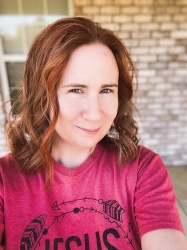 Latest posts by FranJessca
(see all)