Review: 'Stone Cold Touch' by Jennifer L. Armentrout
April 8, 2021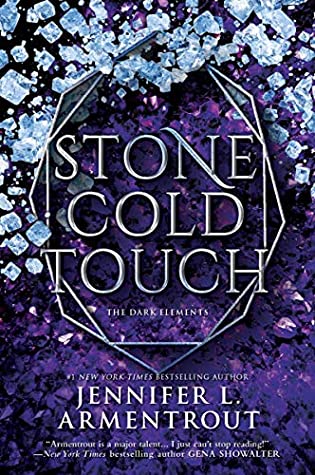 Stone Cold Touch
by
Jennifer L. Armentrout
Series:
The Dark Elements #2
Published by
Harlequin Teen
on August 11, 2014
Genres:
Young Adult Paranormal
Format:
eBook
Source:
Purchased
Goodreads
Purchase at
Amazon
|
Barnes & Noble
|
Kobo

There is an alternate cover edition for this ASIN here and here.
Every touch has its price
Layla Shaw is trying to pick up the pieces of her shattered life—no easy task for a seventeen-year-old who's pretty sure things can't get worse. Her impossibly gorgeous best friend, Zayne, is forever off-limits thanks to the mysterious powers of her soul-stealing kiss. The Warden clan that has always protected her is suddenly keeping dangerous secrets. And she can barely think about Roth, the wickedly hot demon prince who understood her in ways no one else could.
But sometimes rock bottom is only the beginning. Because suddenly Layla's powers begin to evolve, and she's offered a tantalizing taste of what has always been forbidden. Then, when she least expects it, Roth returns, bringing news that could change her world forever. She's finally getting what she always wanted, but with hell literally breaking loose and the body count adding up, the price may be higher than Layla is willing to pay…
---
Stone Cold Touch is the second book to Jennifer L. Armentrout's The Dark Elements series. I had a hard time putting down my Kindle when I read this book. I was not expecting the story to go the way it did and the ending. The ending was a shocker! I couldn't believe who was behind it all. Nope, that was a big surprise! I'm loving this series and can't believe I'm just now reading it—shame on me for not reading it back when it was released.
Storyline/My Thoughts: Now, I'm not sure if I'm Team Roth or Team Zayne after reading the second book in the series. Dang you, Jennifer L. Armentrout! I usually steer clear of the love triangle trope in books, but lately, I've been devouring this kind of trope in books. First off, we have Roth, who is a full-blown demon and who also is a Crown Prince. There's also Zayne, a Warden (Gargoyle shifter) who Layla can never kiss due to her ability to take a soul. I can't friggin' decided! This is madness!
In this book, though, things change for Layla, and she starts experiencing new abilities. It all happened right after the last book and how Roth sacrificed himself. She now has Roth's familiar, Bambi, who happens to be a snake on her, and she's starting to have abilities she's used to beginning to disappear, and new ones appear. It's a crazy time for a teenager who went through a lot in White Hot Kiss. Unfortunately, life is going to get harder in this book.
Layla thought Roth was never going to be seen again until he reappears at the Warden's compound, telling them that a Lilin was born and now is wreaking havoc in the area. This is something that was not supposed to happen. Layla is happy that Roth is alive, but he pulls a stunt that left me in shock. He's a different demon, and I'm not sure if I like this new Roth. Oh well, there's Zayne who finally gets to be more in this story, and I really can't say if I'm I like Roth or Zayne more now. Grrr!
I don't want to go into much detail about the storyline. Be prepared because this book has a lot of twists and turns in it. Jennifer L. Armentrout did not make it easy for Layla, especially when it came to who she could trust and which boy she liked more. I know I can't decide, so I feel Layla's pain in this book.
Three scenes that I loved:
Bambi, the snake, eating someone. (I love that snake and how protective she is in the story of Layla.)
Zayne and Layla in his Impala. It was steamy, but not too steamy. They didn't go far, but Zayne has proven how much he doesn't see Layla as a little girl anymore.
Roth and how he changes again in the story and how he takes care of Layla at the end. The truth finally comes out of him.
Overall, this book receives five stars, and I'm diving into the next book right away. I needed this series to help me out of a reading funk, and it got me out of it and more.
Standalone or Part of Series: It's part of the Dark Elements series.
Cliffhanger: Yes.
Trope: Love Triangle
Would I recommend this book? OMG! Yes! If you are a fan of Young Adult Paranormal/Fantasy, then I recommend this series. If you are a fan of Jennifer L. Armentrout and haven't read this series, then why haven't you?
P.S. And another thing, can I say that I love that Roth names his familiar's after Bambi characters? Bambi has always been one of my favorite Disney movies, even if it makes me cry each time I watch it.

---
---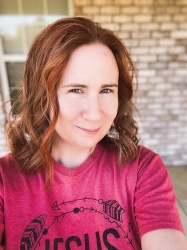 Latest posts by FranJessca
(see all)