Review: 'Teaching Roman' by Gennifer Albin
July 24, 2014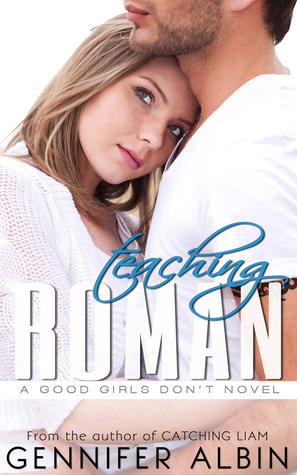 Teaching Roman
by
Gennifer Albin
Series:
Good Girls Don't #2
Published by
Self-Published
on June 26, 2014
Format:
eArc
Goodreads

Jessica Stone has her life in perfect order until her perfectly boring boyfriend Brett puts things in perspective. So when she receives a call to action from her heartbroken best friend Cassie, she ditches her plans for Winter Break in gloomy Olympic Falls and sets off to Mexico for some fun in the sun.
Determined to use her oceanview to prep for her MCATS, she doesn't plan to run into anyone from Olympic State, least of all the cute communications prof she's been crushing on for a year. When he unexpectedly saves the day, the two are thrown together in a distinctly extracurricular activity.
Roman Markson doesn't expect to run into anyone he knows from Olympic Falls while visiting his family in Puerto Vallarta, especially not a former student. Although Jess Stone has a way of catching men's attention, a relationship with her is strictly off-limits. However, the rules feel less strict in Mexico, so they agree to a plan: one week in paradise and nothing more.
But avoiding each other back on campus is harder than they anticipated, especially when they can't stay away from one another. Neither is sure what they have to learn—and lose—before life teaches them a lesson they'll never forget.
This is a New Adult novel. Due to mature content, it is recommended for ages 17 and up.
My Review
Feels like I have been waiting ages for this book, but in the end it was definitely worth the wait. Although, I did rate this book lower than the first, but I have my reasons, but I still definitely enjoyed reading Roman and Jess's story. I read Catching Liam last year and loved reading Jillian and Liam's story, so I was anxious to find out about Roman and his love interest.
One of the things I enjoyed most about Teaching Roman was how Roman and Jess got together. It was a spur of the moment thanks to her friend, Cassie deciding to go to Mexico and who happened to be on the same flight but Roman himself. Second reason why I loved this book was how Gennifer wrote the sexy moments between Roman and Jess. Oh boy, these both can jump each other and do some wicked things to each other. (The stripping scene and the beach scene…yup very HOT) Jess has a way of getting Roman to do anything and vice versa. Third reason why I couldn't put this book down was the ending. It was an emotional one, but it brought two people together to finally tell the truth of their feelings towards each other. (I loved Roman's Aba.)
The only reason why this book got one moon less than Catching Liam was how Jess drove me crazy at times. Gennifer only wrote in Jess's point of view, so the whole time the reader is dealing with Jess. I will give it to Jess, she is one determined woman on getting into Med school, but she is reluctant on being with Roman due to the whole issue of him being one of her professors from last semester. She also treated her friends coldly at times. Don't even get me started with how she broke it off her ex-boyfriend, and I was thinking maybe he would throw a bigger ruckus than he did in the book.
Jess may have drove me crazy but Roman didn't, which is the main reason why I enjoyed reading this book. Roman was a sweet guy and he helped Jess through so many things in the book. He even accepted Jess and her crazy tactics. He had patience, let's just say that.
In Teaching Roman, I loved finding out what was going on with Jillian and Liam. (Yup…Liam won me over due to his Scottish roots). I look forward to seeing who Cassie hooks up with because that poor girl went through a lot in this book. She needs some happiness too.
I give this book 4 full moons and recommend it New Adult readers out there. I believe you could read this as a standalone, but in my opinion you should definitely read Catching Liam first. But…I have a pet peeve reading out of order, so I always recommend reading in order. =) Plus, you don't want to miss out on meeting Roman in the first book.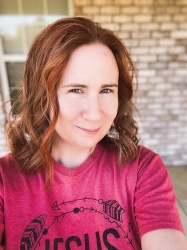 Latest posts by FranJessca
(see all)