Review: 'The Anti-Hero' by Sara Cate
July 14, 2023
I received a complimentary copy of the book from the author in exchange for an honest review. This does not affect my opinion of the book or the content of my review.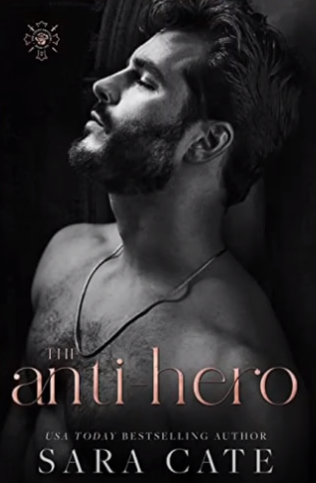 The Anti-Hero
by
Sara Cate
Series:
The Goode Brothers #1
Published by
Self-Published
on July 14, 2023
Genres:
Contemporary Romance
Format:
eArc
Source:
the author
Goodreads
Purchase at
Amazon

I've been good long enough. As the eldest son of Austin's most prominent preacher, I've lived my life on the virtuous side. No scandals. Flawless image. Clean reputation. That's the way it must be if I'm going to take his place someday. But everything changes when I find out my father is a VIP member of a local kink club. A liar. A cheater. A hypocrite. Now, I'm done being righteous. And when the club owner's jaded girlfriend comes to me with a proposal, I can't resist. Sage is nothing like the women I've dated before. Pink hair, tattoos, piercings. I know it'll burn my father's reputation to the ground when she and I are seen together. But our fake dating scheme isn't enough. We need videos— dirty videos. The more we film these scenes, the more I like it. She wants me to degrade her, hurt her, violate her. And God help me, I want it too. But it's hardly fake anymore, and before long I don't recognize the Goode man I used to be.
---
I read Sara Cate's Salacious Players' Club, the first four books, last summer back to back and was hooked immediately to her books, and she became an auto-buy author. The second she announced she was writing a new series, I immediately added the first book to my Goodreads TBR. I have several authors that I don't even bother reading the back of the book because I know whatever the author writes, I'm going to enjoy. (Sara Cate is one of those authors.) She could write a biography, and I would read it.
Warning this will be a long review (on my blog). I've shortened it for Amazon and Goodreads. (Skip down past the italicized paragraph to read my review of The Anti-Hero)
I've never read a book involving religion, such as the male character being a preacher's son, and I tend to be hesitant to read books that involve religion. Sara Cate brought up some things in this book that I've seen firsthand at churches, which is why I don't frequently attend the churches where I live. As someone who didn't grow up in the church because my parents stopped attending once they were older and had me, I never got to experience learning about my faith until I was in my thirties, and even then, I did it on my own, by studying and reading about it. I had always believed in a higher power when I was younger, but I never felt comfortable attending church, especially by myself, so it wasn't until I was in my thirties that I had a friend that invited me to her church. I felt comfortable until the judgemental stares and conversations started, especially the question that always bothered me where was my husband? That wasn't the only question that made me uncomfortable, either. So many other questions made me want to leave and return to the safety of my house. This is why you will see me at home with my bible but not at a church. The worst part of the church was them saying my husband should be at the church with me because that's his duty as my husband, and I would have to tell them that I would never force my husband to come. He's an atheist, and there was where the church would be dumbfounded, me a believer married to a non-believer. I love my husband and would never force him to attend church with me because he doesn't believe in God. He would never convince me to give up my faith, either.
What did I enjoy about The Anti-Hero? I loved the storyline and how the characters met. Adam was drawn to Sage but was hesitant due to her not being the usual type he brought home. Sage knew that Adam was a good guy and wasn't the typical guy she dated, but they decided to help each other out when they found out the truth about Adam's father and Sage's jerk of a boyfriend. I loved that Sara Cate had a club in this book, just like in her Salacious Player's Club series, but it wasn't the story's main focus. The story was more focused on the characters. Did Sara bring the spice in this book? She did and made me realize that good guys like Adam have a dominant side to them when unleashed with the right person. (You may need a cold shower after reading his scenes with Sage.)
Why did I love Sage the most? Sage is one character I immediately connected with when I read her POV. Her strength of not letting anyone dictate her life and how she lived, and the way she handled certain situations, I loved her character. I hated to read what she was going through and how she was on her own from a young age, but her strength and resilience made me love her the most. I could gush over how much I loved her, but my review would be too long. (It's already getting there) Sage is the type of person who, if I saw her out in town, would immediately want to know her. I would want to find out where she got her tattoos and piercings and start a conversation. My kids would also want to know her because my youngest sees tattoo people as walking artworks.
What did I think about Adam, though? He was a hit-and-miss with me. I wouldn't say I liked how he went back and forth in the beginning when he agreed to do the fake dating thing with Sage. It was whiplash, really, and I knew it bothered Sage. I understood Adam's hesitation. From a young age, he wanted to be like his father, but then he found out his father was a horrible person, and he wanted to take him down but didn't want to hurt his family, especially his mother. I did enjoy Adam going from church boy to something else in the bedroom, even though he wasn't comfortable at first doing what Sage was asking him to do.
Sara Cate touched on difficult topics in this book that broke my heart, and I really didn't like Adam's father. That man was a friggin' hypocrite, and I was rooting for Adam to take him down. I liked how Adam and Sage did it, too (which involved filming doing things that would make his father uncomfortable. Trying to be a good girl and not mentioning what they did since Amazon doesn't like certain words in reviews because Amazon is a prude.)
I enjoyed Sara Cate's first book in her new series and how she started with the eldest Goode son. I loved the ending and how there wasn't a break-up scene between Adam and Sage. I've been reading a lot of those lately and needed a break from them, so it was refreshing not to deal with the usual ending to a romance book. This book does have some content that may bother some readers. I would recommend checking your triggers before reading this book. I am happy to report that the story has a HEA, and Adam's father gets what he deserves. Adam's mother, though, surprised me and how things came to light at the end of the book, and I loved her character a little more after she confessed some things to Adam. I can't wait to read the rest of the series, and it's all about the other Goode Brothers. I'm so thankful I found her SPC series last summer, which is the series that helped get me out of a reading slump. Sara Cate has a fan for life, and again, whatever she writes, I'm going to read.
---
Story Rating: ⭐️ ⭐️ ⭐️ ⭐️
Steam/Spice Rating: 🌶 🌶 🌶.5
Single/Dual POV: Dual POV
Would I recommend this book? Yes. Sara Cate is the author that I will recommend to readers who love BDSM and Spice in their books.
Genre/SubGenre(s): Romance | Contemporary Romance
Trope(s)/Element(s): Age Gap | Fake Dating/Relationship | Opposite's Attract | Who Hurt You? | Good Boy Turned Bad Boy | Preacher's Son | BDSM/Sex Club Romance
Fave Quote(s): "Listen Adam. If we're going to do this, you're not going to fuck me like a good little Christian boy. You're going to fuck me like you hate me. You're going to fuck me so dirty your grandkids will have to repent for it. Spit on me. Pull my hair. Slap me around. Make it the dirtiest fucking thing you've ever done. Okay?"
She deserves the fucking sun. The moon. The stars.

This post contains affiliate links you can use to purchase the book. If you buy the book using that link, I will receive a small commission from the sale. It will help sponsor future giveaways but costs you nothing extra. You can read the full disclosure underneath the Privacy Policy.
---
---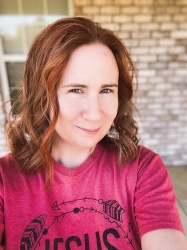 Latest posts by FranJessca
(see all)