Review: 'The Best Mistake' by Kate Watterson
April 26, 2012
I received a complimentary copy of the book from Netgalley in exchange for an honest review. This does not affect my opinion of the book or the content of my review.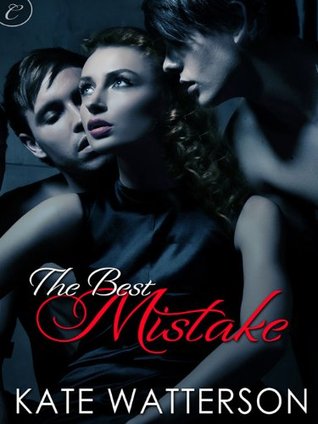 The Best Mistake
by
Kate Watterson
Published by
Carina Press
on January 16th 2011
Genres:
Erotic Romance
Format:
eArc
Source:
Netgalley
Goodreads
Purchase at
Amazon
|
Apple

When Lacey Billings gives her boyfriend, Ran, an erotic wake-up call in the middle of the night, she's shocked to discover that the gorgeous man she's kissing isn't Ran...it's his cousin, Rick.
Although Ran laughs off the mix-up, Lacey and Rick can't stop thinking about the unexpected encounter, and they can't escape the scorching flashbacks it's aroused.
Ran doesn't want an innocent mistake to ruin his relationship with his girlfriend or his cousin, so he proposes a solution. He wants the three of them to solve this problem the old-fashioned way, by sleeping on it...together.
My Review
I've been in an "Erotica" mood for, and I needed something to read that would help that mood. Glad I finally picked up "The Best Mistake" to read. It was a short ebook, but it was worth it. Now I look forward to reading more books from Kate Watterson.
Lacey Billings comes home after a week of traveling to a financial convention that she had to go to for a while. She thinks she's coming back to her boyfriend, Ran. She wants to surprise Ran perfectly in a bed of course. Unfortunately, she never expected that Ran's cousin would be over and in his bed. Lacey is horrified by what almost happened, and she wants to tell Ran. Rick is just as embarrassed since he's always had feelings for Lacey and now finds her even more attractive. He doesn't want to ruin Lacey and Ran's relationship. When Ran finds out though, he laughs about it. He also has a bright idea on how they can stop being awkward around each other….how about a hot steamy threesome. =) I found this ebook to be a delightful short read. Quenched my Erotica mood for a little bit. Who wouldn't want to enjoy a night with two HOT Men? Guys have fantasies of threesomes and so can women, can't they? =) Recommend for readers who love Erotica, short stories and reading about threesomes.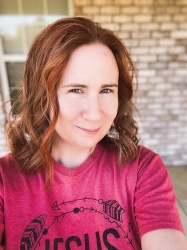 Latest posts by FranJessca
(see all)