Review: 'The Bride Test' by Helen Hoang #Reviewathon
August 12, 2019
I received a complimentary copy of the book from Audible Escape, the publisher in exchange for an honest review. This does not affect my opinion of the book or the content of my review.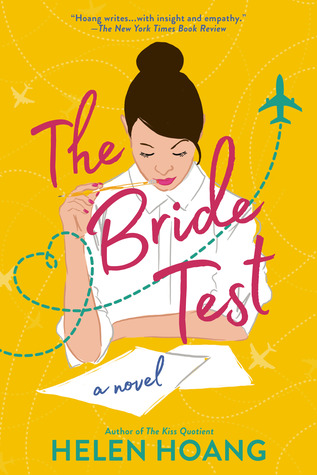 The Bride Test
by
Helen Hoang
Series:
The Kiss Quotient #2
Published by
Berkley
on May 7, 2019
Genres:
Contemporary Romance
Format:
ARC
Goodreads
Purchase at
Amazon
|
Apple
|
Google Play
|
Kobo

Khai Diep has no feelings. Well, he feels irritation when people move his things or contentment when ledgers balance down to the penny, but not big, important emotions—like grief. And love. He thinks he's defective. His family knows better—that his autism means he just processes emotions differently. When he steadfastly avoids relationships, his mother takes matters into her own hands and returns to Vietnam to find him the perfect bride.
As a mixed-race girl living in the slums of Ho Chi Minh City, Esme Tran has always felt out of place. When the opportunity arises to come to America and meet a potential husband, she can't turn it down, thinking this could be the break her family needs. Seducing Khai, however, doesn't go as planned. Esme's lessons in love seem to be working…but only on herself. She's hopelessly smitten with a man who's convinced he can never return her affection.
With Esme's time in the United States dwindling, Khai is forced to understand he's been wrong all along. And there's more than one way to love.
I read The Kiss Quotient back in April and couldn't wait to dive into The Bride Test by Helen Hoang. I was looking forward to diving into another story written by Helen Hoang since I enjoyed her first book. I love the characters she writes in her stories, and I love how she writes characters with Autism Spectrum Disorder in the story. This is something I'm still learning about since I have family members that have been diagnosed with Autism Spectrum Disorder.
First off, I loved Khai Diep in this story. He's the character that has autism, but he lives his life like everyone else. The only thing that bothers him is that he doesn't have any feelings. The very first chapter in the book has him at a funeral, and he's not crying like everyone else, but he should be crying. There are several other instances in the book where he's not sure how to feel. His family still doesn't understand him either, except for his brother who pushes him several times this book. I felt for Khai's character immediately because of his personality. He provided humor in the book, and so did his brother, Quan. Khani has feelings though, especially when it comes to meeting the woman, Esme, who his mother is trying to have him marry. At first, he doesn't want anything to do with Esme, but the more he spends with her is when he realizes he can care for someone.
Esme Tran is the female protagonist in the story, and she lives in slums of Vietnam, and she ends up meeting Khai's mom in the bathroom where she was working at since her mother was interviewing several women to come live with her son Khai. Esme is the perfect candidate since she wants a better life for herself and her daughter and finds Khai attractive with the photo she was shown by Khai's mother. The minute Esme meets Khai, she realizes it will not be easy to seduce him. He is someone she can't understand at first, but she doesn't realize at first that he has autism. Although, she keeps her daughter a secret from him, which I found frustrating. I think she should've told Khai about her daughter immediately.
Other than that part of the book, I did enjoy this story. It was full of humor, drama, and moments of sadness. My favorite parts of the book involved Khai and his brother though and how Quan stepped up to assist Khai on a particular situation. There also was the scene where Khai sees Esme out in the garden, and she's not wearing appropriate clothes, and he's having a reaction to her, while he is trying to work out.
I'm looking forward to Quan getting his book since he was one secondary character in this book that I enjoyed getting to know. He stood up for Esme and also got his brother moving in this book on how he really should feel for Esme. I hope whoever he ends up with is ready for his charm.
Helen Hoang has become an auto-buy author for me, and I look forward to reading any future book she writes in the near future. I enjoy her stories and characters.
---
Story Rating: 4 stars
Steaminess Rating: 3.5 stars
Standalone or part of series: Part of series, but each follows a new couple.
Do I recommend this book? Yes.
Will I read other books from the author? Yes.
Tropes/Elements: Marriage of Convenience
Hero: Hero has Asperger's syndrome; Virgin
Heroine: Half Vietnamese/Half American, Single Mother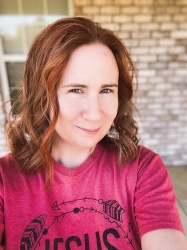 Latest posts by FranJessca
(see all)