Review: 'The Choice' by Ashley Jade
January 23, 2023
I received a complimentary copy of the book from the blog tour host in exchange for an honest review. This does not affect my opinion of the book or the content of my review.
This book may be unsuitable for people under 18 years of age due to its use of sexual content, drug and alcohol use, and/or violence.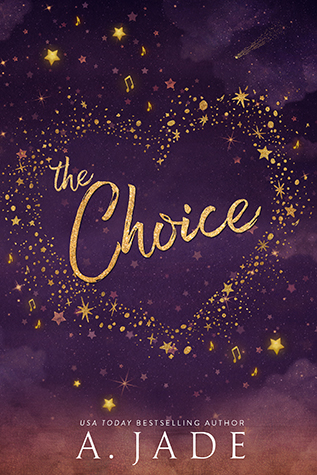 The Choice
Series:
Star-Crossed Lovers Duet #1
Published by
Self-Published
on January 19, 2023
Genres:
New Adult Romance
Format:
eArc
Goodreads
Purchase at
Amazon

From USA Today and Wall Street Journal bestselling author Ashley Jade comes a gritty, off-limits standalone romance about mistakes, choices, and love conquering all.

The world thought I belonged to another man...
they were wrong.

He was the mysterious dark knight always swooping in to save me when I needed it most.
I was the troubled girl with scars and a bleeding heart.

He was the gifted guitarist destined for big things.
I was the small-town girl battling her demons.

He was my earth....always keeping me grounded.
And I was his sky...always just out of his reach.

Our love was everything I wished for.
Until I destroyed it.

I never thought I'd see Memphis Payne again after I broke his heart, but the stars had other plans.
Because here he is...needing me to clean up his mess this time.

Only problem is...
Doing so will break both our hearts.

They say only the strongest love can survive an apocalypse.
That if two people are meant to be, they'll find their way back to each other.

I hope they're right.

Please note:This duet is an angsty, spicy, dark romance with flawed characters and contains material that may elicit a strong emotional response for sensitive readers.
---
I read The Words by A. Jade before I read The Choice, the first book in the Star-crossed Lovers Duet. I'm so glad I did because after finishing The Choice, the first book into Memphis and Skylar's story, I now understand why these two didn't get along in The Words. Ashley Jade, I loved how you wrote this book, even though you made me cry so damn much. You gave us how Memphis, Skylar, and Josh met and how Skylar ended up with Josh. I understand now. I also understand why Memphis and Skylar are the way they are as adults in The Words. 
Storyline/My Thoughts: First, let me say immediately that when it comes to Ashley Jade's books, you may want to have tissues on hand before diving into her books. I swear, she is the one author that makes me have waterworks. She needs to just put a warning on her books to buy tissues before reading. I had to step away from my kindle several times while reading Skylar's POV. That poor girl! Ashley, if you wrote this book without crying, you are a stronger friggin' person than me, and I respect you. If you cried, I hope you had something to comfort you after writing this book. 
I friggin' loved Memphis in this book. Readers get to read his POV when he was young (teenager) and how he met Skylar. If only Skylar had met him first. He was an a-hole in The Words, but in this book, he redeemed himself. I understand him better now. If there are two things I love about his character in The Choice, he's determined and goal driven. He is serious about being a Guitarist and may have difficulty showing emotion, but damn if that boy won't show how you should be loved and will protect you fiercely in his own way. He does something for Skylar that she doesn't know yet, and I respect him so much.
Memphis may become my favorite now of all of Ashley Jade's MMCs she's written that I've read (so far). You want to know why Memphis has become a favorite now because he says these things in the bedroom: "Good girl." "My dirty girl." "Eyes on me." He also won't care about how your body looks or what you do in the bedroom that you may find embarrassing. He LOVES you and will let you know he does by words and actions. One of my favorite scenes with him, and Skylar involves his guitar pick. I need more of Memphis in The Consequence and his dirty talking and encouraging words.
After reading The Choice and learning more about Skylar, I now understand why she kept telling Lennon (in The Words), she was broken. The poor girl was put through a lot of shit at a young age. She had no one who loved her, and she craved someone to help save her and love her. She finds that one person, but it's the right one. She ends up with the biggest manipulator and an a-hole, but she refuses to see it. The person she should have been with ends up staying away because he has to respect her and his brother. Skylar, the poor girl, everything she went through, and in the end, I understood why Skylar chose who she did. That doesn't mean I wasn't mad at Skylar, though.
I didn't like Josh in The Words, and I didn't like him in this book either. Memphis and Josh are brothers, but not by blood. They are foster brothers, and Josh makes life difficult for Memphis whenever they are together. Memphis is always their savior of them. Josh didn't have a good upbringing either, and readers will discover his trauma. He's not a good guy, so prepare yourself; he does things that make you want to go through the kindle and knock some sense into him and even Skylar.
I don't want to give anything away to readers who have not read this book or The Words; know that this book touches on some tough topics that may trigger some readers. There is mention of molestation, sexual, physical, and emotional abuse, body shaming, suicide is mentioned and even attempted.
There is a cliffhanger at the end of this book, but readers who have read The Words, shouldn't be too shocked by the ending. The only thing that shocked me was learning the characters' backstories and why Skylar was not with Memphis in The Words. Here's hoping Ashley Jade doesn't make us wait too long for The Consequence. I need to know if these star-crossed lovers, Sklar and Memphis, will get their HEA. Ashley, let me know now if I need more tissues. I'll stock up now. Overall, I give this book five stars and want to say my kindle survived when I read it, so that should give readers hope they can make it through reading it too. On the other hand, my pillow may have dealt with me screaming into it a few times.
Standalone or Part of Series: It's the first book in the Star-Crossed Lovers Duet and ends in a cliffhanger. I highly recommend reading in order.
Steam/Spice: 🌶 🌶 🌶
Genre(s)/Trope(s)/Element(s): New Adult Romance. Contemporary Romance. Dark Romance. Star-crossed Lovers. Slow Burn Romance. Love Triangle. Rockstar Romance. Damaged/Broken FMC. Guitarist MMC. Both Characters are Orphans and come from Broken Families.
Trigger(s)/Content Warning(s): Molestation/Rape/Sexual Assault by Family Member Mentioned. Emotional Abuse. Body Shaming. Manipulation. Suicide Mentioned and Attempted.
Cliffhanger: Yes.
Would I recommend this book? Yes. I recommend it to readers who have read The Words and want to discover Memphis and Skylar's story. This book is for readers who enjoy their hearts being torn to bits and don't mind crying and wanting to scream at their kindles. Some of us enjoy those types of stories, and I happen to be one of them. 
Favorite Quote(s): Heaven help me, this boy is quicksand. And I'm sinking. Falling.
His voice is a gravelly rumble. "Good girl." Normally those two words trigger a volatile reaction, but it has the opposite effect on eye right now. his praise lights me up, filling me with assurance and confidence.
Damn him. That filthy mouth of his is going to be the death of me. I'm sure of it.
Memphis Payne doesn't fuck…he worships.
I'm his sky, but he's my earth…keeping me grounded when my demons take home of me.

---
---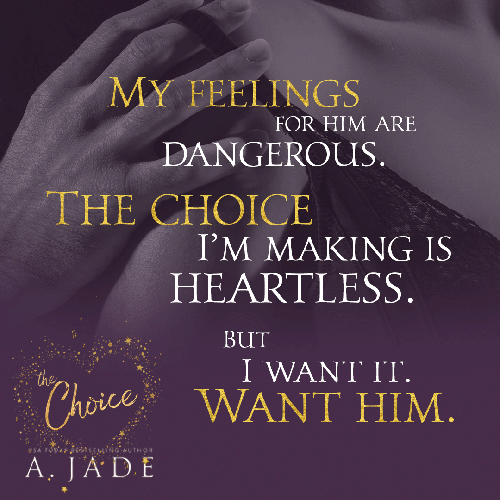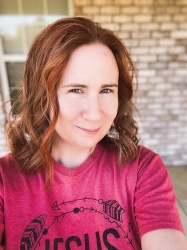 Latest posts by FranJessca
(see all)