Review: 'The Dark One' by Nikki St. Crowe
June 9, 2022
This book may be unsuitable for people under 18 years of age due to its use of sexual content, drug and alcohol use, and/or violence.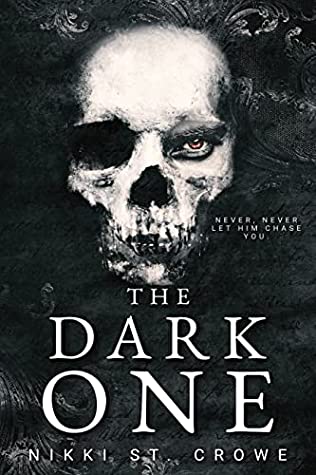 The Dark One
by
Nikki St. Crowe
Series:
Vicious Lost Boys #2
Published by
Blackwell House LLC
on April 24, 2022
Genres:
Dark Paranormal Reverse Harem Romance
Format:
eBook
Source:
Kindle Unlimited
Goodreads
Purchase at
Amazon
|
Barnes & Noble

I spent most of my life feeling dead inside -- until I met Peter Pan and the Lost Boys.
It wasn't until Pan and Neverland that I finally felt alive.
But things are not all full of magic and sunlight on the island. There's something darker and more sinister haunting the forest.
And worse, the fae queen and Captain Hook are ready to fight for control of Neverland and they will stop at nothing to get what they want. Including using the one thing Pan never thought he wanted or needed -- me. I'm a descendant of the Darling family and now I belong to him and the Lost Boys.
War is brewing -- can the Never King get his shadow back and assume his rightful throne? And if he does, where will I fit?
Or will all of Neverland be in jeopardy right along with my dark, twisted heart?
NOTE: The Dark One is book two in the Vicious Lost Boys series. It is a dark reimagining of Peter and Wendy. If you like your enemies to lovers romance with hot, ruthless, morally gray love interests, you'll enjoy The Dark One and the Lost Boys. You can expect hate kissing, fighting, bickering, and 'touch her and I'll unalive you' vibes.
Please check the author's website for CWs.
---
The Dark One has been one of my most anticipated books in 2022, and I read it in less than three hours. I find myself going back to reread certain scenes in the book now. I cannot get enough of this Dark Peter Pan Retelling by Nikki St. Crowe. I'm so glad that I found Nikki St. Crowe's TikTok account. Her videos are what convinced me to read her books. =) Now, she has a new fan. 
Storyline/My Thoughts: If you have not read the first book, The Never King, I highly recommend you do before reading The Dark One or even reading my review. I will try not to spoil anything, but I want to warn readers just in case.
The Dark One picks up where the first book left off. Pan is still trying to retrieve his shadow, but there is a second shadow with his. The twins end up chasing after that one, but that one is not the one who ends up attacking Bash. Pan's shadow ends up near Hook's territory, and the only way he can get over there is by lying to Hook about why he needs over near his territory. He doesn't want Hook to know about his shadow.
In the meantime, Winnie Darling has decided to stay with Pan, Vane, and the twins. She wants all of them and will have them, no matter the consequences.
If you read The Never King and thought that book was spicy, then be prepared when you read The Dark One. Nikki St. Crowe upped the spice level in the second book by 100%. Holy crap! The scenes in this book. Yes, there are back-to-back scenes between Winnie and the Vicious Lost Boys, including the most anticipated of them all, Vane. Vane thought he could push Winnie away. Nope, Winnie outwitted him and got what she wanted. Once he wants something (someone), he will do anything to keep having that something (someone).
The only problem is someone else wants Vane for herself, and she will do the unthinkable to ensure she is the only one who can have him. I didn't care for this character who was jealous of Winnie. Although I did feel for her, once I found out why she was with Pan, Vane, and the twins.
I enjoyed learning more about Hook in this book. He wants Pan's shadow and will even work with another person to retrieve it. Just like the classic fairytale, Hook is afraid of the Crocodile, but the Crocodile is not an actual reptile. Nope. (I don't want to spoil this part. I can't wait to find out more about the Crocodile in the next book, now).
Nikki St. Crowe, you have such a wicked mind, and I love it. Overall, this book receives five stars from me. I look forward to the third book, especially with the crazy cliffhanger. It backfired on someone on what they were trying to do. I may have chuckled at the end. Not in a haha (funny) moment but an evil laugh.
Standalone or Part of Series: It's part of the Vicious Lost Boys series, and I would recommend reading in order.
Spice/Steam: ⭐️ ⭐️ ⭐️ ⭐️ 💫
Trope(s): Touch Her and I'll UnAlive You; Reverse Harem; M/F/M, BDSM
Cliffhanger: YES!!
Would I recommend this book? Fuck Yes! (Excuse the language if you are offended by cursing). If you enjoy Dark Romance, which has a Dark Peter Pan retelling with Reverse Harem, this book is for you. This is going to be one of my FAVORITE books that I have read this year (so far). I know Nikki St. Crowe will make me love the third book even more.
Favorite Quote(s): "She'll checkmate your ass before you even know you're sitting at the board."
"We are four very hungry men. Do you really think you're capable of keeping up with our appetites?" I don't even think about it. "Yes."

This post contains affiliate links you can use to purchase the book. If you buy the book using that link, I will receive a small commission from the sale. It will help sponsor future giveaways but costs you nothing extra. You can read the full disclosure underneath the Privacy Policy.
---
---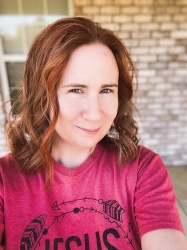 Latest posts by FranJessca
(see all)