Review: 'The Giver' by Lois Lowry
August 27, 2021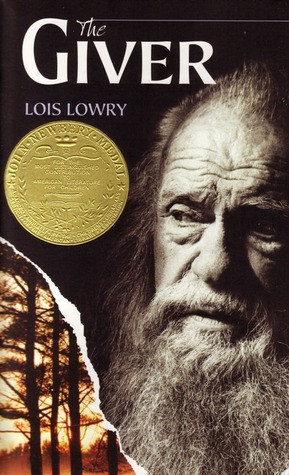 The Giver
by
Lois Lowry
Series:
The Giver #1
Published by
Ember
Genres:
Young Adult Dystopian
,
Young Adult Fiction
Format:
Paperback
Source:
Purchased
Goodreads
Purchase at
Amazon
|
Barnes & Noble
|
Kobo

The Giver, the 1994 Newbery Medal winner, has become one of the most influential novels of our time. The haunting story centers on twelve-year-old Jonas, who lives in a seemingly ideal, if colorless, world of conformity and contentment. Not until he is given his life assignment as the Receiver of Memory does he begin to understand the dark, complex secrets behind his fragile community. This movie tie-in edition features cover art from the movie and exclusive Q&A with members of the cast, including Taylor Swift, Brenton Thwaites and Cameron Monaghan.
---
I have never read The Giver by Lois Lowry before until now. It was never a book that I never was tasked to read The Giver by Lois Lowry in school. I remember seeing the movie when it came out, but I never read the book. My oldest child had to read it in middle school, and I decided to squeeze the book into my reading schedule. I was supposed to read it last month (July 2021) for the Society against Book Banning but was dealing with medical issues at the time.
Storyline/My Thoughts: After reading The Giver, I did find some aspects of the book problematic, but some of it eye-opening. It's supposed to be a utopian society, where there really aren't any feelings (emotional ones). It includes sameness with everyone, and no one can see color. There is a Receiver who handles all the memories of the past (good and bad). For instance, Jonas has never known what snow looks like or feels like, and he's never experienced hunger or death. He's about to find out about it since he has been assigned the job of the new Receiver. Once Jonas starts receiving the memories of the past from the Giver, he starts seeing and feeling things differently. He also starts realizing that maybe the society he is in is not Utopia.
Here's the problem with the book for me personally. I didn't connect well with Jonas because there was nearly no characterization or world-building that I'm used to reading in other books. There were secondary characters in the book that I wanted to learn more about but never did. I only got snippets of them. Lois Lowry did describe what it was like to live in this society since Jonas told it from his POV. The book is only 179 pages, so I knew it would not give me much. There was also the ending that I felt ended abruptly. I was left hanging. I didn't feel there was a real HEA to the story either.
There was an issue also with something that Jonas finds out in this book that bothered me. This is one thing I don't like in books, but since this is labeled as dystopian, I was expecting something to bother me. I mean, the Hunger Games bothered me when it involved kids. The rest of the society found no issue with it, but Jonas immediately knew it was wrong once he found out the truth.
I found the book interesting at specific points. Everyone didn't have to deal with a rollercoaster of emotions. They lived their lives. One of the downfalls to this is never experiencing love, even as a family. There was how Jonas got to learn from the Giver on experiences that were good and bad. He changed once he started learning more about life.
My daughter, when she read it, didn't like it much because she found it boring. She was only 12-13 years old when she read it, and she's my picky reader anyway. I don't think I would've enjoyed the book as a teenager. I was into horror and mystery books around my preteen/teenage years.
I will say this I enjoyed the movie a little more than the book. I felt the film covered a little more, and I understood it better. The ending of the movie was better than the book.
Overall, this book gets four stars from me. This book is not my usual cup of tea, but I'm glad I read it. I don't see a reason to ban the book entirely, but I see issues with a particular age group of kids reading it. My oldest daughter can handle things in this book, but my youngest daughter may be bothered by this book. She's my sensitive child when it comes to certain things. She doesn't like violence and doesn't like seeing/reading anyone that gets hurt. She's very empathetic.
Standalone or Part of Series: After reading the synopsis of the other books in the quartet, each seems to follow new characters. I've also read reviews of the other books from other readers who mentioned that each is standalone.
Would I recommend this book? Yes. If you enjoy dystopian books that include a utopian-like society in them. The characters in the book believe it to be. After I was done reading it, I know the community was flawed, and they didn't realize it. I would also recommend watching the movie.
Trigger Warnings: Violence – Child Abuse/Murder; Infanticide and euthanasia

This post contains affiliate links you can use to purchase the book. If you buy the book using that link, I will receive a small commission from the sale. It will help sponsor future giveaways but costs you nothing extra. You can read the full disclosure underneath the Privacy Policy.
---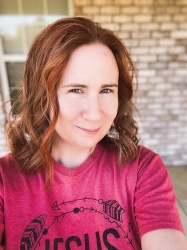 Latest posts by FranJessca
(see all)