Review: 'The Heart Principle' by Helen Hoang
December 29, 2021
I received a complimentary copy of the book from the publisher in exchange for an honest review. This does not affect my opinion of the book or the content of my review.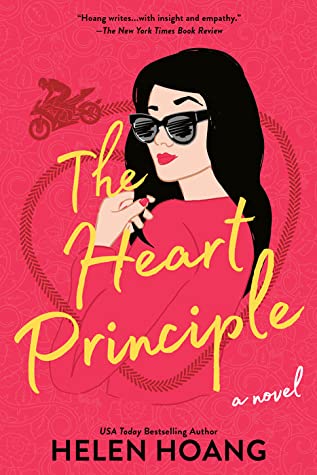 The Heart Principle
by
Helen Hoang
Series:
The Kiss Quotient #3
Published by
Berkley
on August 31, 2021
Genres:
Contemporary Romance
Format:
Paperback
Goodreads
Purchase at
Amazon
|
Barnes & Noble
|
Kobo

A woman struggling with burnout learns to embrace the unexpected—and the man she enlists to help her—in this new New York Times bestselling romance by Helen Hoang.
When violinist Anna Sun accidentally achieves career success with a viral YouTube video, she finds herself incapacitated and burned out from her attempts to replicate that moment. And when her longtime boyfriend announces he wants an open relationship before making a final commitment, a hurt and angry Anna decides that if he wants an open relationship, then she does, too. Translation: She's going to embark on a string of one-night stands. The more unacceptable the men, the better.
That's where tattooed, motorcycle-riding Quan Diep comes in. Their first attempt at a one-night stand fails, as does their second, and their third, because being with Quan is more than sex—he accepts Anna on an unconditional level that she herself has just started to understand. However, when tragedy strikes Anna's family she takes on a role that she is ill-suited for, until the burden of expectations threatens to destroy her. Anna and Quan have to fight for their chance at love, but to do that, they also have to fight for themselves.
---
I fell in love with Helen Hoang's 'The Kiss Quotient' when I read it back in 2019. I loved Stella and Michael's story. I was excited to read Quan's book, finally. In The Heart Principle, I was not prepared for an emotional roller coaster. 
Storyline/My Thoughts: This book put me through the wringer. I felt sympathetic for both main protagonists in the story, Anna Sun and Quan Diep, for very different reasons. 
Anna Sun achieved success when her playing the violin went viral. Now, she's struggling with finding that success again. Now, on top of not having the ability to play her violin, she has her so-called jerk of a boyfriend that wants an open relationship. They've been together for a while now. He wants to make sure Anna is the one before he considers marrying her. (Believe me when I say her jerk of a boyfriend didn't win me over at all in this book.) Anna hasn't been with anyone else but her boyfriend but decides to try a one-night stand. Unfortunately, Anna isn't sure she can even commit to those successfully.
Anna meets Quan Diep online, and he's not looking for a serious relationship. They both agree to a one-night stand, but unfortunately, it doesn't work out to be a successful one-night stand since Anna has never had one before.
Quan has had a hard life, too. He has gone through something in his life that changed him. He never thought he could have a happily ever after until he started to know Anna. The minute Anna and Quan start getting closer together, tragedy strikes in Anna's life, and she has to help her family with her father. This is when the story focuses more on Anna and what she is going through with her family of becoming her father's caregiver.
The minute the story shifts focus to what Anna is dealing with when it comes to caring for her father with her mother and sister, the story becomes emotional to me. I was not too fond of Anna's sister in the story. She drove me crazy with how she treated Anna. One of the parts I knew I was not going to like Anna's sister is when Anna tries to confide in her sister about what she finds out about herself. Her sister, instead, doesn't believe Anna. Grrrr! Don't even get me started on how they have constantly belittled Anna throughout her life. They expect so much out of Anna without considering what she needs in her life. There were times I wanted to go through the book and help Anna with her family and how they treated her.
This book doesn't focus much on romance, but it does have it. It focuses more on mental health and caregiving burnout. There's also where Anna finds out she has Autism Spectrum Disorder, which Helen Hoang is the only author I've read so far that has characters with autism in her books.
There is romance in the book, but this romance has a lot of drama. Anna is dealing with so much that she is still confused with her relationship with her boyfriend. She is mistaken for her feelings with Quan and doesn't know how to communicate her feelings to him. There's a moment that Anna broke me on how she handled being with Quan. I won't ruin it for readers who haven't read this book yet.
I'm glad this book does have a happily ever after; the characters go through so much to get there. I was rooting for Anna to have a happily ever after because she deserved it after everything she has gone through in life with her family. Quan also deserved a happily ever after, especially finding out what happened to him.
Overall, this story gets four stars from me. Yes, I wish there was more steam in this book, but I enjoyed getting to know Anna and Quan in their story.
Helen's author note at the end broke me into pieces. Helen put a lot into this book that she was going through at the time in her life. She has become one of my auto-buy authors because the characters she writes in her stories are lovable and feel real to me. Helen's characters are ones that I will never forget.
Standalone or Part of Series: It's part of the Kiss Quotient series, but each can be read as a standalone.
Steaminess: ⭐️ ⭐️ ⭐️ 💫
Trope: Slow Burn; (Failed) One Night Stand
HEA: Yes.
Would I recommend this book? Yes. If you enjoy Contemporary Romance or Women's Fiction novels, then you'll enjoy this book/series by Helen Hoang.

This post contains affiliate links you can use to purchase the book. If you buy the book using that link, I will receive a small commission from the sale. It will help sponsor future giveaways but costs you nothing extra. You can read the full disclosure underneath the Privacy Policy.
---
---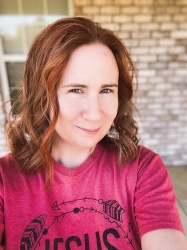 Latest posts by FranJessca
(see all)