Review: 'The Judgment of Paris' by Dr. Rebecca Sharp
August 17, 2019
I received a complimentary copy of the book from the blog tour host in exchange for an honest review. This does not affect my opinion of the book or the content of my review.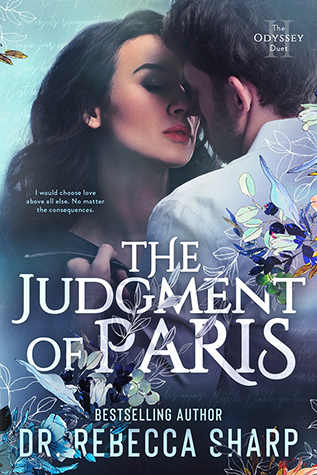 The Judgment of Paris
Series:
The Odyssey Duet #2
Published by
Self-Published
on July 9, 2019
Genres:
Contemporary Romance
Format:
eArc
Goodreads
Purchase at
Amazon
|
Apple

Love is honorable but selfish. Love is a record of my wrongs.Love had fractured in trials but held on for the truth.
And the truth was he'd hurt me, yet I loved him. He'd left me, yet I followed him. But I was done with Léo Baudin. And as soon as the semester was over, I would be done with Paris. But until then, I would learn the rest of his secrets. The ones they whispered about behind his back. The ones that had the entire city watching his every move. The ones that held him hostage. But to know his secrets meant to know him. And to know him was to fall further for the man who'd already hurt me so much. I hated him for breaking my heart, but I should've learned by now that the things we loathe become the things we love. And just when I thought there was nothing left to keep us apart, the ghosts of his past came back to life with a truth neither of us could have expected. And lies that neither of us could imagine. As each layer unraveled, the choice between power and wisdom and love grew greater. And the consequences of our decision would be the judgment of this city.
But when all else fails, love always hopes. Against all odds, love always perseveres.
The Judgment of Paris is the second book in the Odyssey Duet. It is necessary to read The Fall of Troy (Book 1) first.
I've been meaning to type up my review of The Judgment of Paris by Dr. Rebecca Sharp but got sidetracked due to my oldest daughter's softball/volleyball schedule over the summer. Now she's gearing up for soccer, so I have a break before those practices/games start for recreational soccer.
I read The Judgment of Paris back in July and gave it 3.5 stars due to it being predictable at certain times. There was also the issue between the characters too. Other than that though I did enjoy the second book to the Odyssey Duet and it didn't stop me from reading the book. I'm going to try not to spoil anything, especially since the first book had a cliffhanger to it and the second book leads up to Troy going to Paris. There's also Leo not knowing about her being in Paris until she has him in her class.
I had a funny feeling specific parts between Troy and Leo were going to happen in this book. There was going to be some serious drama, especially since the setting of the book was in Paris, France. Leo was going to fall even more in love with Paris in this book, but once they got closer in this book, then a bombshell would happen. Well, that bombshell ended up being something I predicted. Let's say one character is very unforgiving, and I wanted to go through the book and deal with the person.
Here are two things that bothered me other than the predictability of the story: Troy and Leo's relationship seemed to be a lot more physical and than how Leo handled the bombshell situation. Grrr! It was very frustrating.
Now, the right parts of the book were the steaminess between Leo and Troy. Yes, I was bothered by their relationship being more physical at first, but towards the end, Dr. Rebecca Sharp made me adore Leo and Troy's relationship more. There was also how Troy handled herself in certain situations.
Now, will I read additional books by Dr. Sharp? Yes, most definitely. This book may not have got five stars, but it still has become a book I will remember. It was my first Professor/Student book I've read in a while, and I also love how Leo and Troy's relationship was an age-gap one.
---
Story Rating: 3.5 stars
Steaminess Rating: 4 stars
Standalone or part of series: Part of Duet and highly recommend reading in order.
Do I recommend this book? Yes.
Will I read other books from the author? Yes.
Tropes/Elements: Enemies-to-Lovers; Professor/Student Relationship
Hero: Professor; Heartbroken/Damaged; Angry
Heroine: College Student; Broken/Damaged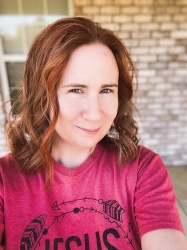 Latest posts by FranJessca
(see all)