Review: 'The Littlest Watchman: Watching and Waiting for the Very First Christmas' by Scott James
January 7, 2018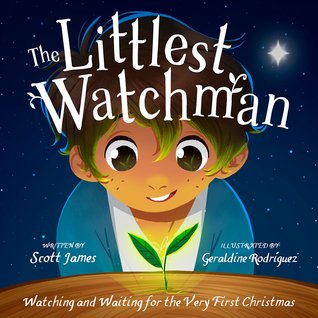 The Littlest Watchman: Watching and Waiting for the Very First Christmas
by
Scott James
Published by
The Good Book Company
on October 1st 2017
Genres:
Children
Format:
Hardcover
Source:
Purchased
Goodreads
Purchase at
Amazon
|
Apple

Benjamin is a Watchman. It's his job to watch for the sign that all God's promises are coming true—to watch a stump.
Trouble is, it's hard just waiting. And one night, Benjamin finally gives in and stops watching. But that same night, as he sits outside Bethlehem, he gets to watch something wonderful.
Kids will be gripped by what Benjamin saw, and will be excited by the Christmas story all over again.
My Review with Rambunctious Kindergartener's input
Another book that our Rambunctious Kindergartener received during Christmas morning. This Book Lovin' Mama remembered seeing this book in the LifeWay catalog and mom knew her little one would like to have it added to her collection of books.
The book was actually pretty long for a 6 year old, but I was surprised she paid attention the whole time this mom read it to her. In fact, she got upset if mom ended up blocking parts of the illustrations with her hand.
This book teaches about patience and also about the story of baby Jesus. In the last two years our little one has been interested on learning everything she can about Jesus and his story, and this mama tends to get books that help with her little one's interest. I have a feeling this book will be read every Christmas because of how intrigued her little one was during the first time it was read to her.
The illustrations were beautiful for the story and this mama was even intrigued, when reading it. This mama though was impressed the whole time, when reading it and how her little one kept interest in such a long book being read to her. It shouldn't surprise this mama because her little kindergartener is always wanting longer books read to her. She's always been fascinated with longer stories.
We give this book 5 stars and highly recommend it to little readers out there that enjoy stories like this one. It definitely has a great meaning and ending to it.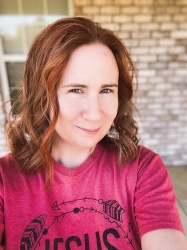 Latest posts by FranJessca
(see all)