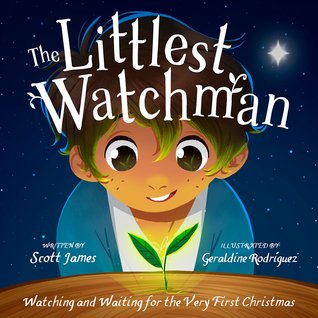 The Littlest Watchman: Watching and Waiting for the Very First Christmas
by Scott James
Published by The Good Book Company on October 1st 2017
Genres: Children
Pages: 32
Format: Hardcover
Source: Purchased
Amazon | B&N
Goodreads


Benjamin is a Watchman. It's his job to watch for the sign that all God's promises are coming true—to watch a stump.
Trouble is, it's hard just waiting. And one night, Benjamin finally gives in and stops watching. But that same night, as he sits outside Bethlehem, he gets to watch something wonderful.
Kids will be gripped by what Benjamin saw, and will be excited by the Christmas story all over again.
My Review with Rambunctious Kindergartener's input Continue reading →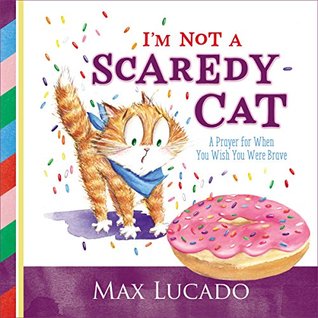 I'm not a Scaredy-Cat: A Prayer for When You Wish You Were Brave
by Max Lucado, Shirley Ng-Benitez
Published by Thomas Nelson on October 3, 2017
Genres: Children
Pages: 22
Format: Hardcover
Source: Purchased
Amazon | B&N
Goodreads


From New York Times bestselling author Max Lucado comes I'm Not a Scaredy-Cat, a hilarious new picture book to help kids manage their fears and worries and learn to trust God.

Follow a silly series of misadventures as scaredy-cat faces his worst fears: an appalling abundance of (gulp!) yellow and pink sprinkles on his donut, an elephant on the verge of a ginormous sneeze, and the terrifyingly loud chime of a clock. For each of the fears, Max provides this reassuring child's version of Philippians 4:6–9:

"God, you are good.

God, you are near.

God, you are here!

And, God, you love me."

A fun read for children and parents, I'm Not a Scaredy-Cat will open doors for important conversations about fear in a nonthreatening way and help you instill godly bravery in your kids.
My Review with Rambunctious Kindergartener's input Continue reading →