Review: 'Tower of Dawn' by Sarah J. Maas
September 19, 2021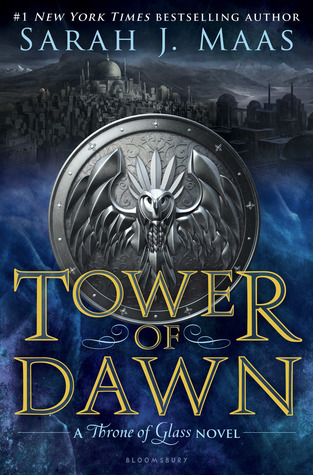 Tower of Dawn
by
Sarah J. Maas
Series:
Throne of Glass #6
Published by
Bloomsbury USA Childrens
on September 5, 2017
Genres:
Young Adult Fantasy
Format:
Hardcover
Source:
Purchased
Goodreads
Purchase at
Amazon
|
Barnes & Noble
|
Kobo

Chaol Westfall and Nesryn Faliq have arrived in the shining city of Antica to forge an alliance with the Khagan of the Southern Continent, whose vast armies are Erilea's last hope. But they have also come to Antica for another purpose: to seek healing at the famed Torre Cesme for the wounds Chaol received in Rifthold.
After enduring unspeakable horrors as a child, Yrene Towers has no desire to help the young lord from Adarlan, let alone heal him. Yet she has sworn an oath to assist those in need—and will honor it. But Lord Westfall carries shadows from his own past, and Yrene soon comes to realize they could engulf them both.
In this sweeping parallel novel to the New York Times bestselling Empire of Storms, Chaol, Nesryn, and Yrene will have to draw on every scrap of their resilience if they wish to save their friends. But while they become entangled in the political webs of the khaganate, deep in the shadows of mighty mountains where warriors soar on legendary ruks, long-awaited answers slumber. Answers that might offer their world a chance at survival—or doom them all . . .
---
I've held off for so long on reading Tower of Dawn and Kingdom of Ash. I didn't want the series to end, but I knew it was finally time to finish this series. It's been four years since Tower of Dawn was released, and I was a little skeptical at first reading this book. I'm not a big fan of Chaol, but this book may have changed my mind a bit about him. I think it's due to Yrene. No, I'm positive it has to everything to do with Yrene.
Storyline/My Thoughts: Okay. This will be a complex review to type since this book was over 668 pages, and I definitely don't want to spoil it for anyone who hasn't read the book. (Like I did, by waiting four years to read it.)
First, I was a little worried since this book wouldn't involve Aelin, Rowan, Lysandra, etc., but I now know why Sarah J. Maas wrote this book. I mean, if you read the previous book, you would want to find out what happens next to Aelin. Sarah J. Maas left me hanging, dang it! Although, after reading this book, I now can read the Kingdom of Ash with some further disdain for Maeve and Erawan. Grrr! Nope, no spoilers, I promise.
This book has Chaol and Nesryn going to Antica to have the healers of Torre Cesme healing Chaol, hopefully. He's not able to walk, and he wants to get better, so he can help with the war that is about to happen with Erawan and someone else, too. Chaol gets help from Yrene, which she was introduced to in The Assassin and the Healer. Yrene doesn't want to help Chaol because he's from Adarlan, and she has issues with them for what they did to her mother. These two are enemies at first, but only one-sided. Chaol wants to find out about Yrene. He's having issues at the beginning because he has feelings for Nesryn. This was one thing that drove me crazy in the story with Chaol and Nesryn. These two have emotions, but in this book, everything changes. There was also the issue of Chaol and his past with Aelin. I won't get into that drama. I enjoyed the banter of Chaol and Yrene. Yrene knows how to handle him. She is determined to heal him. She ends up being in danger, and Chaol believes it has something to do with Erawan. Chaol becomes very protective of Yrene, but what he doesn't realize is she can handle herself. I adored her character in this book, and she changed Chaol for the better.
In the meantime, Chaol and Nesryn are to convince the rulers of Antica to ally with them against Erawan. They are in mourning over one of their daughters dying. Chaol is tasked to find out what truly happened. When the truth is revealed, it's a big doozy. I was not expecting it all. I love when Sarah J. Maas surprises me with twists and turns in her stories. It's one of many reasons why I adore her novels.
This book unveils so much in this book that it left me in shock. I was not prepared for the bombshell that happened in this book. I had a moment of 'I friggin' knew it' when I read the shocking moment. Nope, again I'm not spoiling.
Let's not forget about Nesryn, too. She was off on her own adventure with Sardaq. He's one of the Princes' of Antica. I liked him immediately. Nesryn has been one of those characters for me that she had to grow on me, too. I didn't know what to think of her, especially when she was with Chaol. Chaol and Nesryn, I don't think we're ever meant to be with each other. There was a scene between Nesryn and Sardaq that had me worried. I thought Sarah J. Maas was going to make me cry. It was a happy and sad moment. I swear Sarah J. Maas knows how to keep me on the edge of my seat when reading her books.
I could go on and on, but I don't want to have a super long review. (Actually, this review is already too long, but oh well.) I was surprised by how much I enjoyed this book. I give it 4.5 stars, and now I have to excite myself to read the Kingdom of Ash. I know the next book is going to be a tearjerker of some kind. I know some moments in this book made me tear up a bit. I'm so glad Chaol has finally grown on me. Thanks to Yrene. She is one kick-butt healer, and I look forward to seeing what she does in the next book, especially after she realizes who Aelin truly is to her.
Standalone or Part of Series: It's part of the Throne of Glass series, and I highly recommend reading in order.
Would I recommend this book? Yes, especially if you have read the previous books in the series. This series is categorized as Young Adult, but I would actually have it as New Adult. If you enjoy YA Fantasy/NA Fantasy, then you'll enjoy this book/series.
Again, this book surprised me on how much I adored it. I'm so glad I finally read it.

This post contains affiliate links you can use to purchase the book. If you buy the book using that link, I will receive a small commission from the sale. It will help sponsor future giveaways but costs you nothing extra. You can read the full disclosure underneath the Privacy Policy.
---
---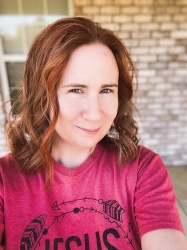 Latest posts by FranJessca
(see all)