Review: 'Us' by Elle Kennedy & Sarina Bowen #RomanceopolyChallenge2020
January 13, 2020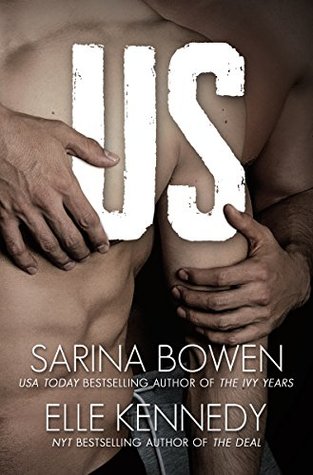 Us
by
Sarina Bowen
,
Elle Kennedy
Series:
Him #2
Published by
Rennie Road Books
on March 8, 2016
Format:
eBook
Source:
Kindle Unlimited
Goodreads
Purchase at
Amazon
|
Barnes & Noble

Can your favorite hockey players finish their first season together undefeated?
Five months in, NHL forward Ryan Wesley is having a record-breaking rookie season. He's living his dream of playing pro hockey and coming home every night to the man he loves—Jamie Canning, his longtime best friend turned boyfriend. There's just one problem: the most important relationship of his life is one he needs to keep hidden, or else face a media storm that will eclipse his success on the ice.
Jamie loves Wes. He really, truly does. But hiding sucks. It's not the life Jamie envisioned for himself, and the strain of keeping their secret is taking its toll. It doesn't help that his new job isn't going as smoothly as he'd hoped, but he knows he can power through it as long as he has Wes. At least apartment 10B is their retreat, where they can always be themselves.
Or can they? When Wes's nosiest teammate moves in upstairs, the threads of their carefully woven lie begin to unravel. With the outside world determined to take its best shot at them, can Wes and Jamie develop major-league relationship skills on the fly?
Warning: contains sexual situations, a vibrating chair, long-distance sexytimes and proof that hockey players look hot in any shade of green.
---
I've had Us by Sarina Bowen and Elle Kennedy on my TBR since I read Him last year for the Romanceopoly Challenge. I decided to read Us for the Romanceopoly 2020 Challenge, which completed the Rainbow Row square on the board. I was happy to get back to Ryan Wesley and Jaime Canning after reading their first book. Even though the first book had somewhat of an HEA to it, I'm glad Elle Kennedy and Sarina Bowen decided to continue Wes and Jaime's story. I needed to read more of these two lovable characters.
The second book is all about Wes in his professional NHL career in Toronto and Jaime in his new coaching job. Wes comes home every night to his loving boyfriend, and life is good for both of them. Unfortunately, both characters have to keep their relationship hidden from everyone in Toronto. Wes has it planned that he would come out after the season ends. Jaime also has to keep it quiet at work, and he ends up having to deal with a co-coach that keeps saying derogatory remarks. Jaime doesn't want to complain to his boss, but he should, especially with what the co-coach keeps saying around the kids.
At the beginning of the book, everything is going good with Jaime and Wes, until they have a nosy neighbor that moves close to them that happens to be one of Wes's teammates. He's always over, and Jaime and Wes can't have any alone time. Poor Jaime and Wes having to keep their relationship hidden are not healthy for their relationship. This is when tension happens between them, and I felt for these two characters. I didn't want them to keep their relationship hidden. I wanted them to be out in the open, so everyone could see them happy together. Wes and Jaime are best friends/soulmates. They deserve a happily ever after.
I don't want to give anything away, especially if a reader hasn't read the first book. I highly recommend reading the books in order; otherwise, you will miss out on how Wes and Jaime met initially. I love these two. I can't say it enough how much I love them. I'm glad that both authors gave these two characters a well-deserved HEA. I also love reading how Wes was worried about Jaime in the story and took care of him when he was sick with the flu. There's also Jaime and how he approached Wes at the very end, which is some of my favorite scenes in the book.
Unfortunately, the only problem I had was when both characters decided not to communicate with each other. They kept their problems of certain situations hidden from each other. Communication is vital in any relationship. Other than that, the book was amazing. There were steamy moments, but not the steaminess that it was like in the first book. I can't wait to read the spin-off books from this series.
---
Story Rating: 4 stars
Steaminess Rating: 4 stars
Standalone or part of series: Part of Duet.
Do I recommend this book? Yes.
Will I read other books from the author? Yes.
Tropes/Elements: Sports/Hockey; Friends-to-Lovers; M/M Romance

This post contains affiliate links you can use to purchase the book. If you buy the book using that link, I will receive a small commission from the sale. It will help sponsor future giveaways but costs you nothing extra. You can read the full disclosure underneath the Privacy Policy.
---
---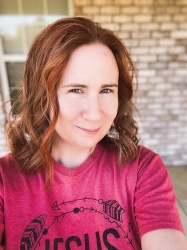 Latest posts by FranJessca
(see all)