Review: 'Vampire Awakening' by Eliza Gayle
June 20, 2012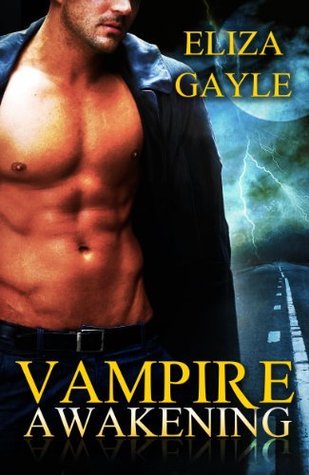 Vampire Awakening
by
Eliza Gayle
Published by
Gypsy Ink Books
on March 25th 2012
Genres:
Paranormal Romance
Format:
eBook
Source:
Purchased
Goodreads
Purchase at
Amazon

The truth may set her free but there's no guarantee she'll recover.
Abby Douglas has lived in the dark for six months. Until a mysterious package and a voice in a dream spark a chain of events she didn't see coming. To futher complicate matters, a lethally stunning stranger walks into her life and awakens desires inside her that run deep. Now she has to decide how much she'll give up to unlock her memories.
Caleb Barrett, a vampire on a mission, pursues Abby while on the hunt for a homicidal vampire. Instead he's captured by a silken voice and haunting eyes that stir an insatiable hunger. An instant connection is forged and Caleb marks her as his own with no intention of letting her go. When she runs from him all bets are off and this dead sexy cowboy will do whatever it takes to find out what secrets her mind harbors before it's too late. Rules or no rules.
Suddenly being careful what you wish for is more than just another cliché, it's life or death.
This books contains one sexy as sin, motorcycle riding, black leather wearing vampire.
Would you like to find out when new books are released and be notified of contests? Please visit my website and sign up for my newsletter!
My Review
I came across "Vampire Awakening" while surfing Facebook one day and thought I check it out. =) Little background on "Vampire Awakening": Abby Douglas lost her memory six months ago. She has no idea what happened to her and why she has a photo that may help her remember. She wants to find out what happened to her. Here comes, Caleb, one day which is a mysterious stranger who is on a mission to find a vampire. The vampire he's looking for has become destructive. Caleb has a dark secret too…which is he's a vampire also. He notices Abby at the Bar and has a mission to claim her as his own. Abby though wants to run away from him. My thoughts on "Vampire Awakening" was that it had a lot of potentials. I enjoyed the steamy, sex scenes between Caleb and Abby. How could she resist him? Hello..who could resist a sexy cowboy who rode a motorcycle and wore black leather. Plus…he's a sexy Vampire. Ummm…not me I could not stop imagining him in my head. *sigh* Seriously I'm jealous of Abby. I got mad at Abby when she ran to another town after she felt Caleb getting close to her. She had reasons too though, but Caleb could've helped her. (won't go into details) She ended up getting herself in a situation where Caleb could've helped prevent. I expected what happened to Abby, had a connection between the vampires from the very beginning when I found out who Caleb was searching for in the story. I didn't expect certain other parts though. I do think this book could've been longer. It was a great erotic read though. I plan on reading more of Eliza Gayle's books now after reading this one. A Vampire that rides a motorcycle and wears black leather…(Oh yes this Mama loves Caleb). I can't stop thinking of Caleb. *sigh* Recommended to anyone who enjoys a short erotic read and also who loves a Vampire who can handle driving a motorcycle with black leather on while driving the motorcycle. (I wonder how he can feel the heat with that on…I always wonder how anyone can handle the heat wearing leather…)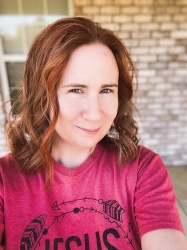 Latest posts by FranJessca
(see all)