Review: 'Vengeance Road' by Christine Feehan
February 19, 2019
I received a complimentary copy of the book from the publisher in exchange for an honest review. This does not affect my opinion of the book or the content of my review.
This book may be unsuitable for people under 18 years of age due to its use of sexual content, drug and alcohol use, and/or violence.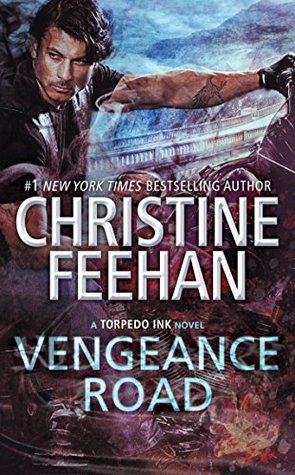 Vengeance Road
by
Christine Feehan
Series:
Torpedo Ink #2
Published by
Berkley
on January 29, 2019
Genres:
Paranormal Romance
Format:
ARC
Goodreads
Purchase at
Amazon
|
Apple
|
Google Play
|
Kobo

Go zero to sixty in this dangerously sexy novel from #1 New York Times bestselling author Christine Feehan.
Breezy Simmons was born into a ruthless motorcycle club—and now that she's out, she's never going to be that girl again. But when her past catches up with her, Breezy must go to Sea Haven to seek out the man who almost destroyed her. The man who chose his club over her and left her feeling used and alone.
As vice president of Torpedo Ink, Steele is ride or die for the brothers he lived through hell with. He never thought he'd find something as pure as his feelings for Breezy, or that keeping her safe would mean driving her away with cruel words that turned her love for him to ash.
Now, Steele won't let her walk away twice. He'll do whatever it takes to make Breezy his woman again—especially when he learns the real reason she came to him for help, and that the stakes are higher than he ever could have imagined…
---
I've been waiting to type up my review of Vengeance Road by Christine Feehan because it did take a bit to finish the second book in the series. I'm still getting a feel of the series to find if I honestly like this series or not. I love MC Romance, and I love what Christine Feehan has done with the characters in the series and how they are not the usual Motorcycle Club. They are assassins trying to put down roots in California. They're also trying to make a difference and go after the bad guys, especially ones that are traffickers, pedophiles, etc. They didn't become assassins overnight, and each book so far goes a little deeper into the characters backgrounds and how they became how they are today.
The second book in the series introduces the readers to Steele who is the VP of Torpedo Ink. He's also known as the Doctor for having healing abilities. His world is about to turn upside down when his past comes back into his life which he ended up telling he didn't want anymore in his life. Breezy Simmons is back, and she needs Steele's help. Steele is not going to let her out of his life a second time, especially after finding out what she needs to him to help her with, which is not something he was expecting.
Things I liked in the second book:
1. I love the Torpedo Ink characters and how they protect each other. They feel like a Motorcycle Club, but I love that they are Assassins with their abilities. This book went a little further with more into the other characters. I like Code and Lana.
2. I also love how the secondary characters step in to protect the main characters and help influence them in the stories for their decisions. Breezy needed a lot of convincing since Steele said some rough things to her to make her leave him. There's also Blythe and Czar in the story with their kids that influence her about Torpedo Ink is different from her from the club she grew up in with her father and brother.
3. The action-packed scenes and how the Torpedo Ink characters, plus Steele and Breezy took down the bad guys in the story. I despised the bad guys.
Things I didn't like in the second book:
1. The surprise at the beginning of the book. It's one of the big no's for me in stories. Although once I read further into the story and found out what Steele did to Breezy, I hated him for what I did, then, of course, he gave his reasoning too.
2. Steele has intimate pictures of both him and Breezy that he had one of the other Torpedo Ink guys took of them. Breezy had no idea of it at first.
3. Steele is VERY controlling and protective. Some readers may not like Steele. I mean he has cameras everywhere in his house, and he wants to know where Breezy is at all times. It's kind of crazy. Although, towards the end of the book I found out why he was like this and I understood him better. It took a while though.
4. I hate abusive relationships of any kind, especially when it comes to women and children getting abused. The former club Breezy grew up in with her father and brother was like that, and I hated them in this story. (They also were sick and twisted.) I was rooting for Torpedo Ink to take them down immediately and felt for Breezy.
---
Story Rating: 3.5 stars
Steaminess Rating: 4 stars
Standalone or part of series: Book is part of Torpedo Ink series.
Do I recommend this book? I recommend if you enjoy MC Romance with Dark elements in it.
Will I read other books from the author? Yes. I'm also going to continue reading this series because I want to read some of the other characters books that I'm interested in finding out more about in the series.
Tropes/Elements/Triggers: Second Chance Lovers; Motorcycle Club; Assassins; Heroine was very young, when she was with Hero. Hero had no idea that she was underage and it bothered him; Hero has pictures of both himself and the heroine while having sex without the heroine's consent; Hero: VP of Torpedo Ink, Tortured/Damaged, Very Controlling, Assassin, Doctor; Heroine: daughter of rival MC, abused by father/brother and used by former MC.

This post contains affiliate links you can use to purchase the book. If you buy the book using that link, I will receive a small commission from the sale. It will help sponsor future giveaways but costs you nothing extra. You can read the full disclosure underneath the Privacy Policy.
---
---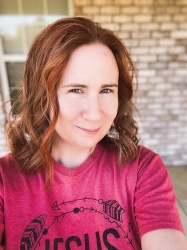 Latest posts by FranJessca
(see all)