Review: 'Virgin' by Radhika Sanghani
September 12, 2014
I received a complimentary copy of the book from the publisher in exchange for an honest review. This does not affect my opinion of the book or the content of my review.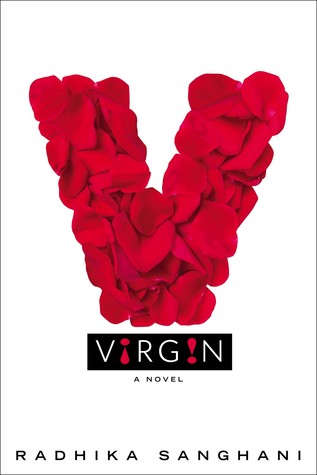 Virgin
by
Radhika Sanghani
Series:
Virgin #1
Published by
Berkley
on August 5, 2014
Genres:
Chick Lit
Format:
ARC
Goodreads
Purchase at
Amazon
|
Apple
|
Google Play

Okay, I admit it…I didn't do it.
Yet.
This is normal, right? I mean, just because everyone I know has talked like they've already done it doesn't mean that they're telling the truth…right?
It's not like I'm asking for that much. I don't need the perfect guy. I don't need candlelight or roses. Honestly, I don't even need a real bed.
The guys I know complain that girls are always looking for Mr. Right—do I have to wear a sign that says I'm only looking for Mr. Right Now?
Sooooo…anyone out there want sex? Anyone? Hello? Just for fun?
I am not going to die a virgin. One way or another I am going to make this happen.
Hey, what have I got to lose? Besides the obvious.

I most likely would have never read Virgin if it wasn't for going to Book Bash Orlando this past year. I read the synopsis of it and thought what the heck, let's read it. I'm always looking for something new to read and a new author to try. I'm so glad I was given the opportunity to read and review Virgin. Radhika Sanghani had me laughing constantly throughout the book while I was reading it.  My poor husband and children were constantly giving me crazy eyes because I would laugh and not be able to tell them what I was laughing about. If only they knew.
In Virgin, readers will be introduced to 21-year-old virgin, Ellie who is fed up being virgin. She thinks she is the only person who is a virgin at her age and she's determined to change it. She's tired of going to her doctor and her doctor not believing she's still a virgin. She's also tired of lying about her status to her friends that lost theirs when they were much younger. She's gone through the awkward moments of preparing for herself to lose her virginity, but the first boy that she thought was going to lose her virginity to made fun of her. Now she is determined more than ever to find the guy that will gladly take her virginity away.
Let's just say while you read Virgin, you may want to prepare for some scenes that will have you laughing out of your seat and parts that will even make you cringe. For instance, Ellie has a scene where she goes over what happened to her during her troubles of taking care of herself down below. In Virgin, she ends up becoming friends with someone who has more experience than her in the sex department, and they create a blog together to discuss their troubles of what they go through at their age, virginity, sex, etc. I adored everything about Ellie's decision about creating this blog because she was able to connect with people just like her and help them.
I enjoyed every bit of reading Ellie's troubles and what she was doing to rectify her issue of being a virgin….but the ending threw me off completely. I won't spoil it, but be prepared to be shocked. I knew I was. I enjoyed Radhika's writing style and how she wrote the character Ellie. The story is all in Ellie's POV, so there are times you may be happy, sad, and angry with Ellie with some of the decisions she makes along the way. She's the college student who is trying to make a mark in the world after she graduates and all she wants is to fit in. She wants to be able to talk about her experiences like her friends do.
This book is more of a Chick Lit New Adult with some sexual scenes, but not ones I'm used to reading. I definitely plan on checking out Radhika's next books though that she writes. I enjoyed reading Virgin and give it 4 full moons. I recommend it to readers that want something will have you laughing out loud.
Be forewarned again you will constantly laugh out loud with this book. Be prepared to have people give you the crazy eyes and constantly ask what you are laughing about.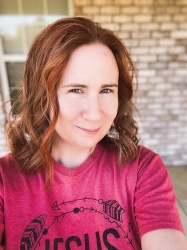 Latest posts by FranJessca
(see all)