Review: 'Vow of Revenge' by P. Rayne
April 27, 2023
I received a complimentary copy of the book from Valentine PR in exchange for an honest review. This does not affect my opinion of the book or the content of my review.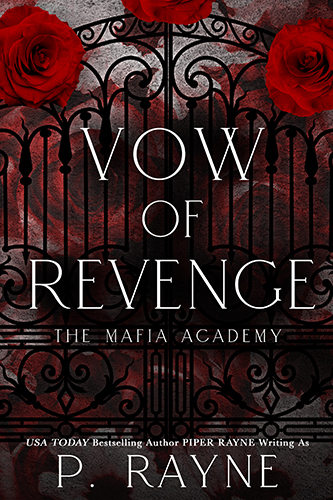 Vow of Revenge
by
P. Rayne
Series:
Mafia Academy #1
Published by
Self-Published
on April 27, 2023
Genres:
Dark Romance
Format:
eArc
Source:
Valentine PR
Goodreads
Purchase at
Amazon

Nothing ruins a perfect day like your dead fiancé showing up in the middle of your first class.
Mirabella La Rosa
When my father arranged for me to marry the next in line to lead the Costa crime family, I swore I'd do anything to escape that fate. I have way more to offer my family than being some man's arm candy, producing heirs, and making appearances at weddings and baptisms.
Marcelo Costa might be my fiancé, but he'll never be my husband.
Somehow, I get lucky because he and his father are killed in a car bombing. Not only do I not have to go from being a mafia princess to a mafia wife, but now I can attend college at the Sicuro Academy--an affluent private college created for mafia children like me.
I'm so excited. I've moved into my dorm room with my best friend, put on the uniform and am ready to learn. But all my plans come to a screeching halt when he shows up on campus alive and well, seeking revenge on those that crossed him.
Marcelo Costa
The look of shock on my fiancée's face when I walk into the classroom at the Sicuro Academy gives me more pleasure than it should.
Mirabella made it clear she didn't want to marry me, and she's a problem to be dealt with for sure. But now, she's the smaller of my two problems.
The only reason I'm at the Sicuro Academy is because my investigation into the bomb that killed my father and almost took me out has led me here.
So I'll allow Mirabella to stay at the academy while I track down my father's murderer, but once I've brought that person to my own particular brand of justice I'll remove her from campus and make her my wife.
And no amount of pleading on her part will change my mind.
---
When the author duo, Piper Rayne, announced they were branching into the Dark Romance subgenre, I was all for it. I love their Contemporary Romance books and couldn't wait to read the first book in their Mafia Academy series.
Storyline/My Thoughts: Sicuro Academy is a private college specifically for children of the Mafia. The Academy used to be solely for the male members of the Mafia until they allowed the females to attend to learn. This is the case with the FMC, Mirabella La Rosa, who is now allowed to attend the Academy since she is no longer obligated to marry the man her father arranged for her to marry. Her fiancé was murdered in a car bombing along with his father. At least, that is what she thought happened to him until she saw her fiancé, Marcelo Costa, alive and well at the Academy. Now, she knows she will be forced again to marry him by her father and her brother, and she'll do anything to get out of it, even confront her fiancé.
Marcelo is at the Academy to find out who wanted him dead and who killed his father, and he suspects everyone, even his fiancée and her family. He will do anything to find out who murdered his father and has it out for him, but in the meantime, he has to deal with his soon-to-be fiancee, who seems to think their marriage will never happen.
This was an interesting read when I read the first book in this new series by P. Rayne. I loved the storyline where mafia kids (college-aged) go to a private academy to learn things mafia-related. The characters are on neutral ground and can't attack each other without repercussions, and there is definite tension between some of the main and secondary characters. I liked how P. Rayne made this the stepping stone to the series and introduced the main characters and secondary characters that will potentially get their books in the series.
Did I like the MMCs, Mirabella and Marcelo? I liked them but didn't love them. I found them difficult at times and childish for being in the Mafia, especially since one is now the head of their household. I expect characters in the Mafia to act a certain way. Thanks to my father, I grew up watching Godfather, Scarface, etc. If I had to pick between the two, I would pick Marcelo being the favorite from this book. I didn't connect well with Mirabella, especially what she did while trying everything not to marry Marcelo.
What about the spice in the book? There's definite spice in this book between the main characters. Lots of tension between the two, which is suspected since Mirabella is against being with Marcelo at first until she gets to know him, and then the sparks fly, but not without issues at first.
My main focus when reading Vow of Revenge was finding out who murdered Marcelo's father and wanted him unalived too. I was curious like him on who did it, and I had a feeling I knew who it was with hints here and there when reading. It was still a shock, even if I figured it some of it, but not all. P. Rayne surprised me with another twist that I was surprised to find out.
Overall, I give the first book in the series 3.5 stars and definitely will be reading the next book since it's Mirabella's brother's turn to be in an arranged marriage. I also look forward to reading more Dark Romance from the author duo, P. Rayne.
Standalone or Part of Series: It's part of the Mafia Academy series.
Steam/Spice: 🌶 🌶 🌶
Genre/SubGenre(s)/Trope(s)/Element(s): Romance. New Adult/College Romance. Dark Romance. Mafia Romance. Revenge Romance. Arranged Marriage. Enemies to Lovers. Forced Proximity. AntiHero. Alpha MMC.
Would I recommend this book? Yes. If you enjoy Dark Mafia Romance with college-aged characters with a suspenseful storyline and spice, this book may be for you.

---
---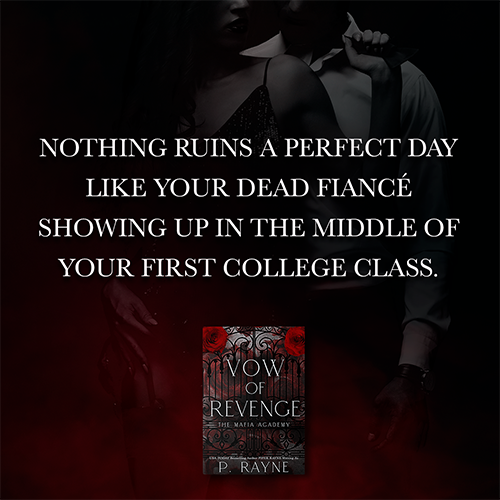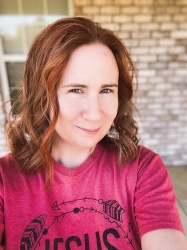 Latest posts by FranJessca
(see all)