Review: 'Wait for You' by J. Lynn
July 26, 2013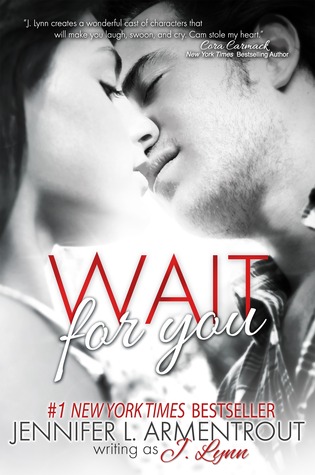 Wait for You
by
J. Lynn
Series:
Wait for You #1
Published by
William Morrow Paperbacks
on September 3rd 2013
Format:
eBook
Source:
Purchased
Goodreads
Purchase at
Amazon
|
Apple

Some things are worth waiting for.
Traveling thousands of miles from home to enter college is the only way nineteen-year-old Avery Morgansten can escape what happened at the Halloween party five years ago--an event that forever changed her life. All she needs to do is make it to her classes on time, make sure the bracelet on her left wrist stays in place, not draw any attention to herself, and maybe--please God--make a few friends, because surely that would be a nice change of pace. The one thing she didn't need and never planned on was capturing the attention of the one guy who could shatter the precarious future she's building for herself.
Some things are worth experiencing.
Cameron Hamilton is six feet and three inches of swoon-worthy hotness, complete with a pair of striking blue eyes and a remarkable ability to make her want things she believed were irrevocably stolen from her. She knows she needs to stay away from him, but Cam is freaking everywhere, with his charm, his witty banter, and that damn dimple that's just so... so lickable. Getting involved with him is dangerous, but when ignoring the simmering tension that sparks whenever they are around each other becomes impossible, he brings out a side of her she never knew existed.
Some things should never be kept quiet.
But when Avery starts receiving threatening emails and phone calls forcing her to face a past she wants silenced, she's has no other choice but to acknowledge that someone is refusing to allow her to let go of that night when everything changed. When the devastating truth comes out, will she resurface this time with one less scar? And can Cam be there to help her or will he be dragged down with her?
And some things are worth fighting for.
My Review
Oh my, why have I not read J. Lynn or aka Jennifer Armentrout's books before now. I had literally a hard time putting down my Kindle when reading "Wait for you". From page one to the very last page, I was entranced by the words that J. Lynn wrote for the story " Wait for you".
AND….let me get this off of my chest before I explode…I AM IN LOVE WITH A FICTIONAL CHARACTER and I do not care what anyone thinks, not even my husband. I LOVE CAM!!!
He can cook me eggs and bake me goodies anytime. Just saying. =)
J. Lynn gives you a female character, Avery Morgansten, who has run away from her hometown and gone off to West Virginia for college. She has secrets she is trying to get over and hide from what happened to her when she was 14 years old. Her first day of college and she ends up running over Cameron Hamilton. He is one of the most popular males on campus because every girl wants to be with him and every male wants to be him. The minute Avery runs into him, her world will change. She told herself she would focus on her studies, but for some reason, she keeps running into Cam and cannot get him out of her head. In the meantime, she starts receiving nasty texts, unknown phone calls, and emails from an unknown person that keep bringing up her past. She does not want the past in her life..but she cannot make a future unless she talks about it to someone or confronts it.
The minute Cameron Hamilton meets Avery, he is infatuated with her and will do anything to win her over. He becomes friends with her and almost every day asks her out, but she keeps turning him down. When she finally gives him a chance, all he wants is for her to trust him and let him make her happy.
When the truth slowly comes out about Avery's past, the first thing Avery does is shut everyone out.
But, the one person who will not be shut out will do anything for her to open up to him.
This is a story about love and how you may find the right person for you when you're not even looking for that someone. Once that person is found, they will be willing to wait for you and be there for you through everything bad and good.
Avery is a character some females can relate to and Cameron is a character every female wish could be real…because everyone deserves someone like Cam.
Avery has gone through the unthinkable at such a young age that when the truth comes out about what happened to her, all you want to do is comfort her like her friends try to do. Cameron steps up to the plate and he has to be one of my most caring and sweet male characters I have read in a long time.
He's not a jerk ladies….and this is the kind of boyfriend/significant other that should be in everyone's lives. Not those overbearing, forceful and downright mean male characters who make you feel like poo.
No Cameron is the complete opposite. Believe me, you will fall in love with him the minute Avery plows into him….literally she plows into him. =) *sigh*
You will feel sympathy for both characters while reading this book.
You will also enjoy the secondary characters, Ollie (Cam's roommate), Brit (Avery's friend from school), Jase (Cam's friend), Jacob (Avery's friend from school), Theresa (Cam's sister), and even Cam's parents will win you over.
"Wait for you" is a new adult romance filled with humor, friendship, love and secrets that will have you reading this book in one sitting.
Be prepared to cry, scream, smile, and laugh throughout this book.
If you are a fan of J. Lynn and her other books, you will enjoy this one as well. I know I am a BIG fan of J. Lynn and now must buy her other books since her writing style is friggin' amazing & addicting.
Warning though, you will want more after you read this book and like me, you'll be anxiously waiting for the next installment in the Wait for your novels.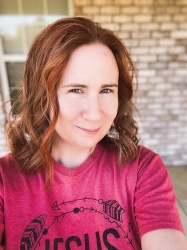 Latest posts by FranJessca
(see all)