Review: 'Wicked' by Jennifer L. Armentrout
June 5, 2021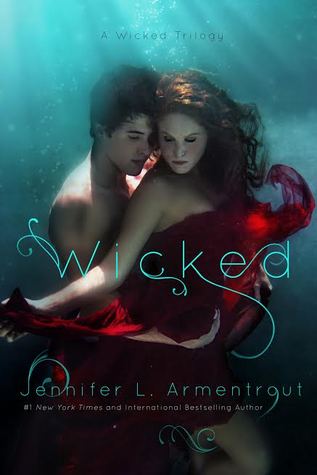 Wicked
by
Jennifer L. Armentrout
Series:
A Wicked Trilogy #1
Published by
Jennifer L. Armentrout
on December 8, 2014
Genres:
New Adult Fantasy
Format:
eBook
Source:
Purchased
Goodreads
Purchase at
Amazon
|
Barnes & Noble
|
Kobo

Things are about to get Wicked in New Orleans.
Twenty-two year old Ivy Morgan isn't your average college student. She, and others like her, know humans aren't the only thing trolling the French Quarter for fun… and for food. Her duty to the Order is her life. After all, four years ago, she lost everything at the hands of the creatures she'd sworn to hunt, tearing her world and her heart apart.
Ren Owens is the last person Ivy expected to enter her rigidly controlled life. He's six feet and three inches of temptation and swoon-inducing charm. With forest-green eyes and a smile that's surely left a stream of broken hearts in its wake, he has an uncanny, almost unnatural ability to make her yearn for everything he has to offer. But letting him in is as dangerous as hunting the cold-blooded killers stalking the streets. Losing the boy she loved once before had nearly destroyed her, but the sparking tension that grows between them becomes impossible for Ivy to deny. Deep down, she wants… she needs more than what her duty demands of her, what her past has shaped for her.
But as Ivy grows closer to Ren, she realizes she's not the only one carrying secrets that could shatter the frail bond between them. There's something he's not telling her, and one thing is for certain. She's no longer sure what is more dangerous to her—the ancient beings threatening to take over the town or the man demanding to lay claim to her heart and her soul.
---
Passionflix adapted Wicked in Jennifer L. Armentrout's Wicked Trilogy books into a movie recently. It's a big issue of mine if I don't read the book first. Thankfully, I read the book in less than three days and watched the movie right after I finished it. (I could've finished the book in one day, but life has been busy for this Book Lovin' Mama.)
Storyline/My Thoughts: First off, I don't like comparing books to other books, but this book kind of reminded me of the Shadow Hunters (movie and tv show). (I have never read the books, but need too soon.) Instead of going after demons, this book has the Order go after Fae.
Wicked is a New Adult Fantasy, and it's told in one POV, Ivy Morgan's POV. She's a twenty-two-year-old college student, but she's not a typical college student. She works for the Order hunting Fae that is roaming around New Orleans. Her whole world changed when she lost her adopted parents and boyfriend to a Fae creature. Now, she only allows certain people in her life, but not entirely because she fears she will lose them too. One night out hunting, she ends up getting shot by a Fae, which is highly unusual for a Fae. She ends up meeting Ren for the first time after she ends up back at the order, hurt and bleeding from being shot. Ren is the only one who believes her about the Fae. Ren is from a different order helping out in New Orleans. He has a secret, though, and Ivy is not sure if she can trust him. They end up working together, and they learn the truth about what the Fae are up to, and some other secrets are revealed that I won't mention in my review. No spoilers.
I enjoyed the first book to the Wicked Trilogy by Jennifer L. Armentrout. I loved Ren's character and the mystery about him. I also liked Ivy, but she did drive me crazy. She got herself in some serious predicaments that could have put herself in jeopardy and someone else. Overall, though, I loved the chemistry between Ivy and Ren. These two have steamy scenes together.
One of my favorite characters in this book is the brownie that Ivy named Tink. He is funny! I loved the banter between him and Ivy, but it was better when he met Ren for the first time.
Jennifer always manages to write stories that grab me from the beginning. I loved this world that Jennifer L. Armentrout wrote and couldn't believe the twist at the very end of this book. I thought the ending was going to be completely different, but Jennifer shocked me. I can't wait to read the next book in the series to find out what happens next. It left me hanging.
Also, I can't believe it took me this long to read Wicked. Thanks to Passionflix for kicking me in gear to read it since the book was adapted into a movie. I will say this I love the actors/actresses they chose for the characters. =)
Standalone or Part of Series: It's part of the series and I highly recommend reading in order.
Cliffhanger: Yes
Would I recommend this book? Yes. If you are looking for a New Adult Fantasy based in New Orleans (one of my favorite cities) and has Fae and brownies in it, check out this book. I may be in my late thirties, but I still enjoy these books with paranormal creatures in them.

This post contains affiliate links you can use to purchase the book. If you buy the book using that link, I will receive a small commission from the sale. It will help sponsor future giveaways but costs you nothing extra. You can read the full disclosure underneath the Privacy Policy.
---
---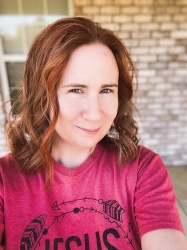 Latest posts by FranJessca
(see all)