Review: 'Wild Ever After' by Rebecca Jenshak
February 7, 2023
I received a complimentary copy of the book from in exchange for an honest review. This does not affect my opinion of the book or the content of my review.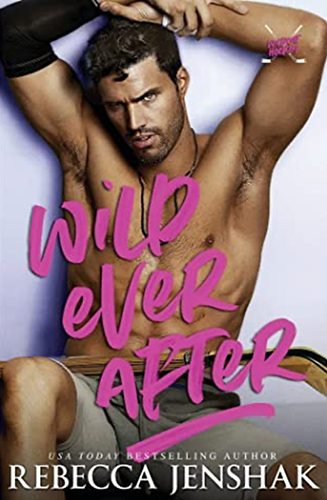 Wild Ever After
by
Rebecca Jenshak
Series:
Wildcat Hockey #3
Published by
Self-Published
on February 7, 2023
Genres:
Contemporary Romance
Format:
eArc
Goodreads
Purchase at
Amazon
|
Apple
|
Barnes & Noble
|
Google Play
|
Kobo


An opposites attract, marriage of convenience, hockey romance from USA Today bestselling author Rebecca Jenshak.

I'm going to marry her.Are we dating? No.Was she engaged to someone else yesterday? Yes.It's not real. It's to save her job after her fiancé dumped her days before their wedding.But it's good press for me, which my agent will love.I just signed a seven-year contract with the Wildcats, maybe my final one, and I have to start thinking about life after hockey.Did I mention she's my coach's daughter's best friend?She's driven, fun, and the sexiest thing I've ever seen.Too bad I'm not supposed to fall for my wife.
---
Wild Ever After is the third book in Rebecca Jenshak's Wildcat Hockey series. I love this series by Rebecca Jenshak, and I'm so glad Valentine PR introduced this author to me. I read the first two books in Rebecca Jenshak's Wildcat series back to back and fell hard for Leo and Tyler, but I think Declan will take the top spot now, especially with how he stepped up when Jade needed someone most.
Storyline/My Thoughts: Since he was introduced, I've been pondering who Declan would end up with within the series. I'm glad to find out it was Jade that got to be with Declan. They may be opposite, but these two were destined to be together and worked out perfectly when they worked out some kinks in their fake marriage (marriage of convenience trope).
Here are some qualities which made me fall hard for Declan:
He's beyond sweet and will do anything for the FMC. He does agree to marry her after her douchebag of a fiance flaked on her two days before the wedding.
He's a workaholic, not only during hockey season but off, too, when it comes to renovating his house. He's a handyman!
He doesn't do drama and learned his lesson the hard way when he hooked up with the wrong person at work. (before marrying Jade)
The man has a secret underneath his hockey uniform that Jade finds out during their wedding night. She never expects from Declan. I know I didn't.
There are some other qualities that I could mention that made him an absolute winner when it comes to book boyfriend/husband material, but I'll be here all day. Jade is one lucky woman to have him offer to marry her. He puts his career on the line if anyone finds out it's fake. Or is it?
Qualities I loved about the FMC, Jade:
She's independent and determined to succeed at her job, even getting engaged and then married so she can write about it for the magazine. She realizes immediately that she is putting her job on the line if she doesn't do what her boss asks. She also risks Declan's career and reputation. She gives him plenty of opportunities to back out.
She tried so hard not to be attracted to Declan, but it was hard, and I was there for her constant struggle with wanting to be with her fake husband. Declan made it difficult for her with his handyman ways and sexiness.
Jade obviously had hang-ups in this book, which bothered me about her. She let her boss push her around. Jade needed to stand up for herself. That job was not worth it in my eyes. Her boss was toxic. I may have also seen her ex-fiance's point on walking away when he did. You'll have to read the story since I don't want to spoil it for readers. The poor girl, though, has a past that affected her and how she thought she would never find true love.
Declan and Jade's journey into a fake marriage was adorable and funny, with little angst. I smiled, laughed, and rooted for Declan and Jade to admit their feelings to each other, especially Jade, finally.
Overall, I give this book four stars and can't wait to read more from this series by Rebecca Jenshak. I need Ash and Jack's stories. In the meantime, I'll check out Rebecca's backlist and start reading those books.
Standalone or Part of Series: It's part of the Wildcat Hockey series, and each book can be read as a standalone.
Steam/Spice: 🌶 🌶
Genre(s)/Trope(s)/Element(s): Contemporary Romance. Sports Romance. Hockey Romance. Opposite's Attract. Marriage of Convenience. MMC Falls First. Forced Proximity. Writer FMC. Hockey Player MMC.
Would I recommend this book? Yes. I recommend this book/series to hockey/sports romance readers. If you also enjoy the sweet, quiet, and good-looking hockey player that marries the beautiful writer, so he can save her from losing her job.
Favorite Quote(s): If you weren't already my wife, I'd ask you to be my girlfriend.
Making you smile and laugh is like watching the goalpost light up.

---
---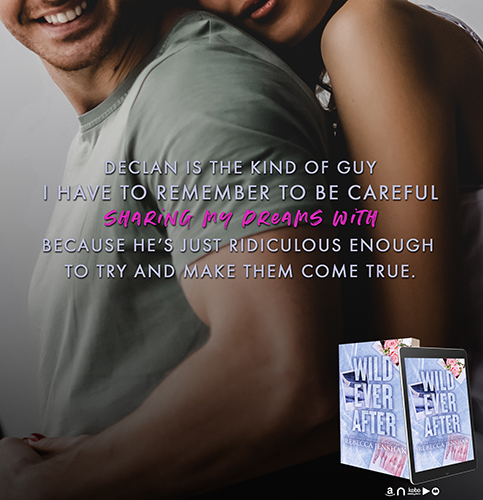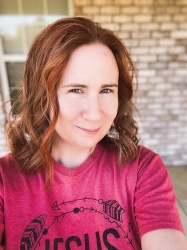 Latest posts by FranJessca
(see all)