Review: 'Wolf Bond' by Mina Carter
November 3, 2013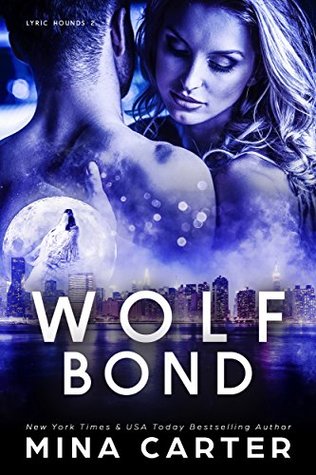 Wolf Bond
by
Mina Carter
Series:
Lyric Hounds #2
Published by
Decadent Publishing
on July 2, 2013
Genres:
Paranormal Romance
Format:
eBook
Source:
the publisher
Goodreads
Purchase at
Apple

He's the man of her dreams… her nightmares that is.
A car crash left her with nightmares… of a life she never had and a man that's not hers… and werewolf Saxon Reeves can't shake them. She dies, even though a human soldier tries to save her, night after night. A human soldier she can't get out of her head.
When her family pushes her to mate with a wolf from a neighboring pack, she decides to take one night, just for herself, and contacts an exclusive dating service. The last thing she expects when she walks through the door is to come face to face with her the man from her dream… Her hot, sexy soldier.
He lost the love of his life in blood and sand…
Former spec-ops soldier Barrett Simmons, head of security for the world famous rock band Lyric Hounds, is sick of the band's less-than-subtle matchmaking attempts. Since the woman he loved was killed in action, his heart has been as dry and dusty as the sands she fell on, and he doesn't have anything to offer a woman other than the shell of the man he once was.
Railroaded by his sister into a blind date, he's trying to think of an excuse to get out of it when his date arrives. Small, curvy and a werewolf, she's a ghost from his past and knocks him off his feet. His lover, back from the dead, or is she?

Death couldn't keep them apart… but family lies, pack honor and a challenge to the death could end their happily ever after before it's begun…

My Review
Wolf Bond is the second book to the Lyric Hounds books by Mina Carter. It is a 1NS, which means a very short read. I read it in less than an hour…more like less than 20 minutes since I'm a speedy reader. It quenched my thirst of the PNR genre that I love and adore so much.
For being a book that is less than 50 pages I was amazed at how it captured my attention from the first page to the last. I usually get annoyed for being such a small read, but Mina Carter made me love Wolf Bond. The main reason why because it was an emotional one with both of the characters being reunited after believing that one of them was dead and other dreaming about the other.
From the minute Barrett Simmons is introduced in the story, I knew I would like him because he could not get over his love for Saxon, who he lost. He thought he could get over her when he was signed up for the 1NightStand, but of course, some things can never be forgotten.
Saxon Reeves does not remember seven years of her life due to an accident, and she is going to be forced to hook up with another wolf like her. But before she does that, she's going to do a 1NS. She is a solid character in this book due to her personality and ability to adapt well to her surroundings.
Truths are going to be revealed in Wolf Bond, and there is going to be a lot of action at the end of the book, and so many emotions are going to happen.
I give this book 4.5 moons and highly recommend it to readers, who are looking for a quick PNR before bed. =) Mina did a fantastic job with building the story from beginning to end. I look forward to reading even more books from her in the very near future.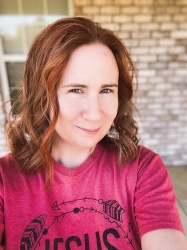 Latest posts by FranJessca
(see all)