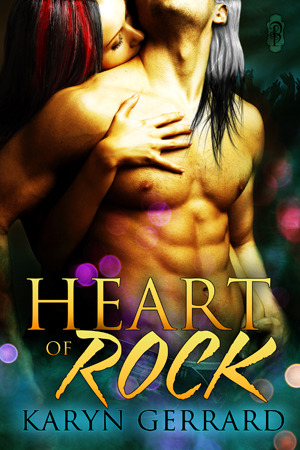 Heart of Rock
by
Karyn Gerrard
Published by
Decadent Publishing
on July 12, 2013
Genres:
Contemporary Romance
,
Erotic Romance
Format:
eBook
Goodreads

Irishman Brogan Byrne is at the pinnacle of rock music success in 1974. Handsome, charismatic, with a three-octave voice, you'd think he had it all. But Byrne sinks to new depths of depravity with women, liquor, and drugs.
Carly Montgomery is an ambitious record executive offered an opportunity to be manager for the last leg of Byrne's tour. Though she's detached and tough as nails, Carly's cool facade comes under attack. Somehow Byrne manages to slip by her frosty defenses.
Brogan, for his part, is broken inside. A memory weighs on his soul and affects his actions. Is Carly the one woman to help him forget his guilt and heal his heart of rock?
This is a re-release. New additional scenes.
My Review Continue reading →
I received a complimentary copy of the book from the publisher in exchange for an honest review. This does not affect my opinion of the book or the content of my review.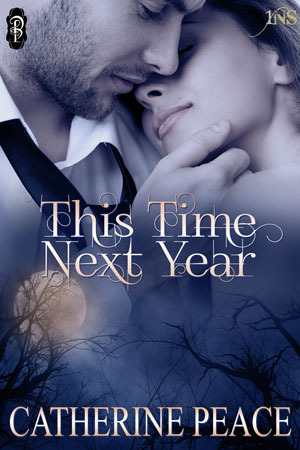 This Time Next Year
by
Catherine Peace
Published by
Decadent Publishing
on July 11, 2013
Genres:
Paranormal Romance
Pages:
47
Format:
eBook
Amazon Kindle
Goodreads

Vampire Kiernan Shaw has never forgotten the night twenty years ago when he'd been forced to stand by while another vampire killed a six-year-old girl's parents in front of her. He's spent the better part of the last two decades watching over her, protecting her and hoping for an opportunity to make amends one day.
Ever since surviving the vampire attack that killed her parents, Moira Curran has dealt with the resulting nightmares and abandonment issues the only way she could—by throwing herself into her biochemistry career, preferring a life of a hermit in her lab to facing the reality of her lonely life.
Madame Eve brings them back together for one fateful night. An immediate bond of sizzling chemistry and respect forms, but can it heal her fears and his guilt?
My Review Continue reading →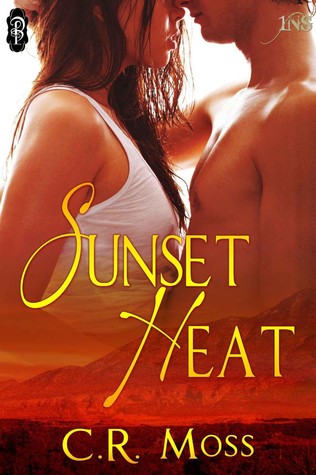 Sunset Heat
by
C.R. Moss
Series:
Sunset #1
Published by
Decadent Publishing
on July 2, 2013
Genres:
Contemporary Romance
,
Erotic Romance
Format:
eBook
Source:
Purchased
Goodreads

Sunset Heat $2.99Sunset HeatClick to enlarge
A 1Night Stand Story
Can one night transform a woman's life?
Seana Tramonto feels doomed when it comes to relationships. When she's set up through the 1Night Stand service, she's apprehensive at best. Her concern turns to ire when her match turns out to be a man who broke her heart years ago. Old wounds are slow to heal no matter how sexy the man asking for forgiveness.
Zachary Russo, a Las Vegas policeman, is talked into doing a 1NS date. When he learns it's with his high school tutor and friend, the girl he stood up before the Homecoming dance, he's determined to make it up to her. But seeing her again opens his eyes to the sexy woman she's become. Can he prove he's grown up or will circumstance beyond his control kill their second chance?
Genre: Contemporary, erotic romance, chick-lit
Heat level: 4Word count – 11k
My Review Continue reading →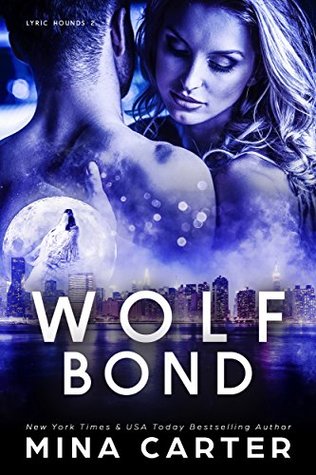 Wolf Bond
by
Mina Carter
Series:
Lyric Hounds #2
Published by
Decadent Publishing
on July 2, 2013
Genres:
Paranormal Romance
Format:
eBook
Amazon Paperback
Goodreads

He's the man of her dreams… her nightmares that is.
A car crash left her with nightmares… of a life she never had and a man that's not hers… and werewolf Saxon Reeves can't shake them. She dies, even though a human soldier tries to save her, night after night. A human soldier she can't get out of her head.
When her family pushes her to mate with a wolf from a neighboring pack, she decides to take one night, just for herself, and contacts an exclusive dating service. The last thing she expects when she walks through the door is to come face to face with her the man from her dream… Her hot, sexy soldier.
He lost the love of his life in blood and sand…
Former spec-ops soldier Barrett Simmons, head of security for the world famous rock band Lyric Hounds, is sick of the band's less-than-subtle matchmaking attempts. Since the woman he loved was killed in action, his heart has been as dry and dusty as the sands she fell on, and he doesn't have anything to offer a woman other than the shell of the man he once was.
Railroaded by his sister into a blind date, he's trying to think of an excuse to get out of it when his date arrives. Small, curvy and a werewolf, she's a ghost from his past and knocks him off his feet. His lover, back from the dead, or is she?

Death couldn't keep them apart… but family lies, pack honor and a challenge to the death could end their happily ever after before it's begun…

My Review Continue reading →