Review: 'Sunset Heat' by C.R. Moss
November 17, 2013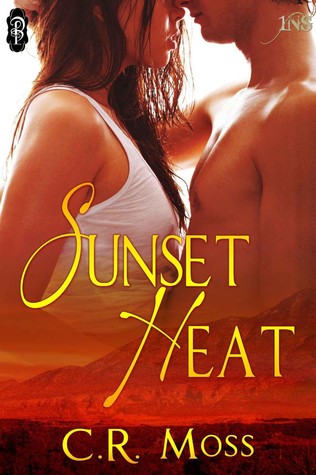 Sunset Heat
by
C.R. Moss
Series:
Sunset #1
Published by
Decadent Publishing
on July 2, 2013
Genres:
Contemporary Romance
,
Erotic Romance
Format:
eBook
Source:
Purchased
Goodreads

Sunset Heat $2.99Sunset HeatClick to enlarge
A 1Night Stand Story
Can one night transform a woman's life?
Seana Tramonto feels doomed when it comes to relationships. When she's set up through the 1Night Stand service, she's apprehensive at best. Her concern turns to ire when her match turns out to be a man who broke her heart years ago. Old wounds are slow to heal no matter how sexy the man asking for forgiveness.
Zachary Russo, a Las Vegas policeman, is talked into doing a 1NS date. When he learns it's with his high school tutor and friend, the girl he stood up before the Homecoming dance, he's determined to make it up to her. But seeing her again opens his eyes to the sexy woman she's become. Can he prove he's grown up or will circumstance beyond his control kill their second chance?
Genre: Contemporary, erotic romance, chick-lit
Heat level: 4Word count – 11k
My Review
My first book from C.R. Moss and now I have to check out the rest of her books, especially from the Sunset series. This is my second book from the 1Night Stand books, and I love the idea of two people being hooked up together and those two people hitting it off, especially like Seana and Zachary. They are getting a second chance together. Seana had her heart broken years ago, by the man the 1Night Stand service hooks her off with and now she has either forgive or walk away from him for good.
Zachary never expected to be talked into doing the 1NS date thing and especially with someone, which he managed to have a past with in the beginning. He broke her heart, when he never showed up for the homecoming dance, he was supposed to go to with her. Now he is determined he is a changed man, but Seana is not going to make it easy for him.
C.R. Moss gives you two characters that collide in each other's lives again, and it takes some cohesion to get them back to trusting each other. It also makes one night of bliss and being caught in the middle to have them realize they are meant to be.
There is just a little bit of sexiness in the story, and some drama at the end, but the story did keep my interest. I did miss out on what happened in the previous story of the Sunset series between another character, but I'm going to read the first 3 books. Other than that, this was a delightful read.
If you enjoy short contemporary/erotic/romance ebooks, then this book is for you.
I give this book 3.5 moons and look forward to reading more books from C.R. Moss. I definitely will be reading the rest of the Sunset series very soon.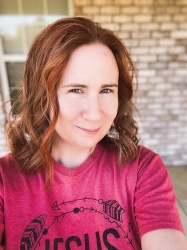 Latest posts by FranJessca
(see all)