Review: 'Heart of Rock' by Karyn Gerrard
November 24, 2013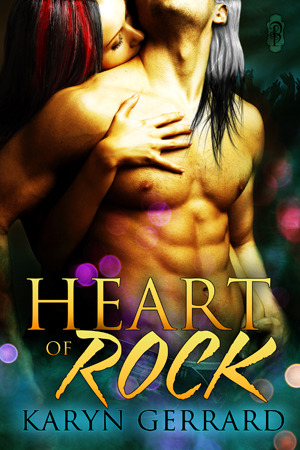 Heart of Rock
by
Karyn Gerrard
Published by
Decadent Publishing
on July 12, 2013
Genres:
Contemporary Romance
,
Erotic Romance
Format:
eBook
Source:
the publisher
Goodreads

Irishman Brogan Byrne is at the pinnacle of rock music success in 1974. Handsome, charismatic, with a three-octave voice, you'd think he had it all. But Byrne sinks to new depths of depravity with women, liquor, and drugs.
Carly Montgomery is an ambitious record executive offered an opportunity to be manager for the last leg of Byrne's tour. Though she's detached and tough as nails, Carly's cool facade comes under attack. Somehow Byrne manages to slip by her frosty defenses.
Brogan, for his part, is broken inside. A memory weighs on his soul and affects his actions. Is Carly the one woman to help him forget his guilt and heal his heart of rock?
This is a re-release. New additional scenes.
My Review
I love a good quick read about a rock star. For some reason, it always makes me reminisce on the rock stars I had a crush on as a teenager and well..let's admit now…I still have a crush on til this day. =)
Karyn Gerrard gives you a story of what happens to rock stars, when they have inner demons in them and that one person, who pulls them out of their hardship. Brogan Byrne is an Irishman, who is touring with his band, but he is losing his mind and his friends pretty quickly to his dangerous lifestyle. He crosses the line one day after his concert and his band and his family are sick of it. The record label has hired a new manager to take care of him, and Carly Montgomery is going to make the rockstars life difficult from now on. No more drugs, women, and booze, while on tour and she will make sure he cleans up his act before something awful happens.
Every woman that comes in contact with the sexy Irish rockstar ends up falling to his sexiness. Carly is learning that she may end up falling for him as well.
Karyn Gerrard did a fantastic job on a story of a rock star that falls for his demons but picks himself back up with the help of a person, he never thought could change him. Karyn does not make it easy for both the characters though.
Brogan has some serious demons eating him live, and he believes he's doing some good falling for the wrong ways in his life. He drove me crazy though at times in the book due to making bad choices, and he needed someone to help guide him back. I enjoyed every time Gio, (Carly's backup) took care of him. He never made it easy for Brogan. =)
Carly is a solid female character, who knows how to handle the troubles of dealing with rock bands. She does have her weaknesses though, but she hides them well.
I enjoyed this story and looked forward to reading more books from Karyn Gerrard.
I give this book 4 full moons and recommend it to readers that love reading rock star romances.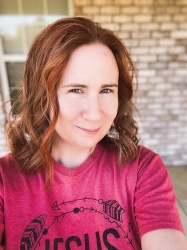 Latest posts by FranJessca
(see all)