Review: 'This Time Next Year' by Catherine Peace
November 21, 2013
I received a complimentary copy of the book from the publisher in exchange for an honest review. This does not affect my opinion of the book or the content of my review.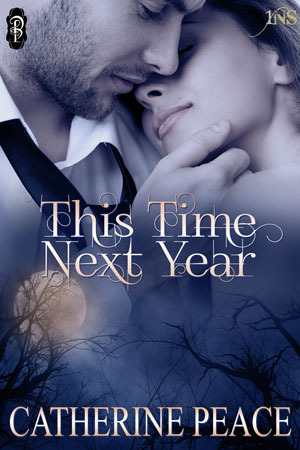 This Time Next Year
by
Catherine Peace
Published by
Decadent Publishing
on July 11, 2013
Genres:
Paranormal Romance
Format:
eBook
Source:
the publisher
Goodreads
Purchase at
Amazon

Vampire Kiernan Shaw has never forgotten the night twenty years ago when he'd been forced to stand by while another vampire killed a six-year-old girl's parents in front of her. He's spent the better part of the last two decades watching over her, protecting her and hoping for an opportunity to make amends one day.
Ever since surviving the vampire attack that killed her parents, Moira Curran has dealt with the resulting nightmares and abandonment issues the only way she could—by throwing herself into her biochemistry career, preferring a life of a hermit in her lab to facing the reality of her lonely life.
Madame Eve brings them back together for one fateful night. An immediate bond of sizzling chemistry and respect forms, but can it heal her fears and his guilt?
My Review
I am loving these short 1Night Stand stories, especially right before bedtime and after having a hectic day. I need a book that is short and will grab my attention.
This is my first book from Catherine Peace, and I look forward to reading more books from her very soon.
This Time Next Year is about Moira Curran and Kiernan Shaw. Moira is still trying to get over what happened to her in the past when a vampire attacked her parents and almost attacked her. Her friend ends up calling to set her up with the 1NightStand service. Moira wants to be a hermit, but she will make her friend happy and meet the man, she is supposed to be hooking up within the story. She never thought her past would come back to haunt her and in the form of a very sexy Vampire, who has been searching for her for years.
This Time Next Year is an emotional story that involves a human trying to get over her fears and a vampire trying to fix what happened in the past. It's a lovely and sexy romantic book that will quench your paranormal romance / erotic fix.
I give this book 4.5 moons and highly recommend it.
If you love short stories that have happily ever after, but also have an emotional story to it, you will enjoy this story.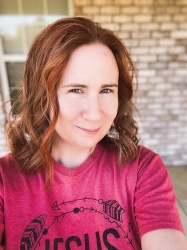 Latest posts by FranJessca
(see all)