Review – 'Yesterday's Daughter' by Sallie Lundy-Frommer
January 28, 2012
I received a complimentary copy of the book from the author in exchange for an honest review. This does not affect my opinion of the book or the content of my review.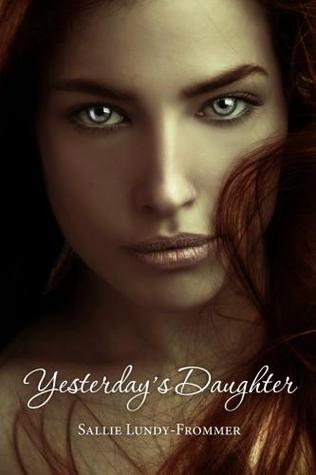 Yesterday's Daughter
by
Sallie Lundy-Frommer
Published by
Createspace
on January 24, 2011
Genres:
Paranormal Romance
Format:
eBook
Goodreads
Purchase at
Amazon
|
Apple

Yesterday's Daughter is an emotionally laden vampire romance novel woven with layers of betrayal, love and loss. Grace Stone, who later learns her true identity is Sapphira, is a loner who survives abuse in the foster care system after being abandoned as a child.
A brilliant student, she escapes from her brutal foster parents as a teenager and creates a life for herself. But, her life is little more than existence; plagued with questions about what she really is, a family that she has never known and the never-ending need to keep her differences hidden. She is alone and lonely, believing it will always remain so until Malachi appears in her life.
Malachi, a Guardian of the vampire communities, has searched for his life mate, Sapphira, for decades. He refuses to cease searching for Sapphira even though she is believed dead by all. Conflict arises over the decades between Malachi and his family because of his refusals to accept another mate. But his very soul drives him on to continue his search, knowing that he could not exist if Sapphira were not in the world, somewhere.
(Originally Reviewed on Mrs. Papillion aka "The Book Worm")
I was contacted by Tribute Books to participate in a Blog Tour for "Yesterday's Daughter" on my Old Blog.  I definitely couldn't pass it up.  I'm always up for reading a book from a new author who I have never read from.
From the minute I picked up the book, I knew it was not like any other book I've read before.  Sallie Lundy-Frommer takes you into a Paranormal World where Vampires are destined to have "Life Mates".  They also feed from each other to sustain the best nutrients…not from humans.  ***Spoiler Alert****She also throws in human villains who want nothing more, but to have the blood from Vampires to become an immortal themselves.
Your first introduced to the character Grace aka "Sapphira" (which I have to say is a Beautiful name and fits the character very well.)  She has no idea where she came from since she was thrown into Foster care when she was a child.  She knows she's different, but she's not sure why.  She drinks blood…which she has no idea why.
Until one day, she happens to run into Malachi in her home.  Malachi is no one she's ever met before and he starts fitting in the pieces on what she is and that she is destined to be with him.  She's starting to believe him because she has dreamed of him before, but she doesn't know why.
Malachi warns her though, that their our things out there that want to hurt her and he wants to take her back to their world so he can protect her.
That's when all hell breaks loose and we find out there's other things that bump in the night…and poor Grace has to deal with things she's not used to…but Malachi does everything in his power to help her through it.
Sallie Lundy-Frommer definitely has a different writing style then I'm used to.  I was a little confused at first when reading it because it would jump back and forth from different characters points of views.  I would have to back track and read over a certain page again to catch up and find out what exactly happened.  Although, it is a great thing she did that because you get all aspects of what's going on and what happens when it leads to the ending of the book.
You'll be in "Awe" at the end of the book when you find out what actually happened to Grace and why she was separated from her Vampire World.  I wanted to jump into the book and kick some ass for her.
I just have to say this to end my review…Malachi stole my heart in this book and he definitely is a perfect "Life Mate" to have.  I'm jealous of Grace "Sapphira" for having him.
I look forward to reading the next book from Sallie Lundy-Frommer and finding out what is up next for the characters.
Thanks to Tribute Books for letting me be apart of the Blog Tour and many thanks to Sallie Lundy-Frommer for writing "Yesterday's Daughter". You have a fan for as long as your writing.  =)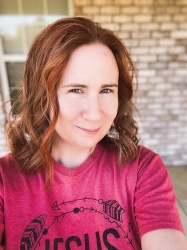 Latest posts by FranJessca
(see all)