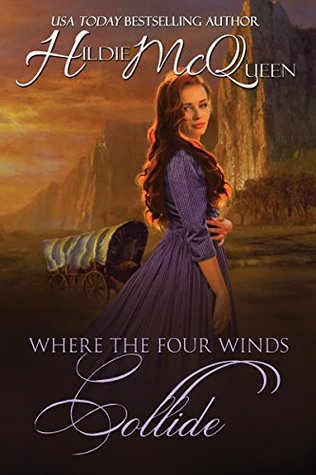 Where the Four Winds Collide
by
Hildie McQueen
on February 21, 2013
Genres:
Historical Romance
Format:
eBook
Goodreads
Purchase at
Amazon

Adeline Buckley escapes her abusive father only to find herself in a brothel, on a stagecoach to the untamed west and married to a stranger, all in that order. Plotting another escape becomes harder, the more she gets to know her new husband.
Jackson Pruitt didn't expect a secretive mail order bride to show up the same week cattle wrestlers absconded with a large part of his herd. The bigger surprise was the loveliness of the woman. Why would a beauty like her need to travel so far to marry?
Jackson and Adeline learn that secrets and marriage do not go hand-in-hand when both of their pasts comes knocking and both have to come to grips with the reality, that sometimes trust comes only after you lose it all.
My Review