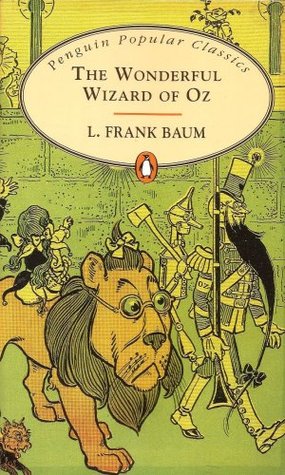 The Wonderful Wizard of Oz (Oz, #1)
by
L. Frank Baum
,
W.W. Denslow
Published by
Penguin
on January 1st 1970
Genres:
Classics
,
Fantasy
,
Fiction
Pages:
156
Source:
Library
Amazon Kindle
Goodreads

Follow the yellow brick road!
Dorothy thinks she's lost forever when a tornado whirls her and her dog, Toto, into a magical world. To get home, she must find the wonderful wizard in the Emerald City of Oz. On the way she meets the Scarecrow, the Tin Woodman and the Cowardly Lion. But the Wicked Witch of the West has her own plans for the new arrival - will Dorothy ever see Kansas again?
My Review Continue reading →
I received a complimentary copy of the book from the Author in exchange for an honest review. This does not affect my opinion of the book or the content of my review.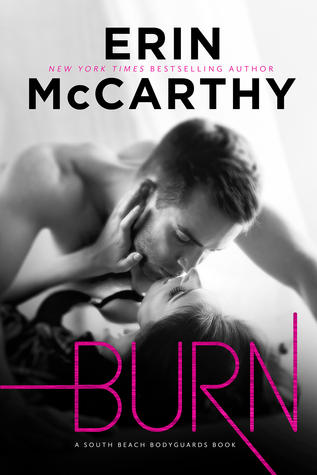 Burn (South Beach Bodyguards, #1)
by
Erin McCarthy
Published by
Erin McCarthy
on January 5th 2016
Genres:
Fiction
Source:
Author
Amazon Kindle
Goodreads

When bodyguard Ryan Harris finds an intruder in his apartment, he's shocked to realize it's his former stepsister, Isabel Rodriguez. Naked. In his shower. Estranged from his father, he's only met Isabel a few times, but he's seen enough to be distracted and unnerved by how gorgeous she is wet and two feet away from him. And did he mention naked? But Isabel insists her name is Julia. It's either a con or a case of amnesia. Either way, he can't lay a hand on his stepsister… or can he? The rules have never stopped him before and they're not about to now.
Isabel doesn't know how she got into her stepbrother Ryan's apartment, or that they're related. She only knows that she feels safe with him. Not to mention very sexy given the way he looks at her. Determined to be underneath that rock solid body, she can't seem to keep her clothes on around him, even when he tries to resist. When Ryan gives in to the sexual tension between them, there will be no forgetting this steamy night of passion.
No one knows why she's lost her memory, but she can ignore the uncomfortable reality when she's protected by Ryan and his hot-blooded strength. But when her memories come crashing back in, will the waves drown out stepbrother Ryan's deepening feelings for her?
For fans of hot alpha heroes, bestselling author Erin McCarthy introduces her new series, SOUTH BEACH BODYGUARDS. In a city synonymous with sexy, the hot men of Miami Security will always protect your back with very personal one-on-one attention…
My Review Continue reading →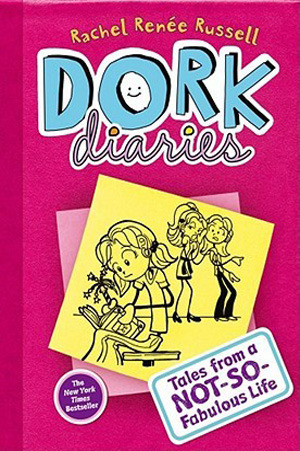 Tales from a Not-So-Fabulous Life
by
Rachel Renée Russell
Series:
Dork Diaries #1
Published by
Aladdin
on June 2nd 2009
Genres:
Middle Grade
,
Fiction
,
Humor
Pages:
282
Source:
Purchased
Amazon Kindle
|
Amazon Paperback
Goodreads

It's

Diary of a Wimpy Kid

for girls in this hilarious novel!

Meet Nikki Maxwell! She's starting eighth grade at a new school—and her very first diary packed with hilarious stories and art in Book One of the #1 New York Times bestselling Dork Diaries series!
New school. New mean girl. New crush. New diary so I can spill about all of it…
I put a lot of really personal stuff in this diary along with my sketches and doodles.
But, mostly it's about how TRAUMATIC it was transferring to my new private middle school, Westchester Country Day.
And, how a lot of the CCP (Cool, Cute & Popular) kids were really SNOBBY and made my life TOTALLY miserable. People like, oh, I don't know, maybe…
MACKENZIE HOLLISTER!!
And, it just so happened that I got stuck with a locker right next to hers. I could NOT believe I had such CRAPPY luck. I knew right then and there it was going to be a VERY, VERY long school year 🙁 !
Lil' Sidekick's Mini – Review: Continue reading →