I received this book for free from the Author in exchange for an honest review. This does not affect my opinion of the book or the content of my review.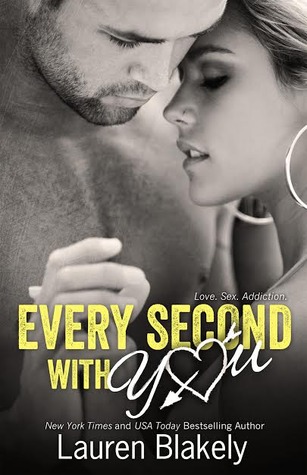 Every Second with You
by Lauren Blakely
Series: No Regrets #2
Published by Lauren Blakely Books on February 10, 2014
Genres: New Adult
Pages: 240
Format: eArc
Source: the Author
Amazon
Goodreads


Every Second With You = Sex. Love. Addiction. Heartache. Pain. And Hope.
I used to think love was a lie. Now I know it's real, powerful, and I don't want to lose it...But my future scares me, and there's no way this can be happening, especially since I've finally broken free from all the people who wanted pieces of me. I don't even know how to start over, but I have to find a way. So when I discover what my mother's been keeping from me, it doesn't make me hate her. It gives me hope for a new life, outside of New York. But the ties that bind me to this city are so strong, sometimes they are chains. If only I could leave with...
Trey...
I will do anything for her. She owns me, heart, mind and body. But when Harley tells me this, I am rocked to the core, and terrified of what happens next. Especially when this time it's not her past that chases me, it's someone from my own. And that someone is messing with my head when I'm trying to be strong for Harley. But all I really want is to escape with the girl I love...For the rest of our lives.
How can you move forward when the past keeps chasing you?
In the sequel to the bestselling The Thrill of It, Harley and Trey face new challenges that will make battling blackmail, sex addiction, and a virgin call girl past look easy...
My Review Continue reading →
I received this book for free from Blog Tour Host in exchange for an honest review. This does not affect my opinion of the book or the content of my review.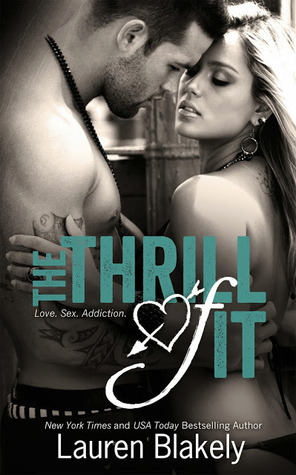 The Thrill of It
by Lauren Blakely
Series: No Regrets #1
Published by Createspace Independent Publishing Platform on November 21, 2013
Genres: New Adult
Pages: 282
Format: eArc
Source: Blog Tour Host
Amazon
Goodreads


A new adult story of Love. Sex. Addiction. Blackmail. And Power...
Some say love can be an addiction. Others say it's the thing that makes life worth living. Let me tell you everything I know about love...Love isn't patient, love isn't kind. Love is a game, a chase. A thrill. Love is wild and war-like, and every man and woman must fight for themselves. At least that's how it was for me. A high-priced virgin call girl by the time I started college, I was addicted to love and to sex. Even though I've never had either. I controlled love, played it, and held the world in the palm of my hands. Then I fell down from those highs, and I'm being blackmailed for all my mistakes, forced to keep secrets from everyone, except the only guy I don't regret.
Trey...
With all the other women, I knew what they were. They were temporary. They were pills, they were bottles, they took away all the pain, and numbed the awful memories that wore down my ragged, wasted heart. Until I met Harley. She's the only girl I ever missed when she walked away. But now she's back in my life, every day, and there are no guarantees for us, especially since I don't know how to tell her my secrets. What happened to my family. All I know is she's the closest I've ever come to something real, and I want to feel every second of it.
How can you love with no regrets when regret is all you know?
My Review Continue reading →