ARC Review: 'Every Second With You' by Lauren Blakely
February 11, 2014
I received a complimentary copy of the book from the author in exchange for an honest review. This does not affect my opinion of the book or the content of my review.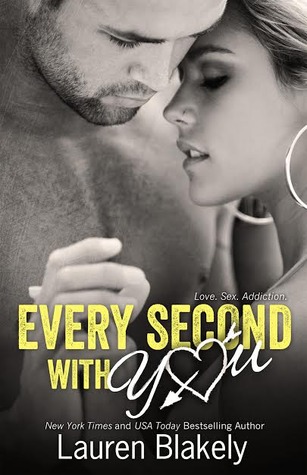 Every Second with You
by
Lauren Blakely
Series:
No Regrets #2
Published by
Lauren Blakely Books
on February 10, 2014
Format:
eArc
Source:
the author
Goodreads
Purchase at
Amazon

Every Second With You = Sex. Love. Addiction. Heartache. Pain. And Hope.
I used to think love was a lie. Now I know it's real, powerful, and I don't want to lose it...But my future scares me, and there's no way this can be happening, especially since I've finally broken free from all the people who wanted pieces of me. I don't even know how to start over, but I have to find a way. So when I discover what my mother's been keeping from me, it doesn't make me hate her. It gives me hope for a new life, outside of New York. But the ties that bind me to this city are so strong, sometimes they are chains. If only I could leave with...
Trey...
I will do anything for her. She owns me, heart, mind and body. But when Harley tells me this, I am rocked to the core, and terrified of what happens next. Especially when this time it's not her past that chases me, it's someone from my own. And that someone is messing with my head when I'm trying to be strong for Harley. But all I really want is to escape with the girl I love...For the rest of our lives.
How can you move forward when the past keeps chasing you?
In the sequel to the bestselling The Thrill of It, Harley and Trey face new challenges that will make battling blackmail, sex addiction, and a virgin call girl past look easy...
My Review
Which if you have not read The Thrill of It then you need to read that book before reading Every Second with You)
Lauren Blakely continues with Harley and Trey's story in Every Second with You, and where their relationship has progressed to. Lauren spills out the biggest juiciest thing that has happened to Harley and Trey. Harley is scared to tell Trey the truth because she's afraid he's going to leave her. Trey is dealing with his pressures still of getting over his sex addiction. He's tempted immediately by his past due to a past sex interest coming back after so many years not being around. She has someone with her though that has caught Trey's eye and made him even more nervous.
Harley is dealing with the majority of the pressure in this book because her life has changed. She now has something else in her life that could impact her to be a better person and not be like her mother. She also had her past that crept up in this book as well, but she was able to deal with it pretty quickly. I was proud of what she ended up doing to come to terms with what she did before. She grew up so much in this book, and I believe it was what the significant change that made her grow up even more. She turned a 360 in this book, and I adore every decision she made.
Trey had several moments where he almost lost my trust, but he was able to pull through. His love for Harley helped him get through his troubles. The ending of the book made me feel very sympathetic to him. He went through so much, and he was trying to cope with what happened. He had Harley though to reassure him and Harley's family they found out about in this book.
I enjoyed reading the continuation of Harley and Trey's story. I was curious to know if they tied up loose ends, and they did. They did it together, which made their relationship much stronger. Harley's mother is still a B****. I could not stand her in the first book, and I hated her even more in this book. It was certain characters in this book that helped Harley get through what she was going through in her life. She needed someone in her family to be there for her and not just Trey. Lauren did a fantastic job making me love Harley and Trey's story, and I loved how she made it all come together for them. There is a moment though that is going to make cringe and get emotional. Oh boy…did I almost bawl like a baby. I should say two incidents. I won't mention what they are because I will spoil the book. Let's say…you will see another side of Trey that will make you love him even more.
I give this book 5 full moons and highly recommend it to New Adult readers out there.
I look forward to reading more books from Lauren Blakely. She has become an auto-buy Author for me. =)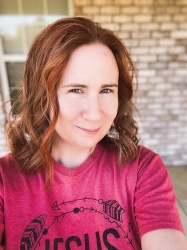 Latest posts by FranJessca
(see all)