ARC Review: 'A Broken Bone' by Melinda Leigh
November 3, 2020
I received a complimentary copy of the book from Netgalley in exchange for an honest review. This does not affect my opinion of the book or the content of my review.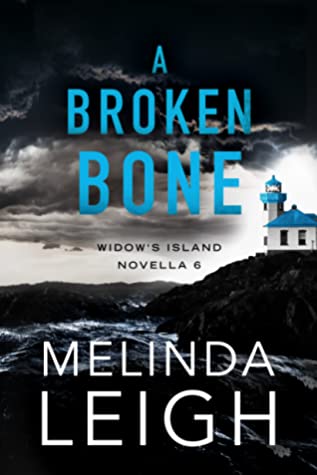 A Broken Bone
by
Melinda Leigh
Series:
Widow's Island #6
Published by
Montlake Romance
on November 3, 2020
Genres:
Romantic Suspense
Format:
eArc
Source:
Netgalley
Goodreads
Purchase at
Amazon

The mysterious death of a local teen leads to a hunt for a killer in the sixth Widow's Island novella by #1 Wall Street Journal bestselling author Melinda Leigh.
On Widow's Island, the secrets are dark…and everybody has one. So when Deputy Tessa Black responds to a call about an explosion in a quiet neighborhood, she gets more than she bargained for: the body of a teen who went missing weeks ago.
Until recently, Gavin was living in a reputable foster home. But now that he is found dead—Tessa can't help but wonder if sinister forces are at play. Who would want to hurt him, and why?
With the help of her partner, Park Ranger Logan Wilde, Tessa tries desperately to decipher what happened to Gavin before another life is cut short. Someone on Widow's Island knows the explosive truth. Will Tessa find the answers she needs before someone else turns up dead?
---
A Broken Bone is the sixth novella to Melinda Leigh's and Kendra Elliot's Widow's Island series. It was another great addition to the dynamic duo's novella series. I love these two authors, and when they write together. 🙂
Storyline: This novella focuses on Deputy Tessa Black and Park Ranger Logan Wilde, where they investigate a possible explosion in a quiet neighborhood. They end up getting more than a blast. Two weeks ago, Tessa searched for a missing teenager that his foster parents said ran away from home. She never found him until now. She has to find out what happened to the young man, and if something sinister happens to him. Logan ends up assisting her along the way, and he ends up helping not only with the case but with Tessa's home life.
My Thoughts: This novella I was not prepared for when I started reading it. I mean, I read the story's synopsis but was not expecting where the story was going to end up. This is why I love Melinda Leigh's and Kendra Elliot's stories. They always surprise me. It amazes me what they research and comes up for in their stories. This novella had the biggest twist towards the end after Tessa and Logan figured out what happened to the missing teenager found dead in an abandoned house. I love twists, but this one was something that had me in shock. It took me some time to recover. This novella will have readers learning about foster families and also having someone that has Dementia. I've been around someone with Alzheimer's, and it broke my heart watching my Great Uncle go through having the disease. This man was one of the happiest people I knew, and he traveled everywhere. Life changed after he was diagnosed. Melinda had me in tears during a scene because I felt the main character's pain watching someone you love has Dementia change them. This novella put me through the wringer, and I would read it over again. I enjoyed the twists and turns and finding out who was behind everything. It was a shock, though, on who was the actual villain of the story. I will say this there is some happiness in the book. =)
Series/Standalone: Part of series and I would recommend reading in order.
Would I recommend this novella/series? Yes. This novella receives 5-stars from me, and I highly recommend it to Romantic Suspense/Mystery readers.
Now I'll have to wait until next year when the next two novellas in the series come out. In the meantime, I'll catch up on books from both authors that I've wanted to read for a while.

This post contains affiliate links you can use to purchase the book. If you buy the book using that link, I will receive a small commission from the sale. It will help sponsor future giveaways but costs you nothing extra. You can read the full disclosure underneath the Privacy Policy.
---
---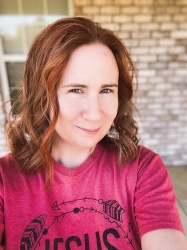 Latest posts by FranJessca
(see all)