ARC Review: 'A Howl for a Highlander' by Terry Spear
January 28, 2013
I received a complimentary copy of the book from the author in exchange for an honest review. This does not affect my opinion of the book or the content of my review.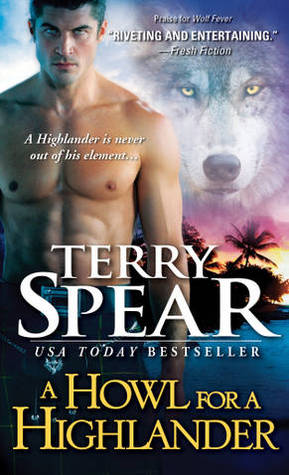 A Howl for a Highlander
by
Terry Spear
Series:
Heart of the Wolf #10
on February 1, 2013
Genres:
Paranormal Romance
Format:
ARC
Source:
the author
Goodreads
Purchase at
Amazon
|
Apple

Book 2 in Terry Spear's Highland Wolf Series
A Highland Wolf on a Mission...Meets a Dangerous Distraction
Duncan MacNeill is hell-bent on catching the thief who's stolen the clan's fortune and run off to Grand Cayman Island. Duncan has rarely left his homeland and he couldn't care less about an island paradise. He never expected to find a beautiful distraction who will show him just how appealing paradise can be...
Lone wolf and botanist Shelley Campbell headed to the island to study the old growth forests. She didn't count on meeting a handsome Highlander who can't keep his paws off her.
Highland Wolf Series: Heart of the Highland Wolf (Book 1) A Howl for a Highlander (Book 2) A Highland Werewolf Wedding (Book 3) Hero of a Highland Wolf (Book 4)A Highland Wolf Christmas (Book 5)
Praise for Dreaming of the Wolf: "Intense and swoon-inducing...The chemistry is steamy."--USA Today Happy Ever After"Fascinating characters and an exciting, action packed plot."--RT Book Reviews, 4 Stars"Intriguing...The queen of werewolf drama Terry Spear provides a powerful take of love and war."--Midwest Book Review
Praise for Heart of the Highland Wolf: "Highlanders and werewolves. Be still my heart!"--The Good, the Bad, and the Unread

Terry Spear is one of the main reasons why I fell in love with the paranormal romance genre back in 2009, and her latest novel makes me realize how much I need a vacation of my own with my own Highlander.  =)
Duncan MacNeill is off to Grand Cayman Island to find the thief who stole the clan's fortune.  His brother Laird Ian MacNeill knows he can find the thief, get back their money, and put the thief to justice.  Unfortunately, Duncan never expected to run into a lone female wolf who is about to capture his heart from the moment he spots her at the airport.
Shelley Campbell is at the Grand Cayman Island to study the forests and hopefully make a discovery.  The moment she spots Duncan though, she knows she's going to have a hard time getting anything done.  She has her reasons for not hooking up with her kind, especially one that is a Highlander, but Duncan is going to be too irresistible for her.
Shelley and Duncan will join forces to find the thief since the thief is also wanted for other reasons.
Both Shelley and Duncan will have to go through fighting their urge of being together, as well keeping each other safe from dangers ahead.
"A Howl for a Highlander" actually continues the story of the MacNeill family and what I learned in the "Heart of the Highland Wolf" book.  (which by the way I am still in love with Ian MacNeill…*sigh*)
Duncan is stubborn, but so is Shelley in this book.  I liked Shelley more than Duncan.  She did not want to sit back; she wanted to help Duncan…and, of course, Duncan threw in issues with why he did not want her help.  Stubborn Male!!
The sexual tension between them both and also the sex scenes were off the charts.  Let's say they did a lot in the ocean together.  =)
I have always been fascinated on Terry Spear's writing style and how she keeps up with all the books she writes and I adored her, even more, when she brought in Ian MacNeill, as well as previous characters from the previous book.  Did I already admit that I love Ian?  =)
The only downfall was I did not click with Duncan as much as I thought I would.  Shelley stole the show in this book for me.  Maybe it was because Duncan was not Ian.  Maybe Cearnach MacNeill will steal my heart in his book.  I know he did when he showed up in this book.
I look forward to the next novel in the Heart of the Wolf Series. I cannot get enough of these books.  They genuinely are addicting and worth reading over and over again.
Terry Spear will always be a FAVE Author of mine, and I do not care what my husband says…I prefer to buy the paperback version of this series instead of the ebook version.  I must always drool over the covers and touch the books personally.  He can deal with my books taking over the house.  =)
If you enjoy the paranormal romance genre and wolves, you will love this book as well as the others.

The other books in the series in order:
Heart of the Wolf #1
Destiny of the Wolf #2
To Tempt the Wolf #3
Legend of the White Wolf #4
Seduced by the Wolf #5
Wolf Fever #6
Heart of the Highland Wolf #7
Dreaming of the Wolf #8
A Seal in Wolf's Clothing #9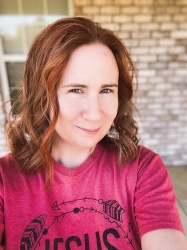 Latest posts by FranJessca
(see all)