ARC Review: 'A SEAL Wolf Christmas' by Terry Spear
September 24, 2013
I received a complimentary copy of the book from Netgalley, the publisher in exchange for an honest review. This does not affect my opinion of the book or the content of my review.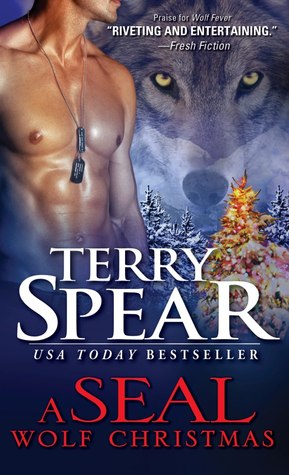 A SEAL Wolf Christmas
by
Terry Spear
Series:
Heart of the Wolf #12
Published by
Sourcebooks Casablanca
on September 24, 2013
Genres:
Paranormal Romance
Format:
eArc
Source:
Netgalley, the publisher
Goodreads
Purchase at
Amazon
|
Apple

Can an Alpha wolf who's met his match...
Navy SEAL Bjornolf Jorgenson has had tough missions before, but going undercover with feisty gray wolf Anna Johnson could top the list. She drives him crazy—in more ways than one. Now he has to investigate a murder, supervise a wild teenage wolf—and handle Christmas with Anna.
Survive the Holidays with her?
For Anna, the only thing worse than staging the perfect family Christmas is having to do it with Bjornolf posing as her husband. Anna is a serious undercover operative who isn't afraid of a fight, even with a hunky SEAL shifter. With a killer on the loose, Anna just wants to focus on their mission, but the one thing she can't fight is her sizzling chemistry with Bjornolf.
My Review
There is no denying I am a HUGE fan of Terry Spear's Heart of the Wolf series. I became addicted to this series the minute I cracked open the first book. The first time she introduced the sexy Navy Seal were-wolves I fell in love. Yes, I am one of these women. I did serve in the Navy for ten years and got to work out with actual Navy Seals in person when I was in school in Pensacola. =)
A Seal Wolf Christmas is with the sexy Bjornolf Jorgenson, otherwise known as the "Ghost" since no one ever knows he's there to help with a job unless he wants them to. He's trailing undercover operative Anna Johnson, to make sure she is never in danger. He ends up helping with her assignment with the other covert operatives. Anna Johnson uncovers that their mission may have been a set up during one of the captives they came to rescue, saying something that made her question the integrity of the mission.
Hunter Greymore (who was introduced in To Tempt the Wolf) ends up putting Bjornolf and Anna on assignment together acting as newlyweds to keep a teenage werewolf from running away. Bjornolf has helped the teenager, Nathan, before and will do anything to keep him safe, especially after Nathan has uncovered two dead bodies at the Christmas Farm he has been working at for a while.
Now it is up to Bjornolf and Anna to find out, who killed the two people at the farm while keeping their act of being Aunt and Uncle of Nathan to the locals. They will start to uncover something that they were never meant to reveal and other things will come to the surface that needs to be looked at even more.
Bjornolf and Anna will start to unravel their demons that they have kept hidden from everyone and their true feelings for each other will end up making the mission even more real.
Terry did a spectacular job on the twelfth book in the Heart of the Wolf series. She kept me reading from page one to the very last page and then wanting even more of these Navy Seals were-wolves. I loved the storyline and how Terry was able to write a story based during the holidays, specifically Christmas. This book just reminded me that I need to get on the husband on getting a new Christmas tree this year before Christmas gets here. (we only have fake ones since this Mama is allergic to real ones) =(
I loved both Anna and Bjornolf…because both of them complimented each other and were meant to be. Bjornolf though was determined to get Anna to be his mate from the beginning. I could tell he loved her right away. Anna's true story, when it came out, made me even cry a bit. She went through a lot, and no one was there for her. Anna did prove she was a compelling character and able to handle anything she was put through, even during one of the times, that everyone had to search for her. She also managed during the time she broke down.
I give this book 5 full moons and highly recommend it to paranormal romance readers out there and Terry Spear fans. You will fall in love with the sexy Bjornolf and the rest of the Navy Seal were-wolves. We even get some other characters from previous books mentioned in A Seal Wolf Christmas…that I have been wondering about since the ending of their books.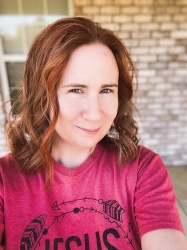 Latest posts by FranJessca
(see all)