ARC Review: 'Crash Into Me' by K.M. Scott
August 24, 2013
I received a complimentary copy of the book from the author in exchange for an honest review. This does not affect my opinion of the book or the content of my review.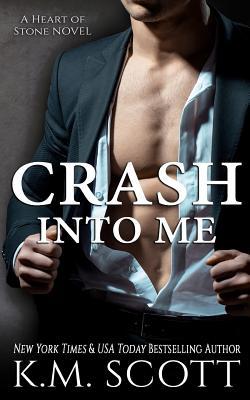 Crash Into Me
by
K.M. Scott
Series:
Heart of Stone #1
Published by
Copper Key Media LLC
on August 11, 2017
Genres:
Contemporary Romance
,
Erotic Romance
Format:
eArc
Source:
the author
Goodreads
Purchase at
Amazon
|
Apple

The first novel in the Heart of Stone Series, Crash Into Me is a sexy contemporary romance and a USA Today bestseller! Begin the series and see why readers LOVE Tristan and Nina's story! What would you give up for everything? Tristan Stone was powerful, commanding, sex incarnate. And he wore it all so well. From the moment his mesmerizing gaze met mine, I had no choice but surrender to everything he was. His power. His decadence. His passion. He was all I never knew I needed. He wanted to possess me, and I wanted to be his everything. All I had to do was accept what he offered. But everything has a price. The world he gave me fulfilled my wildest dreams, but would that be enough when the past crashed into the present?
My Review
Let me get this off my chest first before I go into my actual review. I enjoyed every bit of this book. The only reason why I'm giving it 4.5 moons instead of 5 full moons is that one specific character ruined it for me. I think she may become the most-hated character for me ever to read…and she's not even technically a villain in the story. K.M. Scott had to throw someone in there that I hated with a passion. She only had a brief time in the story, but she irked me to no end, and I seriously wanted to smack her around, and she's fictional. I hate her! How dare she even say anything in the story, when she has been nothing, but cynical and she should be supportive of her sister. Grrrrr!!! I am still peeved over what happened at the end with her. ( Enough with the rant )
K.M. Scott gives you a very well-written contemporary romance story that you definitely would expect from this genre, but she also throws in twists and turns that throw you off a bit. She throws in the very secretive billionaire, Tristan, who pops out of nowhere and starts coming into Nina life and wants her to work for him, but she must sign a contract. She's not sure about this contract, but she ends up signing it anyway, without even reading the fine details of it. Now, Tristan is all about protecting her and not having her alone without one of the guys to protect her. He also does not want to attend any of his events he goes to in the story. This makes Nina question Tristan, and he's real motives of her. Is she just a sex slave or is she here to do a job of finding art pieces for his hotels and such? It is infuriating even to me on what is going on with Nina, but I knew after a while that Tristan had a motive behind it all. When the secret finally came out, it could shatter Nina into pieces or be considered the best way of healing from what happened in the past.
Tristan is a very dominant, sexy character, who will make readers either love him or hate him. For me, he made the story very interesting, and I could not wait to find out why the brooding male could not smile or be happy in pictures, but when he got around Nina, he was an entirely different person (until she did something he did not agree with, then the other side came out)
I will say this Nina, speaks her mind, which makes me adore her a lot when reading this story. She questioned everything even some of the things, which I thought she should not doubt…but I know she was just very protective of herself.
K.M. Scott kept me on the edge of my seat wondering what was going to happen next to Nina and what was going on with Tristan. I was a little surprised at the ending, but the conclusion, of course, had Nina's sister, who just could not shut her mouth. Seriously let your sister be. Grrrrr!!! I am hoping she changes her attitude in the next story, or someone gives her a piece of their mind. Preferably, I hope it is Nina. Nina's sister I will consider the evil, most negative character in the story. I know K.M. Scott had to give us that one character, but I cannot stand someone like her. I have met real life people like Nina's sister.
If you enjoy contemporary romance with twists and turns, secrets, lots of hot sex, and an annoying sister ( yes I threw that in there…LOL)…then you will enjoy this book.
I give this book 4.5 full moons and want to find out what happens next to Tristan and Nina. Did I warn you about the cliffhanger…well…here's your warning. =) I love cliffhangers.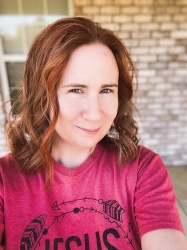 Latest posts by FranJessca
(see all)