ARC Review: 'Dire' by Alyssa Rose Ivy
September 14, 2014
I received a complimentary copy of the book from the blog tour host in exchange for an honest review. This does not affect my opinion of the book or the content of my review.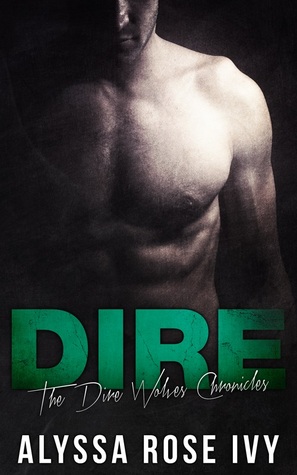 Dire
by
Alyssa Rose Ivy
Series:
The Dire Wolves Chronicles #1
Published by
Self-Published
on September 13, 2014
Genres:
Paranormal Romance
Format:
eArc
Goodreads
Purchase at
Amazon
Gage was the first guy I ever wanted. He was my first crush and my first fantasy, but he wasn't my first in any other way because he never saw me as anything more than a friend— at least not until the night that changed everything.
It was all Gage's fault. He insisted we drive through the storm and take the back roads. By the time the storm hit full force we had no chance. One night of snowbound sex changed our relationship forever. The problem was at the same time I caught another guy's attention. This other guy happens to be the alpha of a pack of shifter wolves.

I have meant to read Alyssa Rose Ivy's books for a while, and when I found out, she was coming out with a PNR New Adult book I knew I had to read it. (It combines two of my favorite genres) The cover alone won me over and then after reading the synopsis, I dove right into reading Dire in one day. Yes, you read that right one day. Let's say my family left me alone for a few hours so that I could read Dire.
Dire is the first book to Alyssa Rose Ivy's The Dire Wolves Chronicles, and it started off keeping me on the edge of my seat. Alyssa starts off Dire with Mary Ann and Gage still at college. Mary Ann and Gage have known each other for years, but neither one went as far as becoming more than friends. Mary Ann was the bookworm, while Gage was the player. (completed opposite from each other) They are going back to their hometown for the holidays after the first semester of college. It's going to be hard for Mary Ann to keep her feelings of Gage secret. Gage has his feelings for the bookworm who has caught his eye since college, but she doesn't know that. Gage decides to leave early for a home with Mary Ann to try to beat the snow storm. Unfortunately, the weather has other plans. They end up on the side of the road after trying to avoid hitting an animal that jumped out in front of the truck. Things are going to start going strange the minute they decide to try to walk to the nearest town. They come in contact with strangers that don't have a phone and are acting weird, especially towards Mary Ann. Gage is not liking one of the strangers fondling on Mary Ann, but Gage and Mary Ann are going to face something they never believed could be real….WERES and they have their secret agenda.
Things I loved about Dire –
The storyline of how Alyssa Rose Ivy introduced the new adult/PNR elements together.
The romance between Gage and Mary Ann. (Oh yes…several moments of steaminess between these two)
The constant twists and turns that Alyssa Rose Ivy threw in the story, while I was reading it. It kept me on the edge of my seat.
I could go on and on with other things I loved. =) Let's say maybe I'm strange but intrigued to find out more about the Dire Weres, especially Hunter.
The only reason why I'm not giving the book 5 full moons is because a specific moment drove me crazy. It was when new characters came into play and how they treated Gage and Mary Ann. Oh boy, …they are some crazy characters. Although, I may not have liked them it would have been interesting to have them more in the story, except towards the end. It was a quick moment with them, and sometimes the bad guys can even catch my attention. I can tell Alyssa is going to have the next story be even more intriguing like this one with the cliffhanger she left me with at the end. Ahhh!! =)
I give this book 4.5 moons and recommend it to PNR/New Adult readers out there. If you are looking to read something different, then this is the book for you.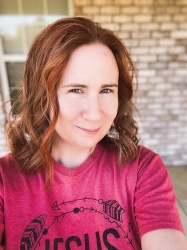 Latest posts by FranJessca
(see all)