ARC Review: 'Dirty Rich One Night Stand: Two Years Later' by Lisa Renee Jones
December 7, 2018
I received a complimentary copy of the book from the author in exchange for an honest review. This does not affect my opinion of the book or the content of my review.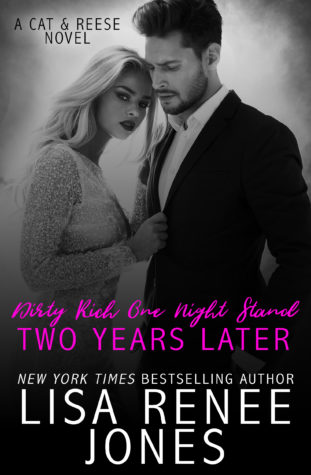 Dirty Rich One Night Stand: Two Years Later
by
Lisa Renee Jones
Series:
Dirty Rich #7
,
Cat & Reese #2
Published by
Julie Patra Publishing
on December 5, 2018
Genres:
Contemporary Romance
,
Erotic Romance
Format:
eArc
Source:
the author
Goodreads
Purchase at
Amazon
|
Apple

CONTINUING CAT AND REESE'S STORY (read the beginning of their story in Dirty Rich One Night Stand) Get ready for Cat and Reese's story to continue in this novel that will test Cat and Reese's relationship. Reese is preparing and trying the second hardest trial of his career when the past comes back to haunt him and Cat, just as their lives are getting ready to change irrevocably.
My Review
Warning: If you haven't read the first Cat & Reese Book, Dirty Rich One Night Stand, stop reading this review and immediately start reading the first book. You can even check out my review of the first book HERE.
Lisa Renee Jones continues two of my favorite characters Cat & Reese in the Dirty Rich series in their continuation story – Dirty Rich One Night Stand: Two Years Later. I loved every bit of following up with Cat & Reese in this book. These two are perfect, even with everything they are going through in this book. Poor Cat & Reese!
Cat has a MAJOR secret in this book, but unfortunately, she doesn't want to spring it on Reese just yet since he's about to be in a serious trial with his team. His client has been accused of killing her father, and everyone is out to get his client stating she did it due to how much she despised her father. Reese and his team have a lot cut out for them with this case, especially since the client is very emotional and has a pain in the butt boyfriend.
Bring on some new drama that appears in the book though thanks to Lisa always keeping the reader on the edge of her stories. Again, poor Cat & Reese. I may have wanted to go through the book to protect poor Cat & Reese a few times. Nothing or no one messes with my two fave characters.
If you read the first book with Cat & Reese, you would've read some very steamy scenes between the characters too. Well, prepare yourself for some moments in this book. They are married this time around, and Reese loves his wife and Cat loves her husband. 🙂  Nope…not going to spoil how hot the scenes are between these two favorite characters. LOVE THEM!
Let's not forget the secondary characters in this book too. I'm interested in reading more about Reid and Gabe after getting to know them even more, especially after reading Reid's POV, when he helped his sister and Reese.
Overall, I give this book 5 stars, just like the first book. I love Cat & Reese! I can't say enough how much I adore these two together.
Lisa Renee Jones mixes romance, mystery, drama, and so many other elements into one book.
I highly recommend reading the first Cat & Reese book first and then reading this one. Otherwise, you will regret reading these two books out of order. I know I hate reading out of order. If you haven't begun the Dirty Rich series yet then get started today by reading Dirty Rich One Night Stand.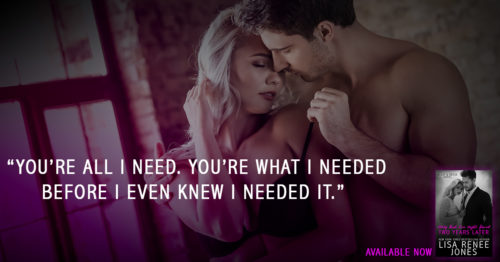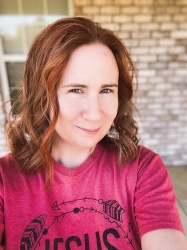 Latest posts by FranJessca
(see all)