ARC Review: 'Frost and Flame' by Gena Showalter
September 26, 2019
I received a complimentary copy of the book from the publisher in exchange for an honest review. This does not affect my opinion of the book or the content of my review.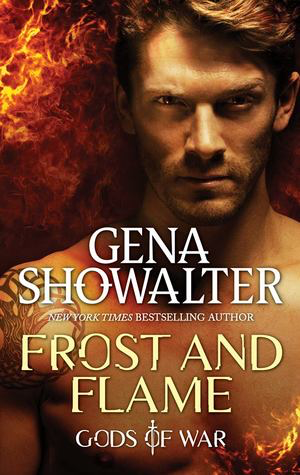 Frost and Flame
by
Gena Showalter
Series:
Gods of War #2
Published by
HQN Books
on September 17, 2019
Genres:
Paranormal Romance
Format:
eArc
Goodreads
Purchase at
Amazon
|
Apple
|
Barnes & Noble

From Gena Showalter, the New York Times bestselling author of the Lords of the Underworld saga, comes Frost and Flame, the second book in the scorching paranormal romance series Gods of War.

Bane of Adwaeweth is the most feared immortal warrior in All War history. Possessed by a bloodthirsty beast, he will stop at nothing to win. Then he meets irresistible Nola Lee. He hates the power she wields over him, but she alone can rain vengeance upon his wife's killer.

Unaware of her destiny to rule as queen of beasts, Nola battles illness, addiction and vulnerability. With Bane, however, she experiences pleasure for the first time, and only wants more. But being with him comes with a terrible price.

With enemies lurking around every corner, Bane and Nola must fight to survive. But time is running out, and neither can resist the sizzling attraction blazing between them. Will their romance save the beast and his beauty, or destroy everything they've come to love?
---
Frost and Flame is the second book to Gena Showalter's Gods of War series, and readers are taken back to the All War battle on Terra, but this time with different characters. Gena starts the book introducing Bane and what happened to him in the past and how he became one of the combatants to battle in the All War. Bane is all about revenge in his story for his evil Queen killing his wife. His Queen is my new enemy in the series because of not only what she did to Bane, but what she order him to do on Earth. He is supposed to do his Queen's bidding on Terra, but refuses to and instead searches out another princess like his Queen that was born on Earth. (This is something that is against the rules.) If you read Shadow and Ice, you would've found out that all the warriors were caught in ice due to a mortal named Erik that killed one of the warriors and became an immortal. Bane is trapped in the ice, but he recognizes one of the females that stumbles upon the ice cave, and he will do anything to get to her. Nola Lee is on vacation with her sister, but they end up on their own due to their guide leaving them. Nola has had dreams about a Golden God for several years now and finally finds him in an ice cavern. She thinks it's still a dream, though, until the warriors are out of the ice and battling each other. She's whisked away not by the Golden God, but another warrior named Zion. He's all about protecting her. Bane though wants to find her and protect her too, especially since she'll be the next royal. He needs to get her through the Blood Rite first and convince her to kill his Queen.
Enough of explaining the book because I don't want to give anything away for readers who are still wanting to read the second book in the series. This book brings me back to the battle of All War, and I loved getting to read Bane's and Nola's POV now. Gena has the same timeline from the first book in the second book, but instead of being with Knox and Vale, readers are following Bane and Nola. You'll also have Zion in this book, but not his POV. I loved getting their POVs of the same battles that were in the first book, but it was predictable at specific parts of the book. There was also the swift ending at the end of the book, which left me wanting more because someone should've had a slower death than what happened at the end.
The characters kept me interested in the story, though, even though I felt like I had read a similar story in the first book because of where the characters were in their book. Nola is a sassy, feisty young woman who may be suffering from lupus and fibromyalgia, but she won't let her illnesses affect her strength to fight back when she needs to fight back. There's also Bane who is all about revenge in this story, and we will get to have moments with his beast inside of him that is strong and protective. His dragon in the book was named Drago thanks to Nola in the story. I loved these two characters that were opposites of each other. Nola put Bane in his place, and Bane would put Nola in her place. There was a little bit more steaminess in this book compared to the first book too. One scene involved an RV and some rocking of the RV.
If you are a fan of Game of Thrones, then you will get some of that show mentioned in this book. I loved it. (Even though the ending of GoT still has me mad.) This book ends up better than GoT's ending though. 🙂
Now I'm anxiously waiting for the next book because I want to know which warrior gets his/her book in the series. I'm hoping it's Zion because readers will get to know him better in this book.
---
Story Rating: 4 stars
Steaminess Rating: 3.5 stars
Standalone or part of series: Part of series. I would recommend reading in order since the 2nd book is with different characters, but at the same time as the first book.
Do I recommend this book? Yes.
Will I read other books from the author? Yes.
Tropes/Elements: Aliens/Gods and Goddesses; Revenge
Hero: Immortal/Warrior; Possessed with a Beast (Dragon Shifter); Alpha; Protector
Heroine: Sick with Lupus/Fibromyalgia, but cured when she is around Bane; Strong-Willed; Sassy; Insecure at First; Has a Fighter in her

This post contains affiliate links you can use to purchase the book. If you buy the book using that link, I will receive a small commission from the sale. It will help sponsor future giveaways but costs you nothing extra. You can read the full disclosure underneath the Privacy Policy.
---
---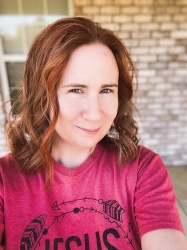 Latest posts by FranJessca
(see all)