ARC Review: 'Heart of a Rebel' by Eva Simmons
May 12, 2023
I received a complimentary copy of the book from the author in exchange for an honest review. This does not affect my opinion of the book or the content of my review.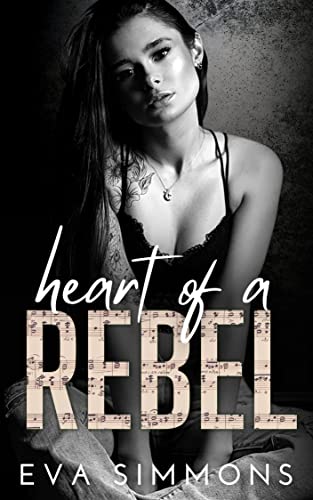 Heart of a Rebel
by
Eva Simmons
Series:
Enemy Muse #3
Published by
Self-Published
on May 12, 2023
Genres:
Contemporary Romance
Format:
eArc
Source:
the author
Goodreads
Purchase at
Amazon

It started with a threat... "Shut your mouth or pay the consequences."
That's the problem with being the only female in the world's largest rock band. I attract crazed fans and stalkers on a daily basis. Much to Adrian's displeasure.
As our band manager, it's Adrian Hale's job to protect us. And that's all I am to him... a job. Because I've kept him at a distance for the sake of my career… among other reasons.
There's a secret I've been keeping.There's a past I've been hiding.There's a fire spreading inside me that's burning to get out.
Some things are worth going down in flames for. When Adrian learns the truth, will he still think I'm one of them?
---
I'm loving the Enemy Muse series by Eva Simmons, and after finishing the third book, Heart of a Rebel, I can't decide which couple is my favorite. I love them all equally, and each story is heartbreaking in its own way, but Adrian and Eloise may have stolen the top spot. After reading this book, I now understand both characters much better, especially Adrian, who won me over. ♥️
Storyline/My Thoughts: If you read the first two books in the series, you would have been introduced to the MMC, Adrian, the band manager of Enemy Muse, who didn't speak much in the series except when he had to keep the band members in check. You learn how he became the band manager of Enemy Muse, and readers who read the first two books get answers on what truly happened between him and Eloise. I learned so much in this book about Adrian and connected with him instantly when reading his POV. As someone who served in the military and has friends who have served, I felt for Adrian and what he endured in and out of service. He truly was the best person to watch out for the band, especially Eloise. The man may not have spoken much, but when he did, holy moly. Sorry, Noah, I adore you, but Adrian has stolen my heart now in the series. Eloise is one lucky girl to have Adrian in her life.
Eloise is the bass player and twin sister of Sebastian of Enemy Muse. This poor girl had to deal with three grown guys getting into trouble before they became big and after they became famous. But there is one thing about Enemy Muse you will learn quickly while reading these books: how these band members are a big family and watch out for each other, especially regarding Eloise. Get yourself tissues because Eva Simmons gives you yet another tearjerker. Again, I had an instant connection with Eloise. I understood her better and loved her character, and I felt for her the whole time I was reading her POV. This poor woman and what she endured by herself, not realizing she had the biggest support system that would kick anyone's butt who hurt in any way. Don't even get me started with how Adrian handled what happened.
I don't want to give any details away because I don't want to spoil it for other readers. I give this book five stars, and if you enjoy a rockstar romance story where characters get a second chance at love, this book is for you. Have tissues, though.
Every storyline I've read in this series has gripped me, tugged at my heart, and made me fall hard for the characters. I can't pick who is my favorite, and I still need to read Rome's book, and I already know he'll be a favorite too.
I can't stop saying it enough in my reviews of these books, but I'm so glad I was introduced to Eva Simmons at the beginning of this year. She has become an instant auto-buy author, and I can't wait to read Rome's book and whatever other books she writes in the future. Although, maybe not so much crying in the next book/series, please, Eva. My heart can only handle so much, and my husband is becoming concerned. He must remind me they are fictional, but he doesn't understand that sometimes characters are relatable, such as Merry from Forever and Ever and Adrian from this book.
Standalone or Part of Series: It's part of the Enemy Muse series and I recommend reading in order.
Steam/Spice: 🌶 🌶 🌶
Genre/SubGenre(s)/Trope(s)/Element(s): Romance. Contemporary Romance. Interracial Romance. Rockstar Romance. Second Chance Romance. Military Veteran MMC. Bass Player FMC.
Trigger(s)/Content Warning(s): I recommend checking Eva Simmons website for triggers/content warnings, although some of the triggers could be spoilers.
Would I recommend this book? Yes. I recommend this series to readers who enjoy rockstar romance with heartfelt, tear-jerker storylines. Check your triggers before diving into these books, though because they do touch on some heavy topics.
Favorite Quote(s): One look and she grew life in places sunshine should no longer be able to reach inside me. But Eloise did. Her eyes were roots splitting my foundation. An earthquake I couldn't help but let rip through me.
"You make me want to be selfish," I step closer, and there's no space left between us. "Because while I'm supposed to be here for the band, it's only ever been for you. It didn't matter whether you wanted me or not, because I would have burned the world to the fucking round to give it to you."
"Eyes on me." He runs his thumb over my bottom lip. "It's just us. And I need to see every piece of you when you come apart."
"When the sky whispers, it brings the wind. You, Eloise, are a fucking hurricane."

This post contains affiliate links you can use to purchase the book. If you buy the book using that link, I will receive a small commission from the sale. It will help sponsor future giveaways but costs you nothing extra. You can read the full disclosure underneath the Privacy Policy.
---
---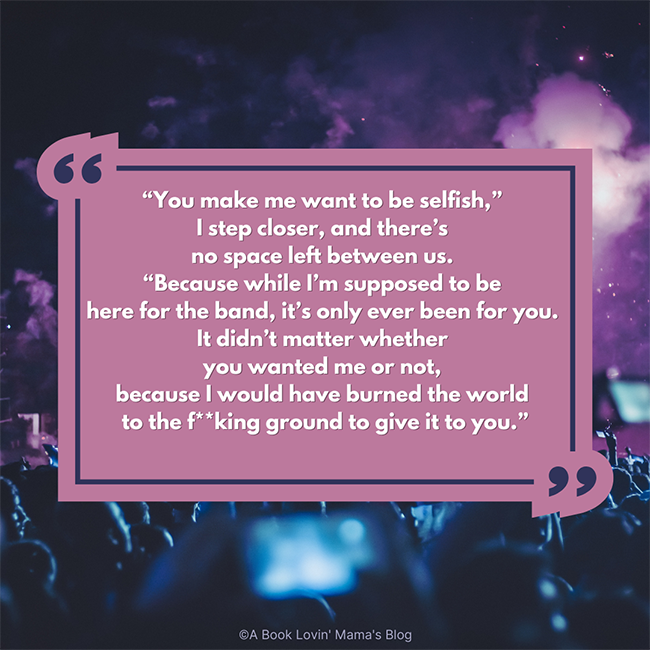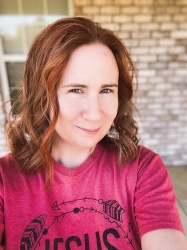 Latest posts by FranJessca
(see all)