ARC Review: 'Her Submission' by Lisa Renee Jones
April 26, 2019
I received a complimentary copy of the book from the author's assistant in exchange for an honest review. This does not affect my opinion of the book or the content of my review.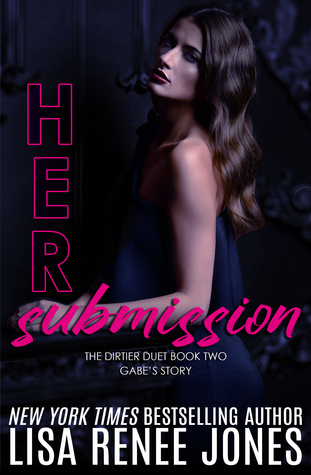 Her Submission
by
Lisa Renee Jones
Series:
Dirtier Duet #2
Published by
Self-Published
on April 23, 2019
Genres:
Contemporary Romance
Format:
eArc
Goodreads

The second and final book in the Dirtier Duet by Lisa Renee Jones.
Abbie swore that she was done with rich, powerful men. They've hurt her. They've hurt her mother, who she will do anything to protect. She's done playing the submissive. She's ready to fight back.
The problem is that Gabe Maxwell is one of those rich, powerful men and he refuses to be ignored. He's in her path and she can't seem to steer clear of him. He wants her. She wants him. But it's not that simple.
There is more to her story, more than Gabe knows, but then, there is more to Gabe's story than Abbie knows, too.
My Review
I've been waiting for the second part of Gabe's and Abbie's story since that cliffhanger in the first book, His Surrender. Now that's it here; I'm sad that I read this book so fast because I wanted to know more about Gabe and Abbie. I feel like they didn't get the long enough story like Gabe's brother and sister did in the Dirty Rich series. I'm thinking it's due to reading it so fast though to find out if Gabe would finally have his HEA and then Abbie would have happiness too, after her awful marriage.
I will say this though, Lisa Renee Jones made me love Gabe even more after reading his story. He's not such a horrible person like he thinks he is, especially with learning what he has gone through in his life. Abbie changed him. He didn't like redheads until he met Abbie. Go, Abbie! You changed Gabe for the better and made him realize he's not like his ruthless father.
Now, if you have not read the first book in the Dirtier Duet books then I highly recommend you do; otherwise, you will miss out on how Abbie won over Gabe and how a dog also won over Gabe too. I loved how Lisa Renee Jones tends to write in animals in her stories that steal the show from the main characters too. I loved the serial killer dog, Dexter who did not act like that at all with Gabe and Abbie. You'll also learn who did the unthinkable at the end of the first book. (Sorry trying to not spoil it for anyone who hasn't read the first book and this book yet.) This is a contemporary romance book, but there is suspense/mystery in the story since Lisa writes those elements so well into her books.
Here's another thing I loved about this story and how all the characters from the Dirty Rich series and then Walker Security played a part on getting Gabe and Abbie together and solving the mystery in this book.
The only issue I had was the constant banter between Gabe and Abbie on wanting to run from each other, especially with scaring each other off. Gabe should've been upfront with Abbie with his past and Abbie should've been trusted Gabe and his family with helping her. There were constant trust issues between the two, but after getting some of the back stories of them when I finally understood. Although, Abbie did drive me crazy on trying to run away from Gabe. Girl…if you want to run, there are others that would line up for a chance to Gabe. 😉
---
Story Rating: 4 stars
Steaminess Rating: 3 stars
Standalone or part of series: Sequel to the Dirtier Duet. Needs to be read in order.
Do I recommend this book? Yes.
Will I read other books from the author? Yes, definitely.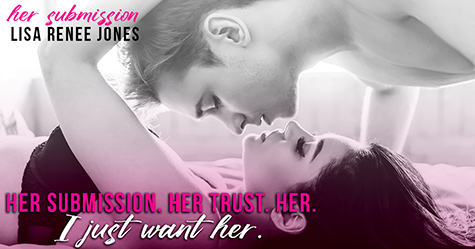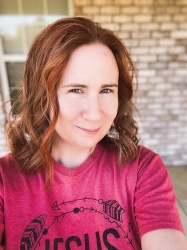 Latest posts by FranJessca
(see all)