ARC Review: 'Immortal Hunter' by Kait Ballenger
March 30, 2014
I received a complimentary copy of the book from in exchange for an honest review. This does not affect my opinion of the book or the content of my review.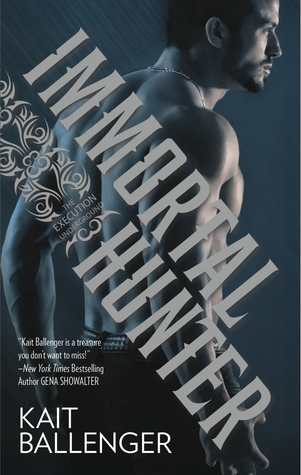 Immortal Hunter
by
Kait Ballenger
Series:
Execution Underground #2
Published by
HQN Books
on April 1, 2014
Genres:
Paranormal Romance
Format:
eArc
Goodreads
Purchase at
Amazon

Hunters of the supernatural, the Execution Underground are an elite group tasked with protecting humanity...but at what price?
As an exorcist, David Aronowitz grew up the target of demonicassassins. Now he's a member of the Execution Undergroundand hellspawn everywhere fear his name. But when a demonslips into the seductive body of the only woman he's ever loved,David must confront the heartbreak of their past to save her.
The piece of her heart Allsún O'Hare gave to David so long agoleft her trapped between two worlds: the Fae and the human.And when David comes to her rescue, fate reunites her with hergreatest temptation—and her biggest mistake.
Now, as they're swept together into a wicked game with thedemon who controls her, David must decide if saving Allsún'slife is worth sacrificing his own—and the future of humanity itself.
---
WARNING – This book will have you crying…so if you decide to read this out and about, be prepared to have the tissues next to you. I thought I get that out there before I even typed my review of Immortal Hunter because certain scenes made me cry.
In the second book of the Execution Underground series, we have the demon exorcist David Aronowitz trying to do his job at EU, while also worrying about his past love who got hurt in the previous book (Twilight Hunter). He never thought he would see her again after she walked out on him five years ago. (So if you haven't read Twilight Hunter, you will want to read the first book before this one. Certain events happened that Kait Ballenger will have the characters continue with one month after.)
What I loved most about Immortal Hunter – 1) David and Allsún were best friends before they were lovers and they used to hunt demons together. (My favorite kind of couple will always be the ones who have been friends forever before they become a couple. Maybe because I married my best friend) =) 2) Another thing I loved about Immortal Hunter was the fact that David read romances. Hey…any guy that can sit down and read a romance novel wins me over completely. My husband won't dare read romance. (I'm a little curious on what was on David's bookshelves, and what was his favorite romance book so far that he read) 3) How Kait wrote certain scenes very detailed, even when they tended to make me cringe at times. I think I had nightmares over certain scenes. (Readers may find certain scenes disturbing, but for a reader like me, I wanted to solve the case right along with the characters. I wanted the characters to kick the killer's butt)
In the book, readers will find out David and Allsún's relationship from the past to the present and what drove them apart. Their relationship five years ago turned upside down when Allsún found out something about David that made her walk away from their love. David didn't find out the truth on what happened that day until much later in the book. Here's the thing that bothered me with Allsún because I believe she could have told David the truth. He would have reacted a different way then Allsún expected. David was such a sweet, protective, caring guy who loved his fiancée very much. Even when she walked out of his life five years ago, he still could not hide his feelings for her. Allsún though after reading what happened to her I just wanted to go through the book and hug her and comfort her. (Just thinking about it makes me want to hug her even more. I have to remind myself she's fictional.)
Kait Ballenger gave us an action-packed paranormal romance tale that pushed buttons and may make the readers cringe at times. I know I was on the edge of my seat waiting to find out what was going to happen next, and if the characters would finally find out what was going on with the killings.
I give this book 4.5 moons and highly recommend it to paranormal romance readers out there. I highly recommend you read Shadow Hunter and Twilight Hunter first though. You don't want to miss out on this series. Kait Ballenger's Execution Underground series is one series that has you constantly turning the pages to find out what is going to happen next in the story.
Oh…and can I say I look forward to Shane's story. =)

This post contains affiliate links you can use to purchase the book. If you buy the book using that link, I will receive a small commission from the sale. It will help sponsor future giveaways but costs you nothing extra. You can read the full disclosure underneath the Privacy Policy.
---
---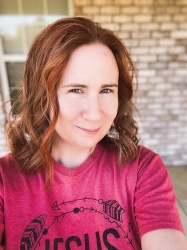 Latest posts by FranJessca
(see all)