ARC Review: 'Mean Streak' by Sandra Brown
August 17, 2014
I received a complimentary copy of the book from the publisher in exchange for an honest review. This does not affect my opinion of the book or the content of my review.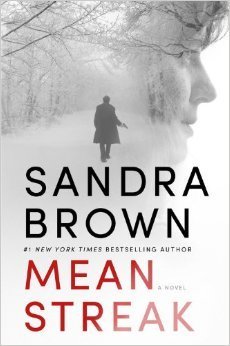 Mean Streak
by
Sandra Brown
Published by
Grand Central Publishing
on August 19, 2014
Genres:
Romantic Suspense
Format:
eArc
Goodreads
Purchase at
Amazon
|
Apple
|
Barnes & Noble
|
Google Play

From #1 New York Times best-selling author Sandra Brown comes a heart-pounding story of survival, that takes the age-old question, "Does the end justify the means?" and turns it on its head.
Dr. Emory Charbonneau, a pediatrician and marathon runner, disappears on a mountain road in North Carolina. By the time her husband Jeff, miffed over a recent argument, reports her missing, the trail has grown cold. Literally. Fog and ice encapsulate the mountainous wilderness and paralyze the search for her.
While police suspect Jeff of "instant divorce," Emory, suffering from an unexplained head injury, regains consciousness and finds herself the captive of a man whose violent past is so dark that he won't even tell her his name. She's determined to escape him, and willing to take any risks necessary to survive.
Unexpectedly, however, the two have a dangerous encounter with people who adhere to a code of justice all their own. At the center of the dispute is a desperate young woman whom Emory can't turn her back on, even if it means breaking the law. Wrong becomes right at the hands of the man who strikes fear, but also sparks passion.
As her husband's deception is revealed, and the FBI closes in on her captor, Emory begins to wonder if the man with no name is, in fact, her rescuer from those who wish her dead - and from heartbreak.
Combining the nail-biting suspense and potent storytelling that has made Sandra Brown one of the world's best loved authors, MEAN STREAK is a wildly compelling novel about love, deceit, and the choices we must make in order to survive.

Mean Streak is the first book I've read from Sandra Brown, and now I need to look into reading more of her books. Mean Streak is full of suspense and mystery that will have you continue turning the pages to find out what is going to happen next. At least that is what Mean Streak did to me while I was reading it.
In Mean Streak, Dr. Emory Charbonneau is a runner who enjoys getting away for a while to train for her next marathon. Her husband though feels she spends too much time running and not enough time with him. They end up having a fight over her going for a run somewhere secluded in North Carolina. Emory enjoys training at higher elevations because it will help her during the actual marathon. This marathon that she is training for is crucial since she helped put it together for the charity. Her husband is furious with how life has been with them and feels compelled to do other things in the meant time. Emory goes off running, but she ends up waking up in a stranger's cabin who is very mysterious and won't even tell her his name. She should fear for her life, but the stranger reassures her he won't hurt her. He is trying to figure out what happened to her. Emory's husband is worried after a day of not hearing from her, and her fellow partners at the clinic want to know what happened. The mysterious stranger that helped Emory is supposed to be taking care of something else, but he ends up being wary of the people that are looking for Emory.
Sandra Brown threw in a lot of twists and turned in Mean Streak. I had a hard time keeping up at first because there were so many characters telling their part in the story, but after a while, I was able to keep up with it all. Towards the middle of the story is when it starts getting interesting. There is a little bit of romance in the story, and it may bother some readers on what happened, especially with what occurs in the beginning. Once the story starts unraveling, you will not be able to put down this book. Sandra Brown doesn't make it easy to put a book down with cliffhangers at the end of each chapter. I would try to find a spot to bookmark to do something else, and Sandra would throw in a twist that would make me continue reading. Let's say I'm sleep deprived right now and that is okay. Naps are great during the day.
Things are not as expected in the mountains of North Carolina with what happened to Emory, and the stranger who seems to be the bad guy may end up being a different kind of character. =)
I give this book 4.5 moons and recommend it to romantic suspense readers out there.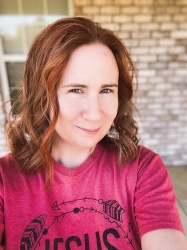 Latest posts by FranJessca
(see all)