ARC Review: 'Ravenous' by Eden Summers
July 31, 2013
I received a complimentary copy of the book from Netgalley, the publisher in exchange for an honest review. This does not affect my opinion of the book or the content of my review.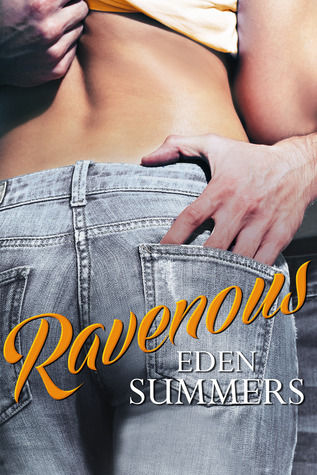 Ravenous
by
Eden Summers
Published by
Escape Publishing
on August 1, 2013
Genres:
Contemporary Romance
Format:
eArc
Source:
Netgalley, the publisher
Goodreads

She's a small town caterer, he's a big city chef, but they don't need a kitchen to make things sizzle... Erin McDonald likes her simple life in her small town: no drama, no fuss, no uncertainty...until Jesse Hackett breezes back into town. Erin never quite got over how he left for the bright lights of the big city, and took her heart with him.
Jesse never regretted his decision to leave small town life behind and chase his big city dreams, but he's always regretted leaving Erin behind. No woman has ever compared, and once he convinces Erin to let him touch her again, he's never going to let her go.
Sparks fly and fires are rekindled, but the basic divide still remains: what really matters in life — location or love?
My Review
Eden Summers knows how to write some steamy, sexy books. This was yet another scorcher, but this time it was a quick read that makes me want more.
With that being said, I highly recommend reading this book before the summer ends because it is a perfect book for a day at the beach or a day out anywhere you can relax without anyone bugging you. Thank goodness, I was able to finish it without any interruptions.
Ravenous is about a small two caterer, Erin McDonald, who is about to see the love of her life walk back into her life after eight years of not seeing him. She's not very happy to see him because she knows once she sees him, the love they had for each other, will just come out of hiding. Jesse is irresistible though, and she can remember the first time she lost herself to him. He is in town for his mother's party, and his mother wants Erin as her caterer. Erin is not going to be able to turn down Jesse's Mom, but she will do anything to avoid Jesse. Unfortunately, it is kind of hard when Jesse is always there trying to get her attention.
Eden did a fabulous job again with writing an adult romance story that makes the reader fall for the characters. There were times though I wanted to beat both of them though due to their stubbornness. Mostly, Erin was the target of that anger due to her not wanting to listen to Jesse. Grrr! I think I liked Karen, Erin's sister, better than Erin at times. She knocked some sense into her sister a few times.
The sexual tension between Erin and Jesse was there a lot in this book and when they did hook up. Wowza!! I was continually fanning myself to cool down. Jesse's Mom even got to witness some of the first heating moments before it got further on with Erin and Jesse. Poor Erin and Jesse.LOL
I give this book 4 full moons and recommend it to readers who read contemporary romance and love books that are short and steamy.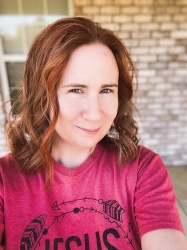 Latest posts by FranJessca
(see all)