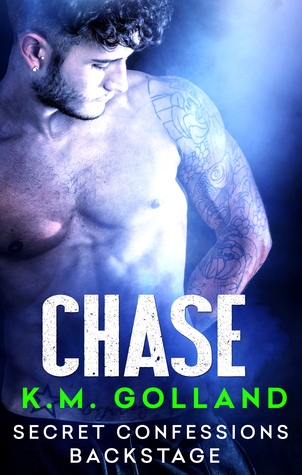 Secret Confessions: Backstage – Chase
by K.M. Golland
Series: Secret Confessions Backstage #1
Published by Escape Publishing on September 1st 2015
Genres: Contemporary Romance, Erotic Romance
Pages: 30
Source: Purchased
Amazon Kindle | Amazon Paperback
Goodreads


An all-access pass to Sex, Love, and Rock 'N Roll. Because what happens on tour doesn't always stay on tour...
From Australia to the world…
Chicago. The last stop of their wildly successful US tour sees Australia's biggest rock band, The Screaming Tuesdays, in sultry, summertime Chicago to play two sold-out shows. But the stage is not where the action is, and no one knows what goes on behind the scenes...
Chase needs this concert – he's had a bad day, a bad week, a bad month. When he arrives at the venue to discover that he's left his ticket behind, it's just one more item on a long list of ways his life sucks. Until a stunning brunette steps in to save the day, and the summer night gets a whole lot steamier…Secret Confessions: BackstageReading order:
Chase—KM GollandJosh—Eden Summers Yanis—Lexxie CouperTheo—Zaide Bishop Kelly—Shona HuskJet—Rhian Cahill
My Review: Continue reading →
I received a complimentary copy of the book from the Netgalley in exchange for an honest review. This does not affect my opinion of the book or the content of my review.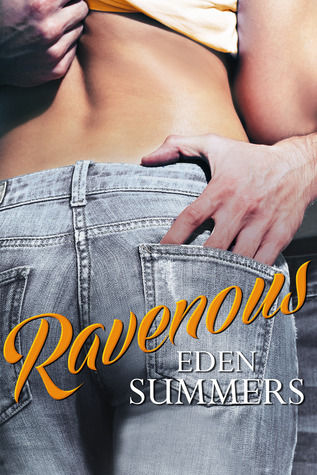 Ravenous
by Eden Summers
Published by Escape Publishing on August 1, 2013
Genres: Contemporary Romance
Pages: 56
Format: eArc
Source: Netgalley
Goodreads


She's a small town caterer, he's a big city chef, but they don't need a kitchen to make things sizzle... Erin McDonald likes her simple life in her small town: no drama, no fuss, no uncertainty...until Jesse Hackett breezes back into town. Erin never quite got over how he left for the bright lights of the big city, and took her heart with him.
Jesse never regretted his decision to leave small town life behind and chase his big city dreams, but he's always regretted leaving Erin behind. No woman has ever compared, and once he convinces Erin to let him touch her again, he's never going to let her go.
Sparks fly and fires are rekindled, but the basic divide still remains: what really matters in life — location or love?
My Review Continue reading →