ARC Review: 'Reaper' by Cala Riley
August 24, 2023
I received a complimentary copy of the book from Grey's Promotions in exchange for an honest review. This does not affect my opinion of the book or the content of my review.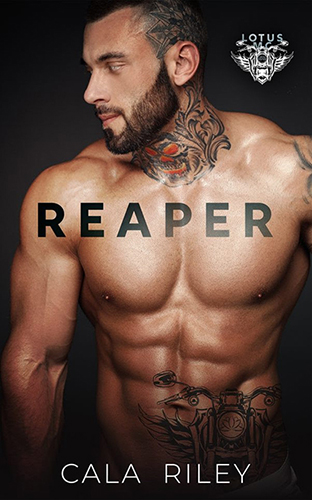 Reaper
by
Cala Riley
Series:
Lotus MC #1
Published by
Self-Published
on August 24, 2023
Genres:
Dark Romance
,
Romantic Suspense
Format:
eArc
Source:
Grey's Promotions
Goodreads
Purchase at
Amazon

Natalie
The past year of my life has been a nightmare.Always watching what I said and did to not anger him.Until the night he takes things too far.Running to the Lotus MC is dangerous, but it's the only choice I've got.All I can hope is that they are strong enough to save me from the monster chasing me.

Reaper
Being the president of the Lotus MC means that I have to be ready for anything.So when she shows up at my door broken and bruised, I'm skeptical.Until she says the one name that stops me in my tracks.When my past and present collide, my entire world gets turned upside down.All I know is that I will protect her at all costs.
---
It's been a while since I read a Motorcycle Club Romance book, and the synopsis for Cala Riley's first book in their Lotus MC series, Reaper, piqued my interest. This was also my first book from these authors, and after reading it, I can't wait to read more from this series and try other books these authors have written.
Reminder this is a Dark Romance, so it will potentially have some triggers for some readers, so I recommend checking out the authors' content warning note at the beginning of the book before reading, Reaper.
The President of Lotus MC known as Reaper by his club members has no desire to find an old lady because he's too busy running his MC that he took over from his father. Until, one night a young woman ends up at the gate of club's compound throwing his name around and asking for his help. Reaper has no clue who the woman is and is hesitant at first of helping her until he eventually agrees, once she starts to tell him what happened to her and how she knows his name. The FMC, Natalie has endured a lot in the last year with a man that she thought loved her, until he started to change and turn into something else entirely different. She decides it's time to finally escape him and get some help, especially since she knows it's only going to get worst if she doesn't. She finds herself in an unfamiliar place with, with people she's never met trying to get help from a strange.
This was a great introduction to the series and how the Lotus MC run things. There's bound to be some people not fond of the President letting Natalie within the compound and not knowing the dynamics of how things are run. Natalie starts to change things too that some people are not happy about, so expect some drama.
I liked how it started off with the President, Reaper finding his love (old lady), even though he wasn't really looking. He is the one that falls first, which I always love in romance books. Reaper's the type who may be tough and stern when it comes to his position at the club, but he's very protective of Natalie and won't let anyone mess with her, not the man that hurt her or his club members and he lets everyone know it. I seriously felt for Natalie in this book. She didn't have anyone in the beginning, but in the end, she found a family that would do anything for her. She also found a man that truly shows her how to love and care for her. She may have started off as a heroine on the run, but she became a fighter and it's proven at the end of this book on how she handled a certain someone. She learned from the best on how to fight back.
The ending was fast-paced and I wish the person who was behind what happened to Natalie in the long run, would have had a slower suffering (unaliving). He needed to suffer for what happened to her, but I'm glad it was over and Natalie found her HEA with Reaper.
Other than that, I enjoyed this book and definitely will be picking up the next one, especially since it's Wrath's book. You'll need to read this book to find who Wrath is and what part he plays in the MC. He's one MC member that deserves a HEA, too.
---
Story Rating: ⭐️ ⭐️ ⭐️ ⭐️
Steam/Spice Rating: 🌶🌶
Would I recommend this book? Yes. I recommend this book to readers who enjoy Dark MC Romances.
Genre/SubGenre(s): Romance | Romantic Suspense | Dark Romance
Trope(s)/Element(s): Motorcycle Romance | Age Gap | Forced Proximity | He Fell First | Slow Burn Romance | Found Family | Heroine on the Run | Alpha Hero

---
---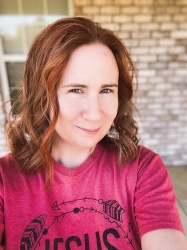 Latest posts by FranJessca
(see all)