ARC Review: 'Retribution' by Winter Austin
June 9, 2013
I received a complimentary copy of the book from the author in exchange for an honest review. This does not affect my opinion of the book or the content of my review.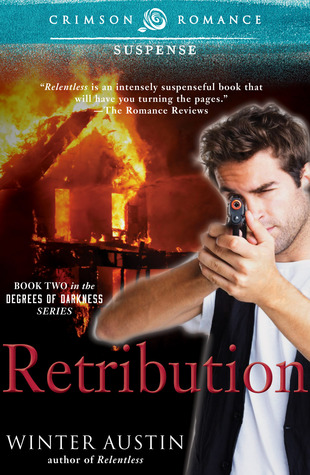 Retribution
by
Winter Austin
Series:
Degrees of Darkness #2
Published by
Crimson Romance
on June 10, 2013
Genres:
Romantic Suspense
Format:
eArc
Source:
the author
Goodreads

Called to the homicide of a Dallas criminal lawyer, Detective Remy LeBeau stares at a scene that drags him back into his past. To another murdered lawyer in New Orleans. A case that put Remy on a collision course with death.
Cody Lewis struggles with the horrific memories of her kidnapping and the need to numb the pain. The battle she puts up causes her to avoid Remy and their undetermined relationship. But the flashbacks and nightmares are proving more potent than Cody thought and she's having a harder time resisting the cravings for alcohol.
As the case takes a turn in revealing a professional assassin is behind the death, Remy begins to make decisions that could cost him his job and Cody. Because the deeper he sinks, the closer the enemies of his past come to finding him.
My Review
Retribution is the second book in the Degrees of Darkness Series by Winter Austin. If you have no read the first book, Relentless, yet you will need to before you read the second book.
Winter Austin has the previous characters back in Retribution and this time Remy is the one, who is in trouble. Someone is out to kill him, and he's afraid for Cody, who just got over what happened to her. She is having a difficult time getting through the kidnapping and almost being killed by someone she thought was not dangerous. Now, Remy is hiding something from her, and she is feeling left out on what is going on.
Remy is afraid to tell her about his past and why he is where he is today. Although, the past is biting back at him and now someone in town was killed, and his past is what had the person killed. It is all up to Remy to keep Cody protected of what is going on, but he also has to figure out to save her from herself since she has PTSD.
This book was full of suspense and I literally was confused just like Cody was with why Remy would not have come straight out and told her truth from the beginning. I think it would have gone better. She had a lot of episodes in this book where she was not herself and was suffering with what happened to her in the first book, but in the end, I have to say I am very proud of how she handled herself. She proved Remy and his partner, Heath wrong.
Winter Austin gives you a very suspenseful read that will take you on a ride through a town that has already dealt with death before, but this time, it has nothing to do with rodeos. It has to do with something that Remy had no clue about until the end. Winter does leave you hanging though and what could happen in the next book.
I loved both characters in this book and even liked secondary characters that were introduced. They played a significant role in this story too.
I am intrigued now about Remy's partner, Heath Anderson. I found out something about him that made him even more interesting than Remy. I want to know more about him.
I give this book 4 full moons and highly recommend it to romantic suspense readers out there.
I look forward to the next book in the series. Here's hoping Remy does not keep any further secrets from Cody and Cody gets some help on what happened to her. Here's also hoping that Heath Anderson plays a more significant part in the next book.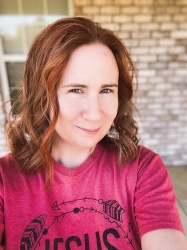 Latest posts by FranJessca
(see all)