ARC Review: 'She Can Scream' by Melinda Leigh
September 17, 2013
I received a complimentary copy of the book from Netgalley, the publisher in exchange for an honest review. This does not affect my opinion of the book or the content of my review.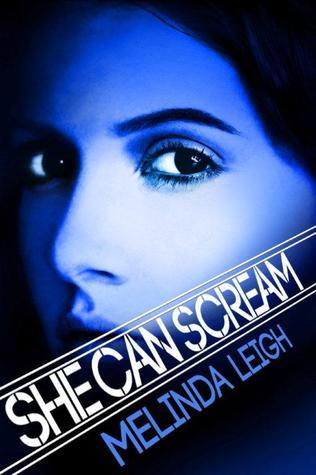 She Can Scream
by
Melinda Leigh
Published by
Montlake Romance
on September 17, 2013
Genres:
Romantic Suspense
Format:
eArc
Source:
Netgalley, the publisher
Goodreads
Purchase at
Amazon
|
Apple

In one moment, high school teacher and single mother Brooke Davenport interrupts a vicious assault, saves a young woman's life, and attracts the attention of a serial killer.Sixteen years ago, Brooke lost her roommate to a brutal murder. Now she teaches women's self-defense, still trying to heal from the guilt and grief that plague her. Convinced the predator knows his victims and is stalking his prey online, she is determined to find him before he strikes again. Her brother's friend, Luke has the computer expertise to help. But Brooke's unexpected desire for Luke complicates her investigation, and her fixation with the case provokes a deadly reaction from the killer.
Injured in terrorist bombing overseas, computer expert Luke Holloway is still haunted by flashbacks of his young assistant's death in the explosion. But Luke can't refuse the request of a deployed friend to look after his sister, Brooke. Taking on responsibility for Brooke's safety threatens Luke's tenuous recovery, especially after he develops feelings for her that transcend a promise to a friend. When Brooke saves a young girl from a brutal assault and becomes a killer's obsession, Luke vows to protect her at all costs.
My Review
I know I am going to have a hard time typing up this review without crying because She Can Scream was a very emotional book and the storyline alone should have people in twisted knots after they read this book. Melinda Leigh gives us a story that makes people realize that not everything should be posted online and you should be very weary on adding people to your social networks sites.
She Can Scream involves a woman trying to overcome what happened to her friend so many years ago that she blames her self. Brooke Davenport is now a self-defense teacher, trying to teach the women in her local home how to protect themselves. Unfortunately, she ends up messing up a local killer's next plan to kill a young woman; he has been stalking for a while now. She saves the young lady's life, and now the killer is determined to finish what he started and accomplish more in his killings.
Brooke's brother is about to be deployed again, and he is scared to what could happen to Brooke, so he asks his best friend, Luke Holloway to look after her and her two kids. Luke Holloway has his demons; he's trying to come to terms with in his life. He blames himself for what happened when he was working when an explosion occurred and a young woman, he was working with got killed. He is an ethical hacker and provides services for companies wanting someone to find out their vulnerabilities in their networks. His job is not easy, but it provides companies with better ways to secure their network.
Brooke is stubborn because she feels it's her job to help the women in her community since she feels she could have prevented her friend's death. Luke has so much on his plate as it is, but he cannot help, but realize that Brooke needs someone there for her.
I loved both Brooke and Luke's characters because of what they continuously went through and how they were meant to help each other get through their demons. I was fascinated with Luke right away when Melinda announced his job description. The same kind of job I am currently working on getting my degree in at my college. I also was impressed with Brooke's courage to help other women out there and make sure they did not fall victim to anyone.
She Can Scream opens up what the biggest concerns with social networks are and how important it is to know self-defense.
Melinda Leigh did a fabulous job from beginning to end, building up the suspense of the story and having us trying to figure out, who the killer is and what his real motives were. I was not expecting the person at the end to be the killer. Melinda Leigh threw me off on this book.
I give this book 5 full moons and highly recommend it to romantic suspense readers out there and fans of Melinda Leigh's books. You will need some tissues though, and you may not look at your computer or social networks the same way.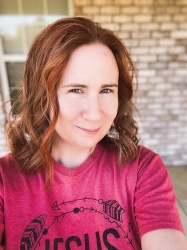 Latest posts by FranJessca
(see all)