ARC Review: 'Silence of the Wolf' by Terry Spear
March 4, 2014
I received a complimentary copy of the book from Netgalley, the publisher in exchange for an honest review. This does not affect my opinion of the book or the content of my review.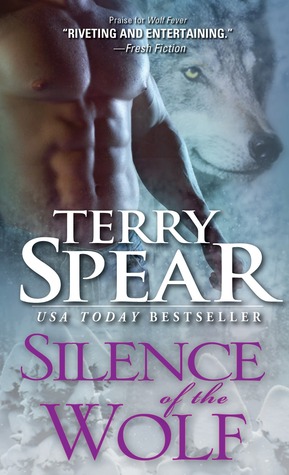 Silence of the Wolf
by
Terry Spear
Series:
Heart of the Wolf #13
on March 4, 2014
Genres:
Paranormal Romance
Format:
eArc
Source:
Netgalley, the publisher
Goodreads
Purchase at
Amazon
|
Apple

Gray werewolf Tom Silver is determined to find the wolves who have been attacking local livestock. While tracking the pack through the Rockies, a blizzard forces him into a remote cabin where he hears a plane crash nearby.
When he discovers the sole survivor is a beautiful female werewolf/coyote shifter mix, bound as a prisoner, he knows it's his duty to hide her. Now, they are both at risk as a search ensues for the missing prisoner.
Will Tom be able to protect this beautiful stranger while tracking down the wolves responsible for terrorizing the local livestock?
My Review
I have been a fan of Terry Spear's Heart of the Wolf series since the moment I picked up the first couple of books in a used bookstore back in 2009. There is just something about Terry's wolf shifters that I can't get enough of, and I was excited to find out more about who would win over Tom's heart in Silence of the Wolf.
Tom is the youngest of triplets, and his two brothers have already found their mates. Tom hasn't seen his mate though because to me he has never really looked for her or dreamt of her. I thought he would never hook up with anyone and be the odd man out. Poor Tom!
Thank goodness Terry Spear proved me wrong and Tom ends up meeting his mate when she's visiting Silver Town. Elizabeth is there to do a job and find out some information on what happened to her parents from a friend. She's trying to meet up with him, but can't if the pack members of Silver Town won't let her out of her sight. Tom is not very excited about keeping a watch on Elizabeth due to his brother wanting him to make sure she does her job, and no one interferes. (Because believe me several pack members would love to hook up with the new shifter in town.) Tom though changes his mind, when he sees Elizabeth.
Elizabeth is like no other female character in Terry's stories though. She's half wolf and half coyote. I thought this was unique in the story and was intrigued to find out more about Elizabeth. I also found it fascinating when a specific character told Elizabeth what coyotes were related to and which wolf came first (gray or red). I loved Elizabeth's character at times, but at other times she was stubborn. She didn't want any help from anyone, and she got herself in some messy situations when she could have just asked for help.
I've known Tom from previous books and adored him. He was determined to win over Elizabeth, but not push her. He happened to be there for her at the right times and tried to coax her to accept his family. Elizabeth has her reasons to be wary about being apart of a pack.
I enjoyed reading Silence of the Wolf and give it 4 full moons and recommend it to paranormal romance readers out there. Silence of the Wolf has everything that paranormal romance readers will enjoy, plus some suspense and drama. Although you don't have to read to enjoy this series, I recommend it personally. Terry Spear has a way of writing wolves because she puts her research into her books about real wolves. She makes it feel realistic even when shifters are not real. (definitely wouldn't mind a real sexy wolf shifter) =)
Oh…and other characters made a cameo in this book that I was happy about and wasn't expecting at all to show up in the story.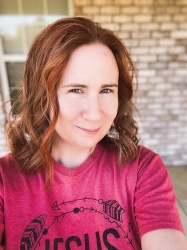 Latest posts by FranJessca
(see all)