ARC Review: 'Smooth Moves' by Marie Harte (Blog Tour)
I received a complimentary copy of the book from the publisher in exchange for an honest review. This does not affect my opinion of the book or the content of my review.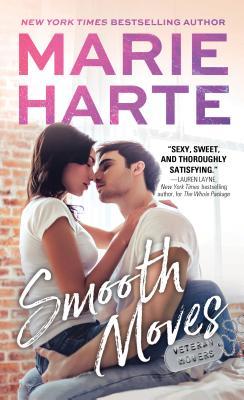 Smooth Moves
by
Marie Harte
Series:
Veteran Movers #2
Published by
Sourcebooks Casablanca
on May 28, 2019
Genres:
Contemporary Romance
Pages:
384
Format:
eArc
Source:
publisher
Amazon Kindle
|
Apple iBooks
|
Audible
|
Barnes & Noble
|
Google Play
|
Kobo
Goodreads

Ex-Marine Cash Griffith is a beacon for trouble. Working for the family moving company, he does his best to keep a low profile, but he can't help finishing a fight someone else starts. There's one person at work who annoys and baffles him. But if he even thought about taking her on, she'd put him down. Hard. Which is a real problem, because Cash wants nothing more than to tangle with sexy Jordan Fleming.
The ex-Army MP has her hands full with her new job and her rebellious teenage brother. Getting him through summer school is a chore. Figuring out what to do with her life now that she's a civilian is disheartening. But one thing she lives for—doing battle with the obnoxious, arrogant, incredibly hot Marine at work.Their battles turn into true camaraderie, then into something more. Helping each other out with family problems, Cash and Jordan learn to trust each other. One kiss leads to another, and friendship starts turning to love. But when dangerous secrets come to light, their bond will either break or strengthen into a future they both deserve.
My Review
Smooth Moves is the second book to Marie Harte's Veteran Movers series, and I enjoyed this one much better than the first. It's due to Cash and Jordan being the main characters in this book. I loved these two in the first book and was anxiously waiting for their book together. Both of them are Veterans. Cash is a former Marine, and Jordan is a former Army. If you've been around anyone from different branches of the military, then you'll realize we like to brag about branch and service. (Army/Marines/Navy/AirForce). (Yes, I'm a Veteran. A Navy Veteran and I love reading books that have characters that are Active Duty/Retired/Veterans.)
Cash and Jordan have some serious tension they're fighting with each other. Cash knows he shouldn't hook up with Jordan since he's technically her boss. He also knows that if he ticked off Jordan that she could handle him. She's a former MP from the Army. She's a kick-butt female character. Cash, though, is a former Marine, and he has the issues that he's dealing with in this book. Although Jordan needs Cash's help with her little brother to try to get him on the right track with school and life. Cash will assist her, as long as she helps with his mother's house. Cash never had an important relationship with his mother or his father. This book, though, opens up truths about Cash and why his family was the way they were with him.
I loved getting to know both Cash and Jordan in this book. The moments they were together both opened up with each other. Cash had a very protective side, but so did Jordan, which is why they will clash, but be perfect for each other too. They try to fight each other's attraction for each other, but it's not going to happen. They were meant to hook up with each other due to their personalities and their love for taking care of others. Although, they will butt heads with how to handle certain situations.
I did enjoy the other characters in the book too that are apart of Cash's and Reid's moving company and can't wait to read about their books too. I already know who is getting their book next and I can't wait since he was thrown into a situation that he was not expecting thanks to everyone at the Moving Company. I loved it!
Overall, I enjoyed this book over the first book. It's all due to the characters and how I adored them. Readers will get Reid and Naomi in this book too, so they'll get to know how their relationship is going in this book. I'm looking forward to the next book in the series, especially since a particular character had to find out about the moving company's neighbor. 🙂
---
Story Rating: 4.5 stars
Steaminess Rating: 3.5 stars
Standalone or part of series: Part of series, but each follows a new couple.
Do I recommend this book? Yes.
Will I read other books from the author? Yes.
Tropes/Elements: Friends to Lovers; Co-Workers
Hero: Marine Veteran; Older Brother of Reid (from the first book); Protective
Heroine: Army Veteran (MP); Big Sister to Rafi (Rafael) who she's looking after and taking care of due to their parents; Protective; Caring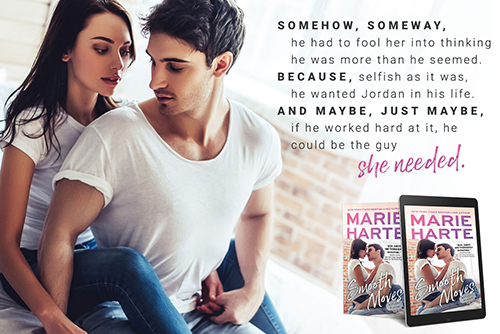 I guess I should type a bio here. I'm FranJessca or Fran for short. I'm the owner of Book Lovin' Mamas and main Reviewer. I've been reviewing books since I got out of the Navy in 2011. Now 8 years later, I'm still reviewing, but this time with my youngest sidekick.
When I'm not reading and reviewing, you can find me at my day job during the week and on the weekend taking care of our little farm.

Latest posts by FranJessca (see all)